The Saudi government is heavily promoting Al Ula as the place is full of historical, archeological, and tourist spots and places to visit. Al Ula is the region where Madain Saleh is located.
What is the best time to go?
The weather in Al Ula remains quite cold in the winter season and gets too hot during summer. I think the best time to visit Al Ula is during winter as most of the places are to be visited during the daytime.
Where to stay?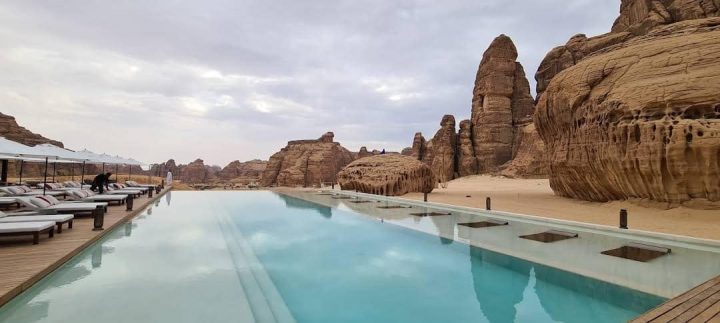 How to reach Al Ula?
There are two flights every week to the Al Ula airport which is operated by Saudi Airlines. The airport is located around 15 kilometers southeast of Al Ula town.
The distance between Riyadh and Al Ula: 1035 Km.

The distance between Jeddah and Al Ula: 710 Km.

The distance between Dammam and Al Ula: 1432 Km.
Madain Saleh
Madain Saleh was once the capital of the Kingdom of Lihyan. It is believed that the people of Thamud started inhabiting this place at around 2,000 B.C. (i.e. around 4,000 years from now).
This area has been discussed in the Holy Quran as well as in a Hadith. There is a story of Prophet Saleh عليه السلام and his camel that makes it the single most important tourist place to visit in Al Ulah. 
You need to book a 2-hour Hegra tour package to enter Madain Saleh against a fee of SR 95/adult and SR 45/child. It will take you to the following areas;
Winter Park.

Tomb of Lihyan Son of Kuza – 72 feet tall.


Jabal AlBanat – 29 tombs.

Jabal Ithlib.

Handcraft Pavilion

Jabal AlAhmar – 18 tombs.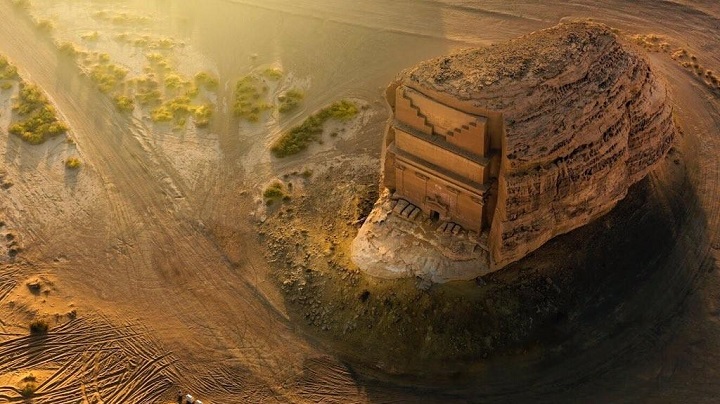 Elephant Rock
The 50 meters tall elephant rock, known as the Jabal Al Feel is the second most important tourist place to visit in Al Ula.
They have fenced off the area around Elephant Rock and the entrance is granted on a first-come basis. They have sunken sofa areas where they will light a fire for you, there were drumming workshops for kids and adults, and a cafe selling drinks and light snacks.
Dadan and Jabal Ikmah
Dadan was the capital of the Dadanite and then the Lihyanite Kingdom. The famous Lion Tombs is marked by seated lion sculptures due to which tourists love to visit this place in Al Ula.
If you want to see hundreds of inscriptions and writings on the cliffs and rock faces in five different languages that date mainly to the Dadanite and Lihyanite, visit Jabal Ikmah.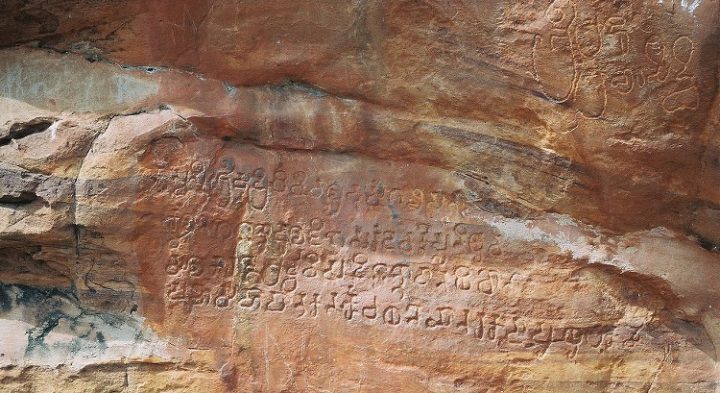 Al Mabiyat Village – Al Ula Old Town
Al Mabiyat Village had been considered as the second most important city in the Hejaz region after Makkah until the 8th century. You can book a package to visit this tourist spot in Al Ula old town with With 900 houses, 500 shops, and 5 town squares.
1.5 hours Al Ula Old Town Tour: SR 70/adult, SR 35/child.
Winter Park.

Tantora Plaza.

Al Ula Castle.

If possible, try to visit Mahalab Al Naqa. It is said that the camel of Prophet Saleh عليه السلام used to drink water from here. However, the Saudi government denies this fact.
Dadan Heritage Trail
If you are looking for a place to visit in Al Ula where you don't have to pay a penny, visit Dadan Heritage Trail i.e. a 3 km walking trail. You can park your car at the designated areas near the Dadan Welcome Centre entrance.
Al Ula Oasis Location.

Al Ula Oasis Timing: 8:00 am to 4:00 pm.

Dadan Heritage Trail Ticket: Free.
Stargazing and Moonlit
Al Ula is probably the best place to visit for stargazing in Saudi Arabia as the sky remains clear most part of the year. The best time to see zillions of stars on the horizon in Al Ula is from 27 to 3 of a lunar calendar month.
Winter Park
Winter Park is a good place for amusement where your friends and family members can gather. Although you don't need to visit this place separately as whatever tour you book in Al Ula, the collection point is Winter Park.
Al Ula Viewpoint
If you want to experience an exotic view of the entire city of Al Ula, you should head towards the place called Al Ula viewpoint. It is also the best place to do barbeque in the area. However, keep in mind that the road to Al Ula viewpoint is narrow to reach in some areas.
Al Ula Helicopter Tour
If your budget allows you, make sure to book a 30 mins Al Ula Helicopter tour where you can see all the places we have mentioned above from the sky. For many, it will be the first helicopter ride.
The Cycle Trail Al Ula
Cycling on a 14 km trail is a good activity for adventure lover tourists in Al Ula. It is a 2.5 hours activity that requires a medium-level fitness level.
Al Maraya
Al Maraya which means Mirror is a multipurpose conference and entertainment venue. Unfortunately, tourists can visit this mesmerizing place of Al Ula only when there is a festival going on.
Mosque of Bones (Masjid al-Izm)
Masjid Al-Izam (Mosque of the Bones) is another must-visit place to visit in Al Ula as Prophet Muhammad ﷺ visited this mosque in the 9th Hijri.
He marked the Qibla direction using bones because he could not find rocks or blocks and that's the reason it is called the mosque of bones.
Other nearby Cities