Umluj is also called the Maldives of Saudi Arabia due to its white sandy beaches and crystal clear water in the sea. Tourists who come to Umluj often struggle to find places to visit or things to do in the city.
What is the best time to go?
The weather in Umluj remains quite hot and humid in most parts of the year. The best time to visit the Maldives of Saudi Arabia is from November to March.
Umluj Beach
Umluj beach with shallow shores is probably the best beach in Saudi Arabia where you can swim in crystal clear water. As a tourist visiting Umluj, you would be spending most of your time at this place.
Being close to nature, you could go enjoy fishing there and shell picking here. You are not allowed to go beyond 5 meters from the shore unless you have a license to do so.
Boat Trip
At Umluj port, you will find many boats to hire that can take you to beautiful islands and shallow swimming and fishing areas. Since there are not many tourist places to visit in Umluj, you should not miss the boat ride.
Boat Ride Price: SR 200/hr – SR 400/hr.

Khalid Abu Waleed: 050-5379308

Blue Boat Hire: 055-6540239

Al Basil Boat Trips: 050-9939187

Maris Umluj Boat Trips: 0501-310661

Maris Umluj Al Hara Maeem: 0505-276398

Hire Sea Trips Rafaf Al Habib:055-2025510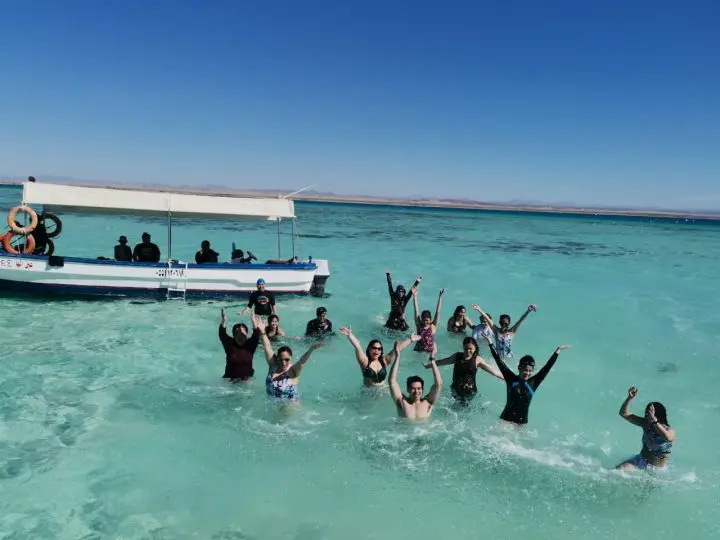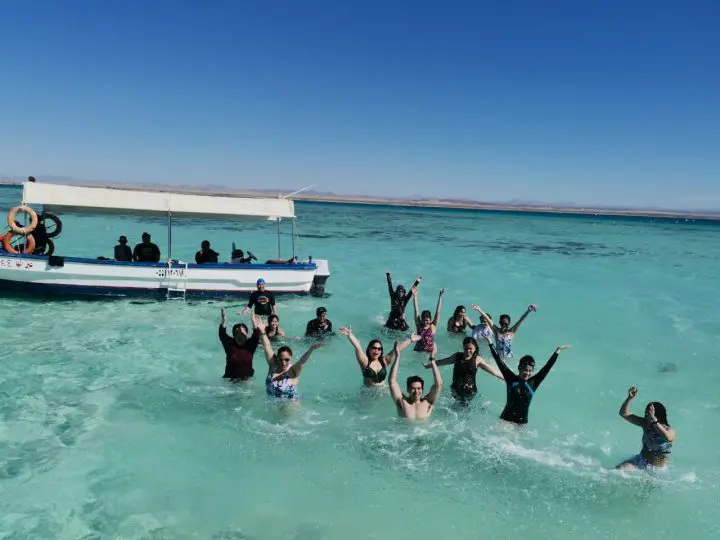 Scuba Diving
If you come back from Umluj without having a Scuba Diving experience, you have wasted your trip. Scuba diving with such a beautiful coral life and crystal clear water of the Maldives of Saudi Arabia is a must-try.
If you are not experienced, you can join them as beginners. They will take some classes before taking you deep into the sea. You can visit their place to book scuba diving in Umluj.
Umluj Diver Center Location.
Umluj Diver Center WhatsApp: 054-7022488

Umluj Diver Center Cost: SR 350/person.
Jabal Hasan Island
While you are booking the boat trip in the sea, you can also ask them to take you to Jabal Hasan Island located around 18 km from Umluj beach.
This island, rich with beautiful beaches, fishing spots, and coral reefs. It was once an ancient passageway for ships traveling between Saudi Arabia, Jordan, and Egypt.
Al Manakhah Heritage Museum
Al Manakhah Heritage Museum is a private small museum where you can see some old generation items. Tourists visit this beautiful yet small museum in Umluj after they get free from water activities.
Al Manakhah Heritage Museum Ticket: SR 15/person.

Timing: 9 am to 12 pm – 4 pm to 10 pm.

Al Manakhah Heritage Museum Location.
Emirates Palace
Tourists who want to know the history of Umluj love to visit Emirates Palace which was built in 1953 and used by the governor of the Al-Hawra region for 21 years as the main center and military headquarters. It was built with volcanic rocks located in the north of Umluj.
Mango Farm
If you are traveling to Umluj between April-June, you should not miss the visit to Mango Orchard. It's a beautiful farm and the caretaker is very helpful. The farm has a variety of trees such as mangoes, custard apple, drumsticks, oranges, etc.
Duqm Tourist Park
You can take your children to Duqm tourist park as there are some rides alongside the beach and lushgreen grass where they can play. As we said earlier, there are not many tourist places to visit in Umluj so you will have to compromise on the quality of the listed places.
15 reasons to visit Umluj
Turquoise Waters.

Cotton Candy Sands.

Stunning Coral Reefs.

An Abundance of Sea Life.

Excellent Year-Round Weather.

Impressive Volcanoes and Lava Fields.

Dramatic Canyons and Mountain Ranges.

Ancient Archaeological Treasures.

Vast Nature Reserves.

Amazing Migratory Birds.

Health Benefits.

Sustainable Tourism Untouched Beauty.

Very Safe for You and Your Family.

Low-Cost Destinations.

Accessible and Well Connected.
Other nearby Cities