Al Khobar is known for many tourist places to visit, attractions, activities, clean beaches, and beautiful parks decorated with monuments. 
What is the best time to go?
The weather in Al Khobar remains hot and humid during summer and gets really chilly in winter. Due to its weather, tourists avoid Al Khobar during summer and visit here during autumn, winter, and spring seasons.
Half Moon Beach
Although there are many public beaches in Al Khobar, the best of them is Half Moon Beach. There are restrooms to change clothes, some simple rides for children and you can also do a BBQ at this beach. All in all, it is a good place to visit with family in Al Khobar.
Ajdan Walk
If you are visiting Al Khobar as a tourist, you cannot miss the luxurious dining experience at Ajdan Walk. It features the first food village in the eastern province with many leading International food brands located in and around Boulevard Street.
SciTech Technology Center
If your children are between 5 to 15 years, I think Science and Technology Center is the best tourist place to visit in Al Khobar. SciTech is a place where you can enjoy and fully understand the things that you learned at school.
There are 5-6 sections here and you need a minimum of 3 hours to complete the tour.
Ithra – King Abdulaziz Center for World Culture
Ithra is a tourist attraction and a must-visit place during your trip to Al Khobar for both children and adults. A few exhibitions are free of cost and others are paid. For kids, they arrange some fun learning activities, make sure to book them online before visiting. 
Escape the Room
If you are a horror lover, you would love to visit the place called "Escape the Room" in Al Khobar. Each Escape Room is a real-life adventure game. Your goal is simple, you have 60 minutes to open your mind & eyes, work together, crack codes & solve ciphers to escape — alive!
Unknown Room
Khobar offers plenty of fun activities and places to visit for adventure-loving tourists and "Unknown Room" is another such attraction. You and your team will assemble in a themed room and will have one hour to complete your mission and "escape" the room.
A successful escape will require you to find hidden clues and solve challenging puzzles throughout the room.
Adventure Khobar
If you want to enjoy Scuba Diving, Desert Camping, Parasailing, Horse Riding, Farm Trips, Beach Trips, Resort Events, Dune Bashing, Boat Trips, Camel Farm, Hiking Trip, Desert Safari, and other fun activities, pay a visit to Adventure Khobar.
Their prices are a bit higher but you would hardly find any other tour operator providing all these services to tourists in Al Khobar.
Loopagoon
Loopagoon is the first water park in Saudi Arabia just for women! Yes, exclusive to women. It is located at Dana Bay, Half Moon Beach, Al Khobar. Children up to the age of 12 are allowed to enter the place. 
Gravity Trampoline Park
Gravity Trampoline Park is a place where you can visit with your friends, family friends as well as children and enjoy the fun activities on your trip to Khobar and Dhahran. The trampolines are awesome and your children are going to love them.
Taybeen Museum
If you were born in Saudi Arabia before 1990 and brought up here, you should not miss the visit to Taybeen Museum in Khobar. It will bring back the memories of your childhood.
With a cabinet charting the evolution of Coke bottles from the 1970s, plush Sesame Street character toys, and vintage Barbies, there is no better place to relive your childhood.
Al Rashid Mall
Al Rashid Mall is the trademark of Al Khobar and your trip to this beautiful city would not be complete without visiting the place. The mall offers a wide range of brands, restaurants, a supermarket, and a food court as well.
Dhahran Hills Park
If you are a tourist looking for a park to spend an evening with your children in Al Khobar, there is no better spot to visit than Dhahran Hills Park. It has lush green grass, a beautiful pond, and some rides for children.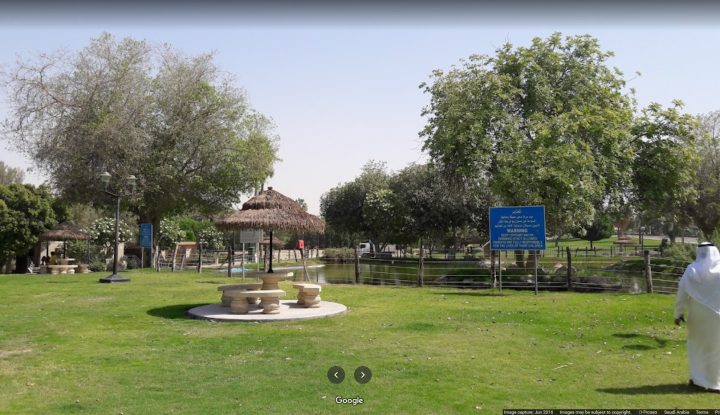 Other Cities in Eastern Region