If you live in Khobar or visiting it for some time, you should not miss seeing some of the best shopping malls in the city.
Al Rashid Mall
You'll find the fabulous Al Rashid Mall in Khobar, perhaps the city's best shopping mall. It's clean and spacious, making it great for family and friends. Guess what? There are many stores, like a big Carrefour for groceries and the famous Jarir Bookstore for electronics and books.
Flamingo Park
Flamingo Park is the best shopping mall for family fun in Khobar. They have many clothing options for kids and ladies. But the best part is the cool kids' play area with trampolines, soft play zones, and a mini roller coaster ride.
Khobar Mall
The elegant Khobar Mall has many fancy brands like Max, Centerpoint, Nike, Mothercare, and Tommy Hilfiger. You'll love it! It's in the heart of Al Khobar, straightforward to get to from King Fahd Road.
Al Fanar Mall
Even though Al Fanar Mall is a bit smaller, it's cozy and pleasant for shopping. You'll find a Hyper Panda there for groceries and some Abaya shops. Plus, the food court has popular places like KFC.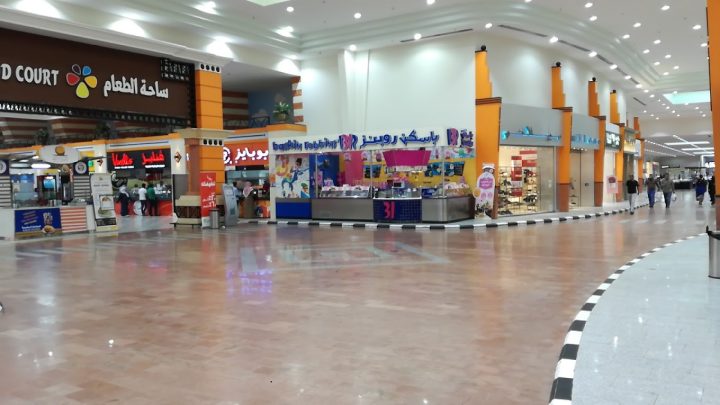 Sadeen Commercial Center
Are you into luxury and beautiful buildings? Then, you must visit the Sadeen Commercial Center, probably one of Khobar's most beautiful shopping malls. They have top-notch coffee shops and great restaurants. There is plenty of space for parking, so do not worry about that.
Fouad Center
If you love food from around the world, the Fouad Center in Khobar is the place to be. They have many restaurants and cafes to choose from. Some famous ones are Steakhouse, Piatto, and Firegrill.
Al Rahmania Center
Al Rahmania Center in Khobar is famous for its gold stores and apparel shops. But that's not all! They also have many restaurants. If you're a fan of Filipino food, you'll find Chowking, Jolibee, and Ploy Butchi there. And they sell phone accessories nearby too.
In conclusion, Al Khobar has so many malls and shopping centers, each with its own charm and catering to different tastes. Whether you love fancy fashion, delicious food, or shopping, Al Khobar has the perfect mall. So, happy shopping and exploring!