Dammam being the capital of the Eastern Province attracts tourists from across Saudi Arabia. There are so many tourist places and attractions to visit in Dammam that you need weeks to cover all of them.
Marjan Island 
Marjan Island should be at the top of the list of places to visit in Dammam for any tourist. Driving on the bridge that connects Dammam with Marjan Island is itself an amazing experience.
You can also take a ferry to reach the man-made island. The small, yet exciting Island hosts a park, picnic areas, and children's playgrounds.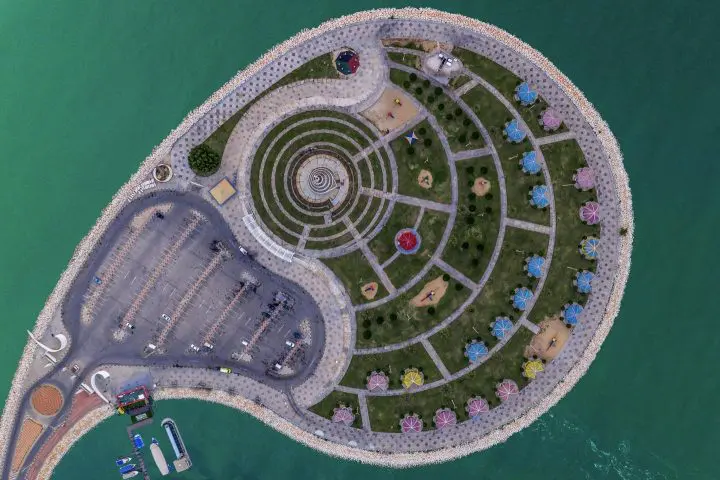 Dolphin Village
If you want to enjoy a dolphin and sea lion show in Dammam, visit the tourist place called the Dolphin Village. Here you can enjoy the dolphin show, circus, mini zoo, aqua park and eat in any of the restaurants around. It is a perfect spot to spend a weekend with your family.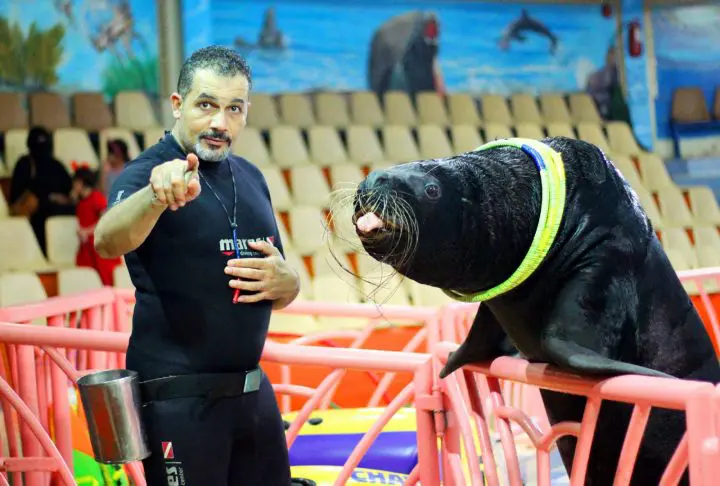 Heritage Village
If you wish to discover the Saudi culture, then a 5-story Heritage village is a must to visit place in Dammam. There are many historical artifacts, manuscripts, antique stuff, and other items to view.
A restaurant is available on the ground floor which offers typical Saudi cuisine.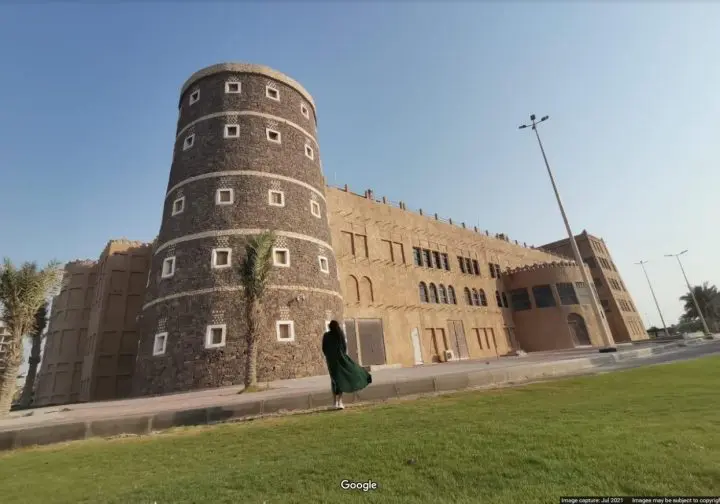 King Fahad Park
King Fahad Park is said to be the largest park in Dammam that stretches over 100 hectares and inhibits 100 species of trees, plants, and bushes, and therefore you should not miss visiting this place.
Cobra Entertainment City
Tourists who want to enjoy some adventurous rides love Cobra Entertainment City where you can take roller coaster and some other rides. It is probably the best theme park in Damma and you are going to love each of its ride.
Mahara Carting Track
Here is another place to visit in Dammam for tourists who love adventurous activities and i.e. Mahara Carting Track. The staff here is super karting enthusiastic and very professional. You will experience some real hardcore tracking in the safe tracks at this place.
Paintball Battle
If you are looking for some adventurous things to do in Dammam, Paintball Battle is the place to visit. It is an excellent place to have fun and bond with friends.
Keep in mind that bullets hurt even though you are wearing a protective vest.
Tick Tok Escape Room
Escape rooms are fun real-life games where group friends, colleagues, or family members experience a story inside a themed room. You have one goal: to solve all the puzzles in 60 minutes and come out alive…!
Aljowharah Museum
If you want to deepen your knowledge about Saudi culture visit the place called Alfelwah and Aljowharah Museum in Dammam.
This private museum has more than 500,000 objects including a 500-year-old copy of the Quran, vintage cars, antique gramophones, and some of the private possessions of Saudi's first monarch, King Abdulaziz.
Water Island
Water Island is a nice place for kids to have water fun for not only small kids but a bit older kids as well. Parents can stay closeby to watch over the kids. Lockers are available to keep your stuff. It is advised to take your swimwear with you while visiting this place.
Adventure World
The adventure world is basically an indoor entertainment hub that every tourist should visit on their trip to Dammam. You will find many rides for children but do not expect too much for adults.
Al Othaim Mall
If you are looking for a place for shopping in Dammam, visit Al Othaim Mall where you can find almost all the brands including premium ones. There is a good play area for kids and a food court too. However,  it is difficult to get parking during weekends.
Other Cities in Eastern Region