Qatif, a small city located between Dammam and Jubail has much to offer to tourists as there are some beautiful places to visit here.
Tarout Castle

– قلعة تاروت الأثرية
Tarout castle is said to be built on ruins of the structure of the gods of the Phoenicians around 5,000 years ago. It was built for defense purposes from Portuguese attackers with gypsum, stones and terracotta material.
There are 4 huge towers and looks like a fort with bridges and secret passages in it to be used during the war. Tourists coming to Qatif love to visit Tarout castle.
Ramlet Al-Bayda Beach
Ramlet Al-Bayda Beach is probably the only picnic place in Qatif and therefore, tourists come here with their families. You can walk on the beach with peace of mind and release your stress.
AlHomaid Zoo
If you are traveling to Qatif with children, AlHomaid Zoo is probably the best place to visit. Although it is a small zoo with very few animals, children still love it. It is better to take something from home to feed animals.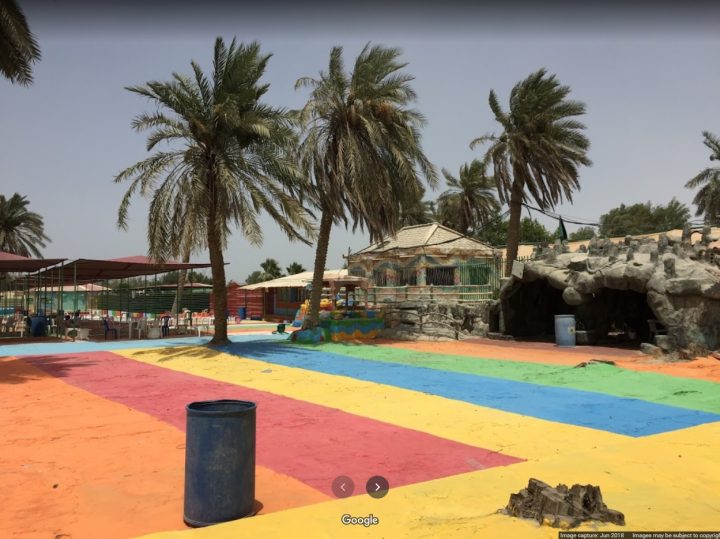 Abd al-Wahhab Faihani Palace
It is also a historical castle with an area of 8.3 sq. km. it was built by Muhammad ibn Abdul Wahhab Al Fayhani. It was famous for the pearl trade and was built to protect this trade. The place is closed for the public so tourists cannot really visit this beautiful place in Qatif.
Dareen Airport
Dareen Airport is one of the oldest airports in the Arabian Gulf after Bahrain Airport. What is left of it is two rooms and a small part of barren walled land, located near the municipality of Tarout. While moving around Qitaf, tourists visit this place for a few minutes to take pictures.
Saihat Lake
If you are looking for a calm, peaceful, and remote place to spend an evening, Saihat lake is the place to visit in Qatif. Although there is nothing much there, you can take two chairs and sit there while your children play in the sand.
ِAbu Louza Bath
If you enter Abu Louza Bath with the feeling of yourself, you will go back in time. The bathroom is closed by the Ministry of Tourism but still, tourists come from far places to visit this place in Qatif. Photography is prohibited inside the place without permission from the Ministry of Tourism. 
Other Cities in Eastern Region