You can find the commercial registration – CR number, رقم السجل التجاري of your company online in Saudi Arabia by following these steps.
Generally, the CR number is written on the commercial registration document and the HR of your company would not hesitate to tell you this number. If this is not the case, follow the process given below.
Step 1: Create a MOL account
In order to find the commercial registration number or رقم السجل التجاري for your employer online;
Create a MOL account on the Ministry website.

Log in to your account.

Click on the icon just beside your name.

Select "بوابة الافراد" from the drop-down menu.
On the next page, select "Case Management".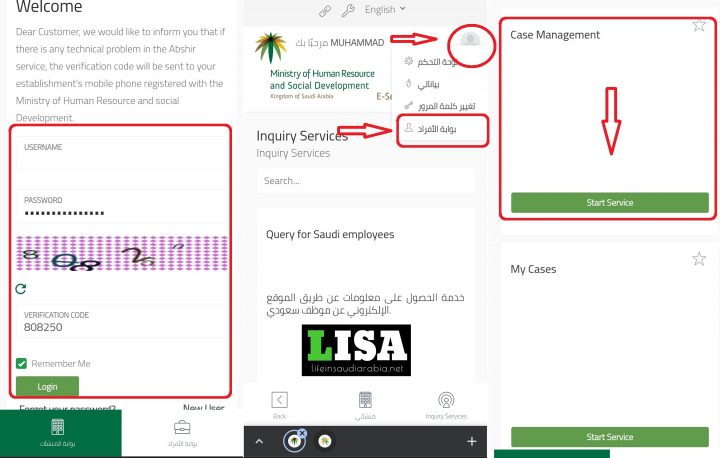 Step 2: Plaintiff Data
The MOL system will fetch your name and Iqama number while you have to enter/select the following to find the CR number of your company;
صفة المدعي: أصيل
اللغة الام للمدعي =  Mother Tongue.
اقرب مكتب عمل لآخر مقر عمل = The nearest labor office to your employer's workplace.
عامل منزلي = Domestic Worker.
عامل = Normal Worker.

Step 3: Plaintiff Address
Now enter your address information in this way;
منطقة =  Province i.e. Makkah, Tabuk etc.

مدينة =  City.

حى =  District.

شارع =  Street.

رقم المبنى = Building Number.

الرمز البريدي = Postal Code.
Step 4: Defendant's Data
On the next page, select;
نوع المدعي عليه: جهات غير حكومية
اسم المنشأة: Select the Kafeel Name to find the commercial registration number.
The system will show you the commercial registration number of the selected company against the caption رقم السجل التجاري.