You can easily check your car number plate online in Saudi Arabia using your Absher account. Here is the procedure.
Check car number plate in KSA

Car Ownership with Iqama Number
You can check the details of the car owned by someone in Saudi Arabia with his Iqama number. In order to do this;
Note: Only those cars would appear here which have taken insurance from Tameeni at any point in time in the past.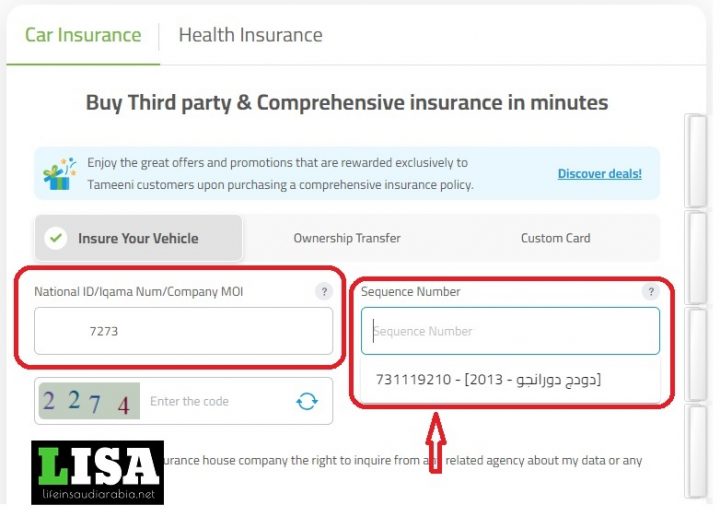 Check Car Owner in Saudi Arabia



Unfortunately, there is no online way to check the name of the owner of a car using the registration number in Saudi Arabia.
In case the car is involved in some unlawful activities, you can inform the police in Saudi Arabia about it and they will check the vehicle owners themselves.
Once I met an accident and the guy who bumped my car from the back ran away. Thankfully, I noted down the car number plate and the next step I wanted to do is to check the car owner with the number plate in Saudi Arabia. However, it was not that easy.
I went straight to the traffic police station to check the car owner name in Saudi Arabia through the car number plate and to my surprise, they also refused to share any detail of the car owner. According to them, it is personal information and they cannot disclose it to anyone.
At that time, I told them that the guy hit me from the back and ran away. They asked for the evidence and I showed him the pictures of my car. They asked me to register a police complaint against the car number plate but still refused to give me any detail about the vehicle.
When I went to the police station to register the complaint, I showed them the video my car dashboard camera had recorded where the car could be seen running away. After looking at the undeniable evidence, the police officer shared with me the details of the car owner.
Later on, they called the car owner and asked him to visit the police station to settle the dispute. The guy knowing that he cannot get away now, came to the police station and the police helped me to get the required compensation.
Conclusion
So, the moral of the story is that there is no online or easy way to check car owner details in Saudi Arabia through the car number plate. You can only get these details if you are a real victim. Otherwise, they keep this information confidential.