You would be amazed to know that two of the biggest, largest and worst slums in the World are in India and Pakistan. The five largest slums in the world are;
What is a slum?
A slum is a greatly occupied area by people characterized by poor quality accommodation, poor lifestyle, lack of cleanliness, no proper delivery of fresh water, shortage of electricity, law enforcement, and other necessary services. Approximately 1 billion people live in slums all over the world.
Orangi Town, Karachi, Pakistan
Karachi's Orangi town is the biggest and the worst slum as reported by the United Nations World Cities with 2.4 million inhabitants. 
People started settling in this area in the early 1970s when most of them moved from East Pakistan after the war of independence in 1971.
Ciudad Neza, Mexico
Ciudad Neza in Mexico is the second largest slum in the world with a population of 1.2 million. Due to the resident's efforts, they built this area which resembles a small town with few public services. Now it is shaped more like a city than a slum.
Dharavi, Mumbai, India
A prominent movie "Slumdog Millionaire" was filmed in this area, Dharavi. Dharavi, in Mumbai, is the third worst slum in the world with more than 1 million inhabitants.
However, its residents go up against extending Dharavi, which is situated on a major real estate in India's economic capital, Mumbai.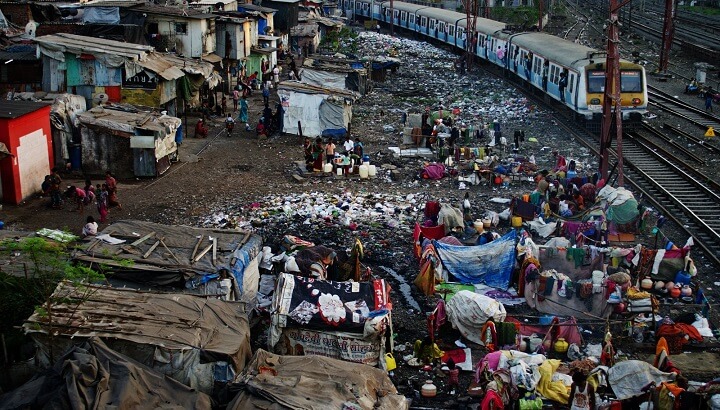 Kibera, Nairobi, Kenya
Kibera in Nairobi is the largest slum in Africa with a population of 700,000 including 50,000 children.
Most of the kids go to schools that are set up by the inhabitants and churches. Residents of Kibera are in the center of lawful combat with the administration to discontinue the construction of a road through Kibera, which would result in bulldozing institutes and clinics and thousands of homes in its way.
Khayelitsha, Cape Town, South Africa
Khayelitsha in Cape Town with 400,000 inhabitants (99% black) is the 5th biggest slum in the world. 
Additionally, according to a 2012 survey around 12,000 households in the area had no availability of toilets. For residents, women, and especially children, it is the biggest problem.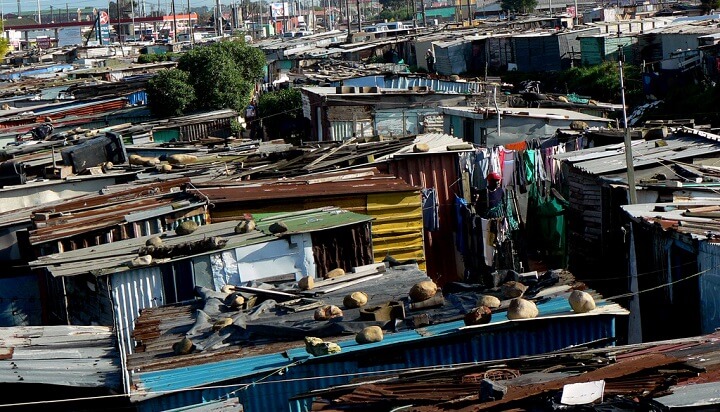 Source: Tribune