In order to access any government data portal in Saudi Arabia, you need to authorize access through the Nafath app. Here is how to download, do the registration, and activate the Nafath app on your mobile.
Error Message: Please download nafath app and follow activation process to be able to login.
Nafath App Download
First of all, download the Nafath app to your mobile from;
Nafath account registration
Nafath registration is required to activate the application on your mobile phone;
Open the Nafath app.

Click on the "Activate" button.
Enter your Iqama Number and Absher password.
Enter the verification code sent to your mobile.
On the next page;
Create a 6-digits PIN to access your account.
Enable Face Verification.
That's it, your Nafath application account has been successfully activated.
Approve Nafath Access
Whenever you access any data portal managed by the Saudi government, they will ask you to approve your access through the Nafath app.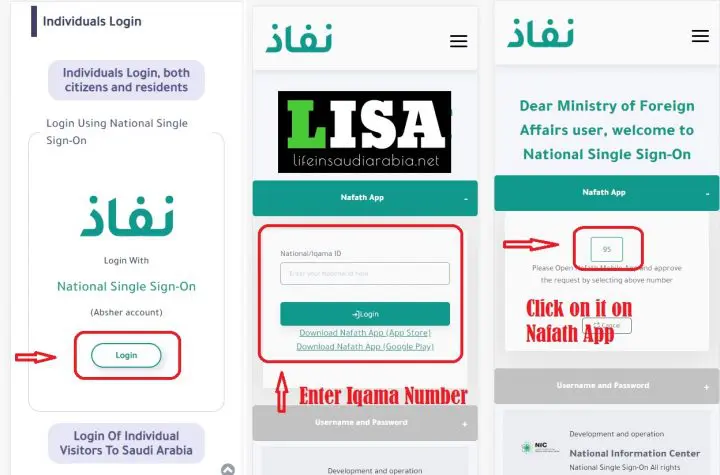 In order to approve a request;
Open the Nafath app.

The application will scan the request received from the data portal.

Click on the "Accept" button.
Select the same digits given on the government data portal website.
Enter the PIN number of the application.
That's it, you have successfully approved a Nafath application request.
Where is it required?
Nafath app is required to access all government portals such as;