The United Arab Emirates (UAE) is one of the wealthiest countries in the world, known for its rapid infrastructure development despite challenging climatic conditions. Lately, European drivers have shown interest in exploring options for used cars from the UAE. What is behind this interest, and is it worth buying a car in the United Arab Emirates? Let's find the answers to these questions in our article.
Features and Advantages of Cars from the UAE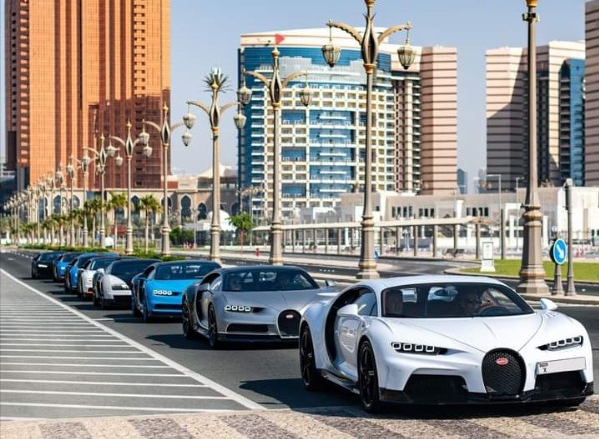 In the UAE, almost every household owns a car, and some families even have multiple vehicles. With such a high number of automobiles, the secondary market has thrived, leading to increased interest in cars from the Emirates in other countries.
The Arab automotive market has its specific characteristics:
Luxury class vehicles dominate here, as well as off-road vehicles (pickup trucks, SUVs, crossovers).

They regularly replenished the assortment of used cars at auctions as many vehicle owners change their vehicles every 2-3 years.

Cars that have been in use for a short period of time are in good technical condition.

They also attributed the excellent condition of the cars to the high quality of fuel used in the UAE and the excellent quality of the road surfaces.
The main advantages of cars from the UAE are:
Excellent handling.

Ergonomics and comfort.

Luxurious design and equally luxurious interiors.

High safety standards, proven by numerous crash tests.

Modern electronic features.

Impeccable technical and operational characteristics.
The Arab automotive market may lag behind the American and even European markets in certain aspects. However, the main advantage of importing cars from the UAE is the opportunity to purchase premium car models at significantly reduced prices.
The most popular cars from the UAE
On the platform of used car auctions in the UAE, you can find cars not only from the business and luxury classes. There are also vehicles available that belong to the middle and budget price segments.
The car models that are most commonly ordered for import from the UAE include:
Mercedes-Benz S-Class.

BMW 7 Series.

Range Rover.

Porsche Cayenne.

Audi Q7.

Lexus LX.

Nissan Patrol.

Toyota Land Cruiser.

Ford Mustang.

Chevrolet Camaro.
Mercedes-Benz S-Class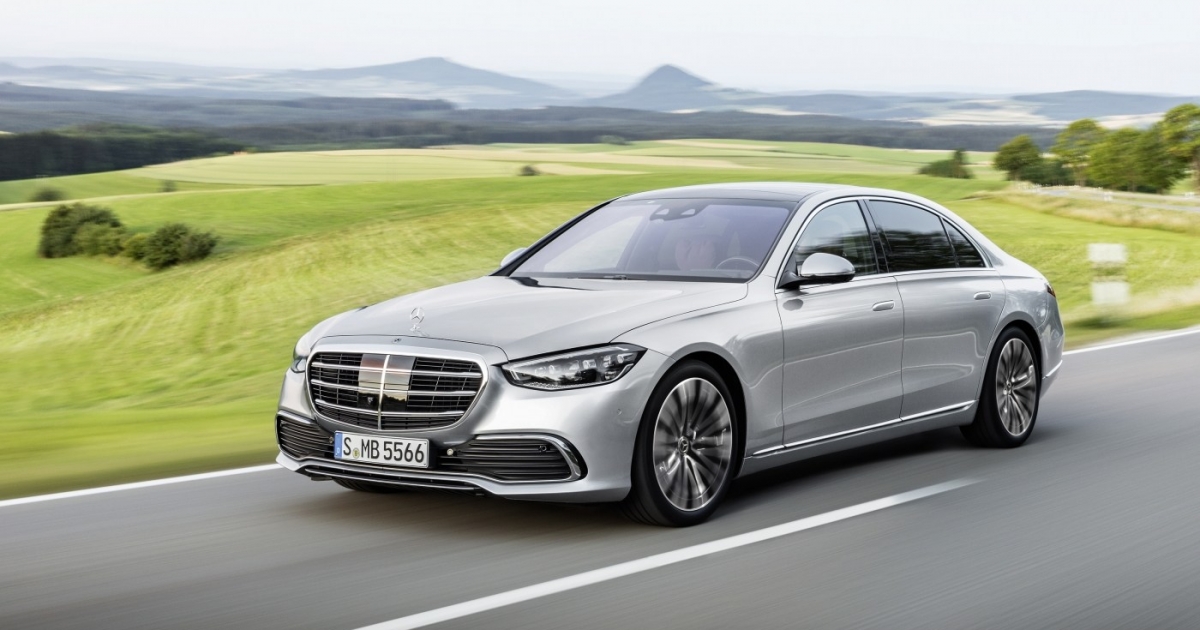 The Mercedes-Benz S-Class is a luxury sedan that is considered the most comfortable in its segment. The advantages of this model include:
Stylish exterior;

Mega comfortable stylized leather interior;

Full package of active and passive safety systems;

Powerful and high-performance engine (2.9L turbo diesel – 249 hp, 3.0L petrol – 267 hp);

All-wheel drive;

9-speed automatic transmission;

High level of technical and electronic equipment.
BMW 7 Series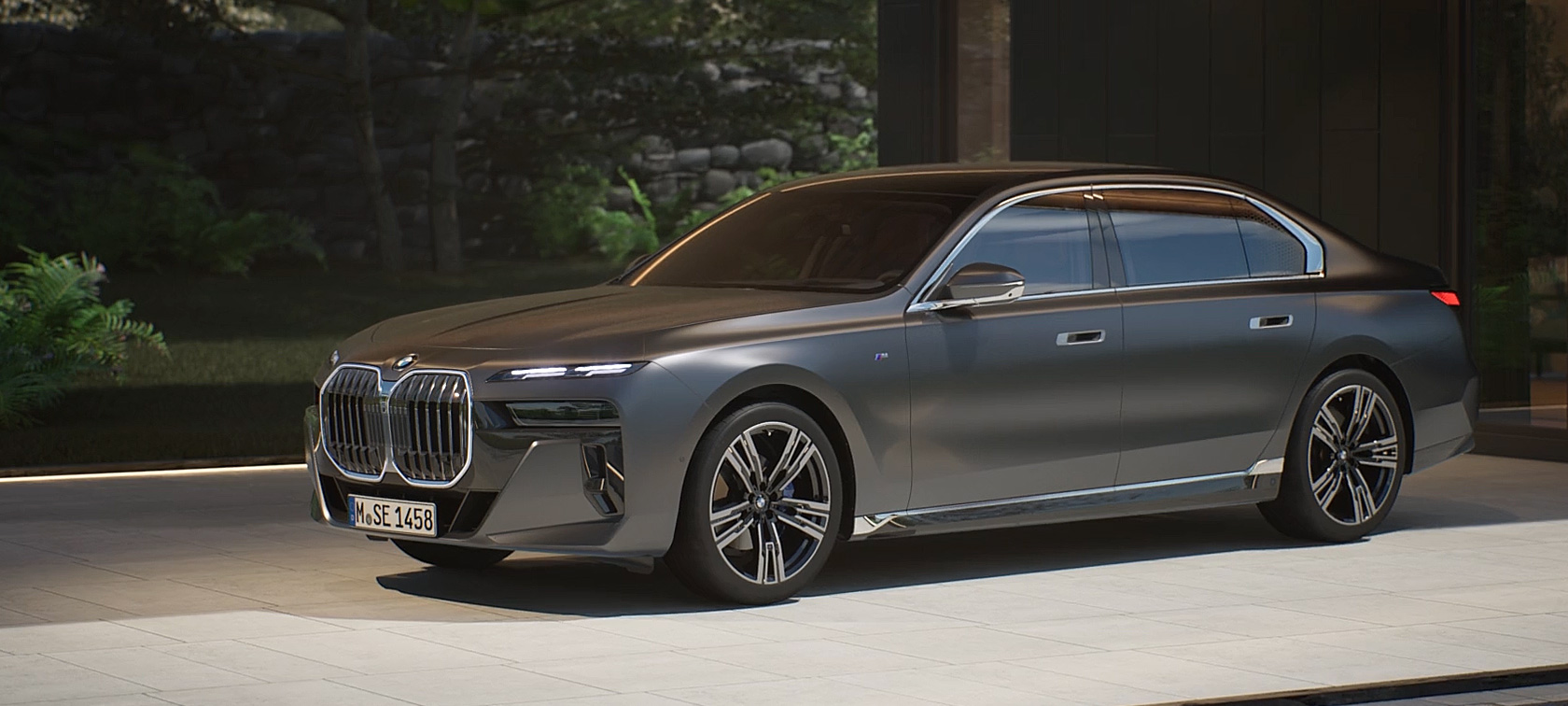 The main characteristics of the latest BMW 7 Series sedan include:
Updated modern design;

Full package of front and rear seat adjustments;

Advanced audio and multimedia systems;

Powerful engine (3.0L turbo diesel – 265 horsepower and 3.0L petrol – 326 horsepower, as well as a top-of-the-line version with a 4.4L, 450 horsepower engine);

Maximum speed of 250 km/h;

Availability of a hybrid version (in the 6th generation).
Range Rover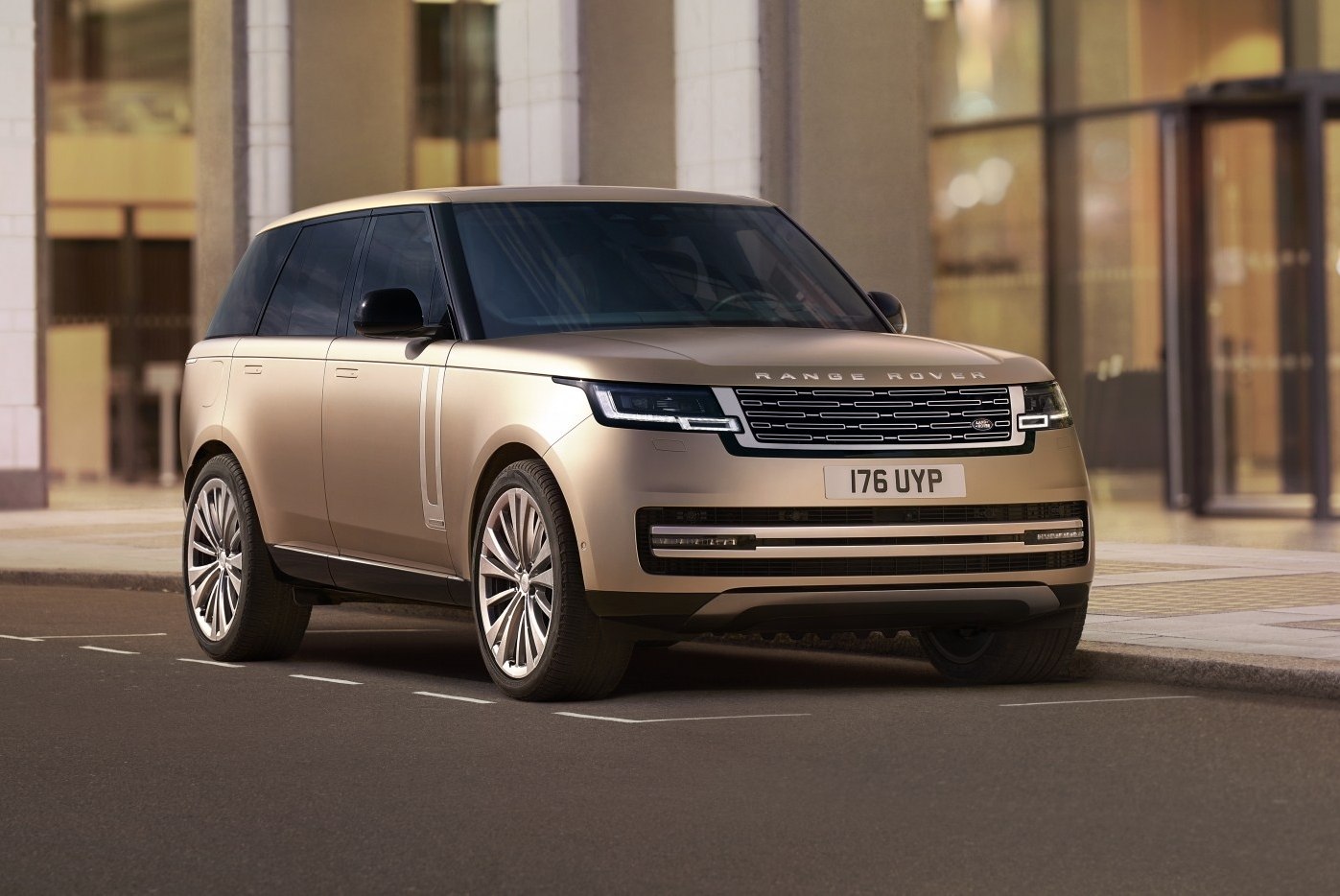 This SUV has enjoyed immense popularity and admiration for many years. Its recognizable sleek body design not only adds to its aesthetic appeal but also serves a functional purpose by providing excellent dynamics to the heavy vehicle. The Range Rover's advantages lie in its exceptional off-road capability akin to a bulldozer, maximum comfort, high level of reliability, and safety.
Characteristics:
Engine options include diesel and petrol, with power outputs of 258, 339, and 510 horsepower.

All-wheel drive.

8-speed automatic transmission.

Pneumatic rear/front suspension.

Ventilated disc brakes.

Fuel consumption: diesel – up to 7.4 liters, petrol – 20.6 liters.
Porsche Cayenne
The sporty SUV is available in petrol and hybrid versions and is offered in 6 different variants. The minimum power output that the Porsche Cayenne is capable of is 340 horsepower, while the maximum power reaches 680 horsepower. All variants are equipped with an 8-speed automatic transmission. In terms of standard features, the base model includes a full package of safety airbags, cruise control, climate control, numerous motion and braking control systems, as well as heated and power-adjustable front seats.
Audi Q7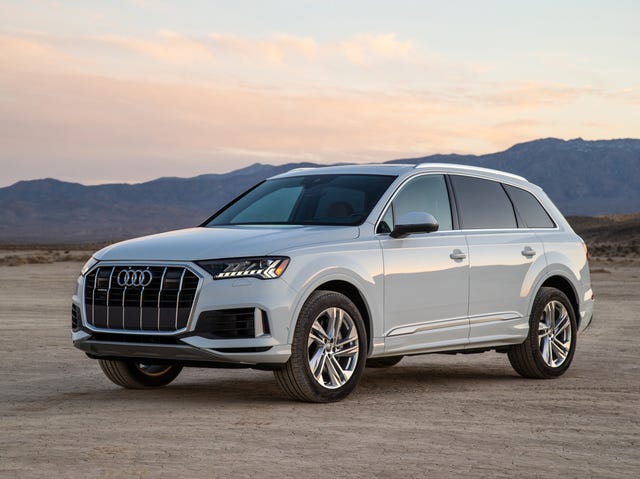 Audi Q7 is one of the most prominent and popular representatives of German full-size SUVs. The car is available in 4 variants: 2 petrol engines with a capacity of 3 liters and power outputs of 272 and 333 horsepower, as well as 2 diesel engines with capacities of 4.1 and 3 liters, delivering 340 and 245 horsepower respectively. The base configuration includes xenon headlights, climate control, cruise control, and an onboard computer. The vehicle features a wide range of electronic functions and moderate off-road capability.
Lexus LX
Another SUV that is worthy of top positions in rankings in every aspect. It is safe, modern, spacious, powerful, and dynamic. The technical specifications of the car are equally impressive. It is available in three trim levels: Sport, Luxury+, and Samurai. This full-size SUV is equipped with a powerful 8-cylinder engine delivering 367 horsepower, along with features such as an automatic braking system, tire pressure monitoring, and many other safety and control systems.
Nissan Patrol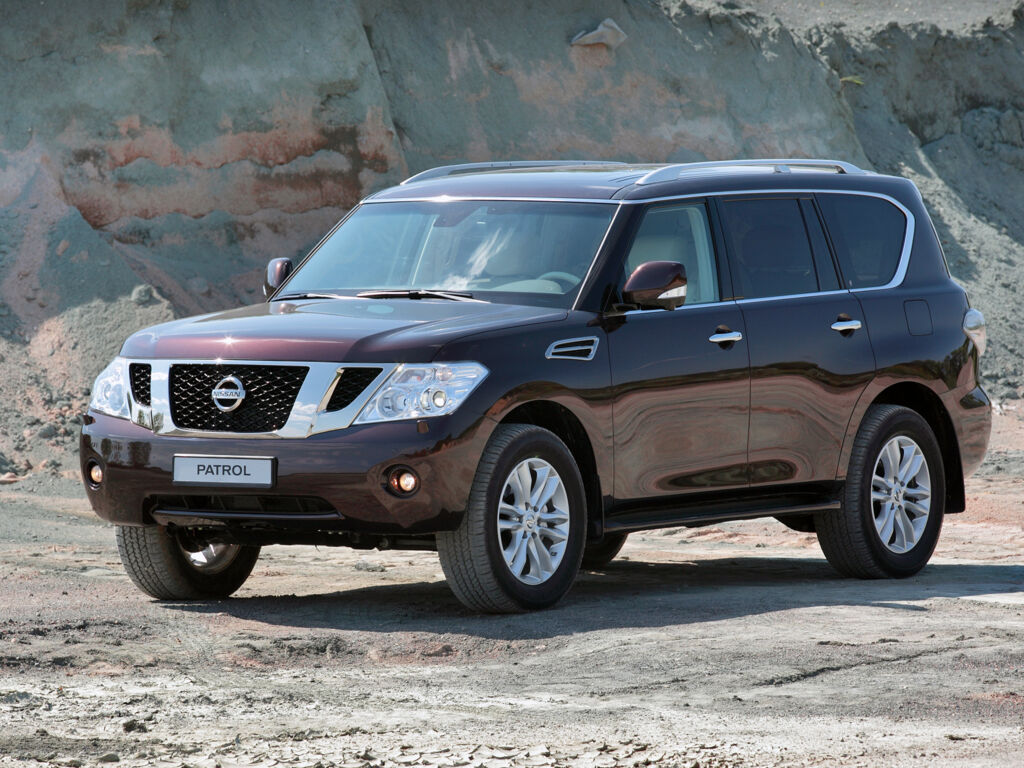 Excellent off-road capability is the main, but not the only advantage of the Nissan Patrol. The car is equipped with a robust independent suspension system, providing confident performance on medium-difficulty terrains. It is available in both diesel and petrol engine options. The modern Nissan Patrol models are highly powerful, delivering up to 405 horsepower. They come equipped with an automatic transmission, spacious interiors, and a capacious trunk that can hold nearly 1,500 liters of cargo when folded down.
Toyota Land Cruiser
This massive SUV has a commanding presence. It is equipped with a 3.3-liter turbo diesel engine delivering 299 horsepower and a 3.5-liter petrol engine with a power output of 415 horsepower. It features all-wheel drive, a 10-speed automatic transmission, accelerates from 0 to 100 km/h in 6.8-6.9 seconds, and has a maximum speed of 210 km/h. The SUV has a high ground clearance. Considering its power and size, it is relatively fuel-efficient.
Ford Mustang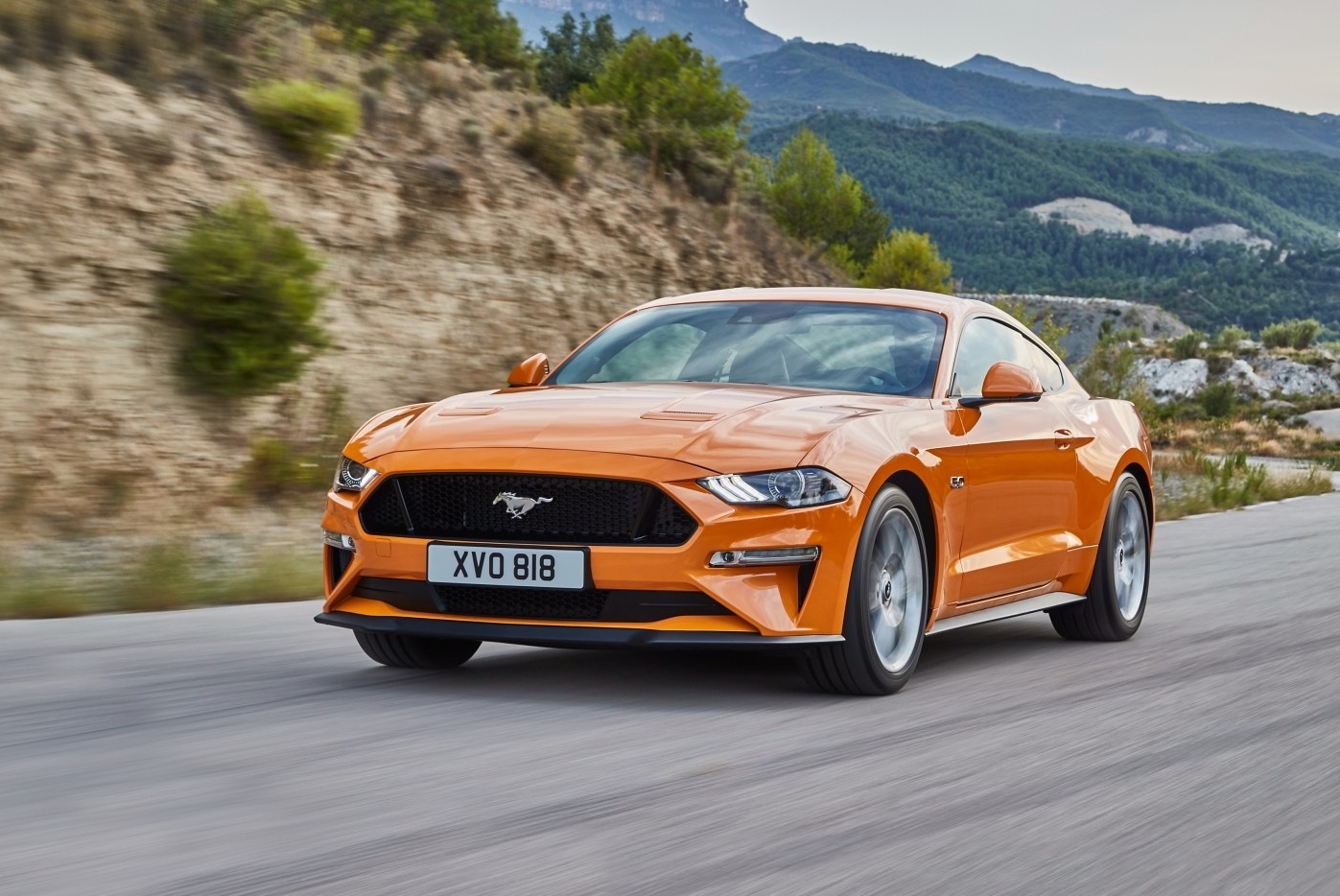 The sporty Mustang is a high-speed, smooth-moving, and comfortable sports car that is a true legend. It has been in production since the early 1960s and remains incredibly popular to this day. The modern Ford Mustang boasts excellent aerodynamic characteristics and an elegant interior. Its powerful engine allows it to reach speeds of up to 330 km/h. Despite its speed, the car is responsive and easy to handle.
Chevrolet Camaro
The most affordable muscle car, suitable for long-distance travels, powerful, and easy to handle. The engine power is 455 horsepower, allowing the car to reach a speed of 240 km/h. It features ventilated disc brakes, rear-wheel drive, and an 8-speed automatic transmission with manual shift mode.