There are many gold markets available in Riyadh and the shops which we have mentioned below are just a fraction of the actual amount of souq available in Riyadh for gold shopping. Recommended: 8 markets to buy Gold in Jeddah
Joyalukkas and Malabar
Joyalukkas and Malabar are two leading brands of Indian gold and diamond jewelry. Their branches are easily found near Lulu Hypermarket in Riyadh Avenue Mall. In fact, Riyadh Avenue Mall has become a small gold market/souq for Indian-style gold in Riyadh.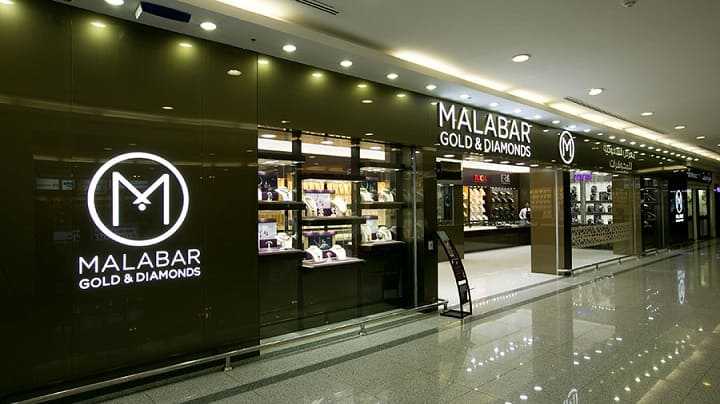 Batha Gold Market
Batha Gold market is one of the top souks of Riyadh to buy gold from as it has many shops available dealing in the golden metal. The Batha area is densely populated by Indian and Pakistani people in Riyadh and you see a heavy influence of it in Batha Gold souk and its shops too.
Batha gold market comprises three gold souk namely, Hilla Gold Market, Dirah Gold Market, and Gold Souk where you can find hundreds of shops. 
Taiba Gold Market
Taiba Gold market in Riyadh has a variety of exquisite jewelry and at affordable rates. The best thing about this Riyadh souq is that you will find a variety of small and large gold shops offering different kinds of gold jewelry designs in Taiba Gold Market.
There are not many branded shops available in Taiba Gold Market in Riyadh as you can only find L'azurde among the big names. However, many local outlets are available from where you can buy gold in Riyadh.
L'azurde
There are many gold shops of L'azurde situated in different gold markets and souk of Riyadh. The l'azurde signature name is among one of the leading brands of jewelry is well known for its beautiful designs in gold and diamond jewelry.
With more than 30 years of experience, L'azurde has excelled in the art of jewelry design. There are at least 5 L'azurde gold shops in Riyadh situated in Al Nakheel Mall, Panaroma Mall, Taiba Market, Andalus Mall, and Sahara Mall.
Al Romaizan
There are many gold shops of Al Romaizan available in different gold markets, souq and malls in Riyadh. They sell expensive jewelry comparatively but provide the most unique and exquisite collection for all types of events.
They have a beautiful bridal collection as well. Al Romaizan branches are available in Olaya store, Andalus Mall, Sahara Mall, and many other places.
Gold Shops in Shopping Malls
Gold shops are also found in numerous malls of Riyadh but their gold jewelry is comparatively more expensive than the gold shops in Gold Markets. Since the people owning shops in malls have to pay higher rents and to pay what they need to earn from selling their gold jewelry.
Al Tameer Commercial Center
Al Tameer commercial center in Ad-Deerah Riyadh has lots of gold stores that sell gold in the center.
Souk Saweka
A number of gold shops are also present in Souk Saweka. Old and new every type of gold jewelry I found there.