Madina is full of Ziyarat places to visit and there are a few wells in Madina from where Prophet Muhammad ﷺ drank water. Here is a list of them;
Ethq Well بئر عذق
Ethq Well is the place where Prophet Muhammad ﷺ and Abu Bakr رضي الله عنه sat for a while and drank water when he visited Madina for the first time after Hijrah. 
Uthman bin Affan well
Uthman bin Affan رضي الله عنه bought this well for 38,000 dirhams. The well is still under the ownership of Uthman bin Affan رضي الله عنه.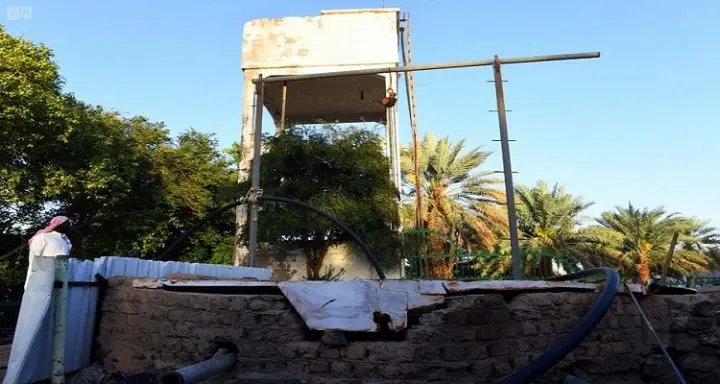 Beer e Shifa
Beer e Shifa well located around 100 km from Madina used to be famous for its bitter, poisonous, and unhealthy water. When Prophet Muhammad ﷺ came to know this, he spat in the well and since then its water is sweet.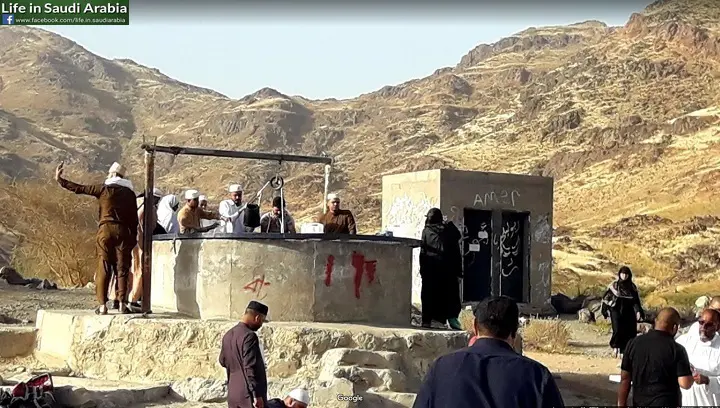 Ghars Well
Prophet Muhammad ﷺ requested that the water in the well be used to wash his body when he passes away.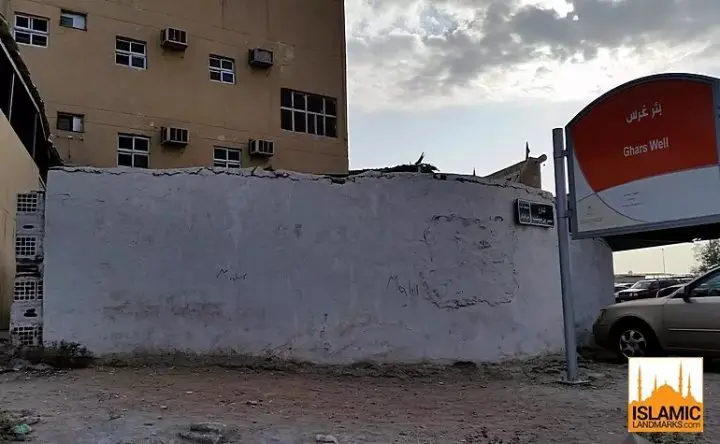 Alyasira Well
Prophet Muhammad ﷺ changed the name of this well to Alyasira (ease) from Alaseera (difficulty).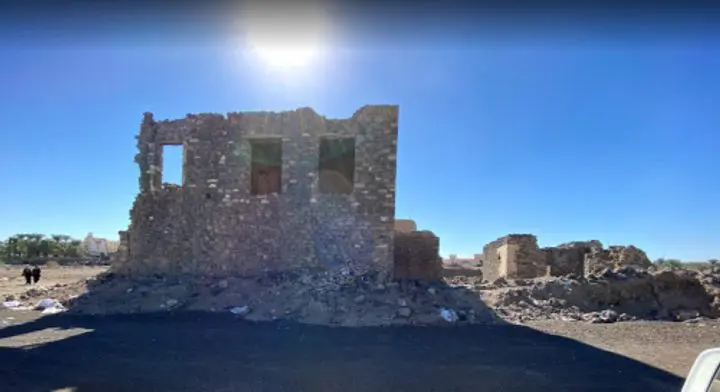 Arees Well
The original ring with the seal of Prophet Muhammad ﷺ was lost when it went down the well of Aris during the caliphate of Uthman رَضِيَ ٱللَّٰهُ عَنْهُ. After that, people started calling this well Bir Al-Khatam.
Well of Abu Talha – Bir Haa
Prophet Muhammad ﷺ would often visit and drink the refreshing and fresh water from the well of Abu Talha (Bir Haa). Abu Talha رَضِيَ ٱللَّٰهُ عَنْهُ once gifted his well and garden to Prophet Muhammad ﷺ but he asked him to distribute it to his heirs.
Today, the well of Abu Talha رَضِيَ ٱللَّٰهُ عَنْهُ is part of Masjid al Nabawi as shown below.
Well of Bidha
Prophet Muhammad ﷺ used to drink water from the well of Bidha. Once he spat in the water and then it became a cure for the sick.
Asmaa bint Abu Bakr رضي الله عنها said: "We used to wash the patient from Bida'a Well for three days, and they were cured". Bir Bidha can be spotted on one of the exits of Anwar al Madina Movenpick hotel.
Well of Bussa
The well of Bussa was owned by Abu Saeed Al-Khudri رَضِيَ ٱللَّٰهُ عَنْهُ. One day Prophet Muhammad ﷺ came to Abu Sa'eed Al-Khudri and said: Do you have Sidra (water mixed with Sidra tree for fragrance) to wash my head, as it is Friday?"
He said: "Yes," and said "So, I fetched him Sidra", and went out with him to the Bossa Well, and the Prophet ﷺ washed his head and poured the extract of his hair wash in the Bossa Well.