A wedding is a special event that marks the union of two people in love. In Georgia, weddings are deeply rooted in the culture and traditions of the country. They are highly regarded and considered an important rite of passage for couples who want to start a life together. In this article, we'll look at several important aspects of getting married at once, understand the reasons why some couples choose to get married abroad, and find out why help with wedding arrangements is vital when it comes to a ceremony abroad.
The Importance of Getting Officially Married
A formal marriage is an important event that provides legal and social recognition to a couple's relationship. It gives couples certain rights and privileges, such as inheritance, spousal support and tax benefits. It also provides a sense of security and stability for the couple, their children and family.
Georgian culture places great emphasis on family and relationships, and formal marriage is seen as a way to strengthen these bonds. It is also considered an important social event, and families often go to great lengths to make their child's wedding a grand and memorable occasion.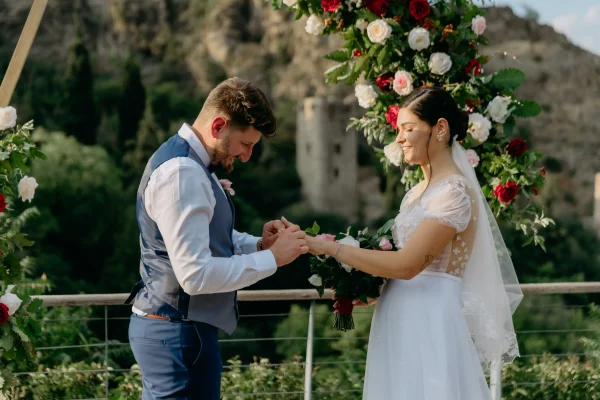 Why some couples are forced to register their marriage in other countries
Although formal marriage is the mainstay of any society in any country, some couples are forced to register their marriage abroad because of legal and bureaucratic problems. These problems can be related to residency requirements, documentation, or religious differences.
In some cases, couples may also choose to register their marriage abroad because of personal preference or cultural differences. For example, some couples may prefer a more intimate or non-traditional wedding ceremony than is customary in their culture.
The benefits of having a wedding for foreigners in Georgia
Georgia has become a popular destination for foreigners who want to have a unique and unforgettable wedding. There are several advantages to having a wedding in Georgia, including:
Picturesque locations. Georgia has a number of stunning locations, including historic churches, stunning mountain landscapes and seaside resorts.

Affordability. Weddings in Georgia are often more affordable than in other countries, making it an attractive option for couples on a tight budget.

Cultural Experience. Georgia has a rich and vibrant culture, and having a wedding in Georgia can provide a unique and authentic cultural experience for the couple and their guests.

Friendly and hospitable people. Georgians are known for their hospitality and friendliness, making Georgia an attractive and welcoming wedding destination for foreigners.

Loyal legislation. Georgia laws allow foreign nationals to get married in a minimum of 24 hours.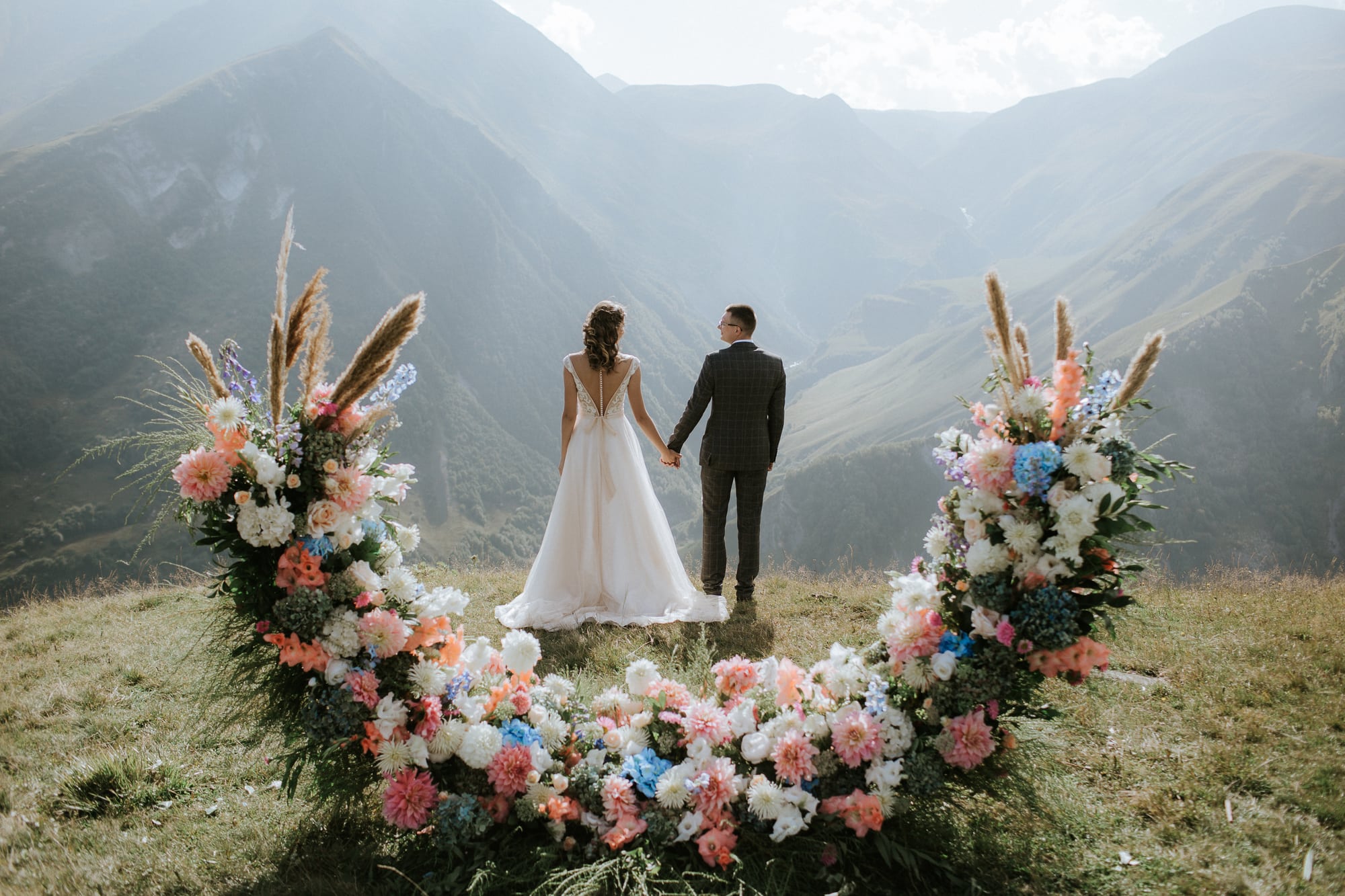 Advantages of working with a Shu Wedding agency in Georgia
Planning a wedding can be stressful and time-consuming, especially for couples who are unfamiliar with local customs and traditions. Working with our wedding agency can provide several benefits, including:
Local expertise. We have experience and knowledge of the best venues, vendors and service providers, which makes wedding planning easier for the couple.

Language and cultural support. We can provide language and cultural support to help couples navigate local customs and traditions.

Personalized Services. Our professionals provide customized services based on the couple's preferences and budget, ensuring that their wedding will meet their specific needs.

Time Savings. Working with us allows couples to save time and nerves, allowing them to focus on enjoying their wedding.
How to legalize a marriage performed in Georgia
To legalize a marriage performed in Georgia, couples need to follow a few simple steps. First, they must obtain a marriage certificate from the Department of Justice. This certificate must be translated and notarized in the couple's country of residence. After that, the couple can register their marriage at their place of residence.
The main thing that you should understand is that for a wedding in Georgia it makes absolutely no difference whether you want a lavish ceremony or just a symbolic celebration. In either case, we will be able to find interesting and suitable options for you. A wedding in Georgia even for $500 is quite realistic.