Many of us have been living in Saudi Arabia for several years yet have not tasted a typical traditional Saudi Breakfast. These are the common dishes in a Saudi Breakfast.
Shakshuka
Shakshuka is a Saudi breakfast dish of poached eggs cooked with cayenne, chili, and cumin and served with a tomato and onion sauce. Easily made in one pan, shakshuka is popular throughout the Middle East and northern Africa.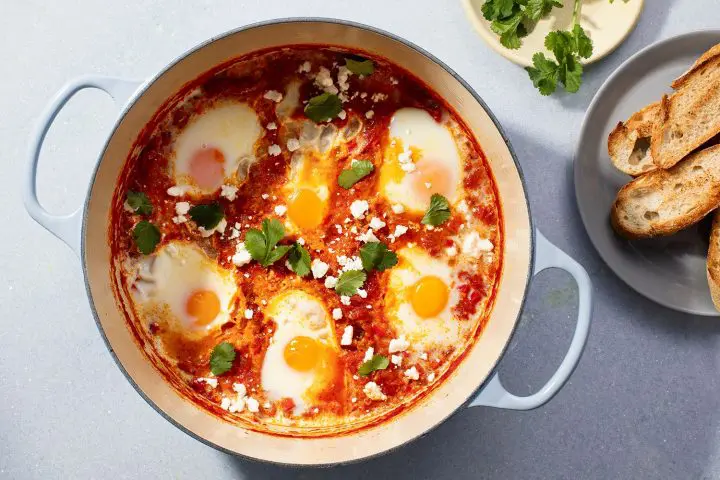 Hummus
Hummus is a delicious spread or dip made from chickpeas, tahini, lemon, and spices. A traditional Saudi breakfast is incomplete without Hummus. Although there is no alternative to fresh hummus, you can also try the authentic taste of hummus by Almarai.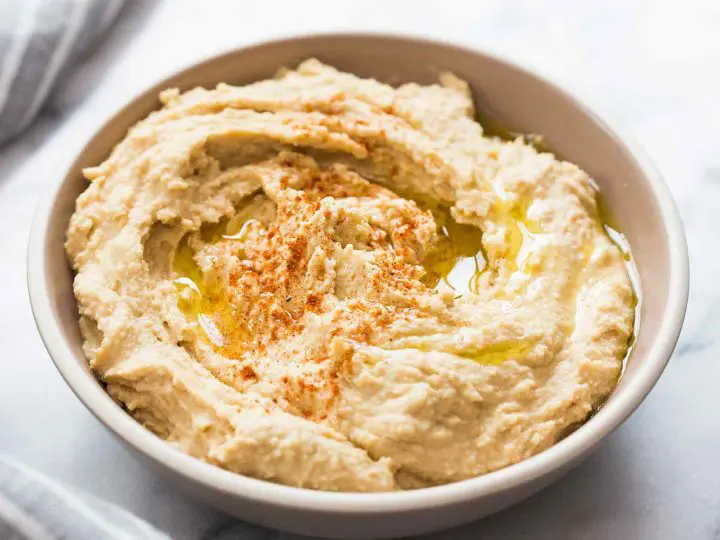 Foul Mudammas
Foul mudammas, pronounced "fool mudammas," is a popular vegan dish throughout the Middle East, but it is actually considered Egypt's national dish. Even when you travel with Saudi Airlines, they offer you fool mudammas in the breakfast.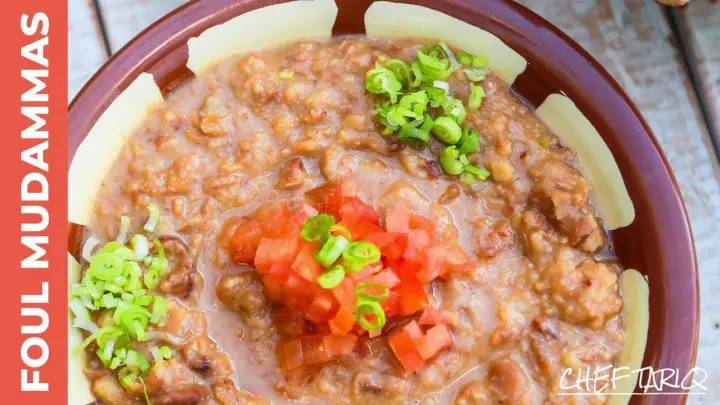 Halawa
Halawa is a blanket term for a variety of dense, sweet desserts from the Middle East, Mediterranean, Eastern Europe, and Central Asia. It is equally famous in Saudi Arabia.
Falafel
Falafel is another common dish included in the menu of Saudi breakfast. Falafel is deep-fried balls or patties made from chickpeas or fava beans, sometimes both, plus fresh herbs and spices.  
It is served in pita sandwiches with pickles, hot sauce, tahini, and vegetables such as tomatoes, cucumbers, and lettuce.
Zater Bread
Zater bread is one of the favorite foods of Saudis in the breakfast. Zaatar is a Middle Eastern spice blend usually comprised of sumac, thyme, and sesame seeds. Optionally, you can also include oregano, cumin, and/or marjoram.
Saudi Banana Masoub
Saudi Banana Masoub is made with overripe bananas, ground flatbread, and cream or milk. The dish is topped with a variety of treats, most commonly nuts such as almonds, honey, and raisins.
Labneh
Labneh is one of the favorite breakfast food in Saudi Arabia. Labneh is a soft cheese, similar in texture to cream cheese, made from strained yogurt.
Arabic Coffee
To start with the most important part of the morning begins with a cup of coffee made with Arabian Beans and taken along dates. They provide you the genuine boost of Caffeine and Energy that vitalizes your body.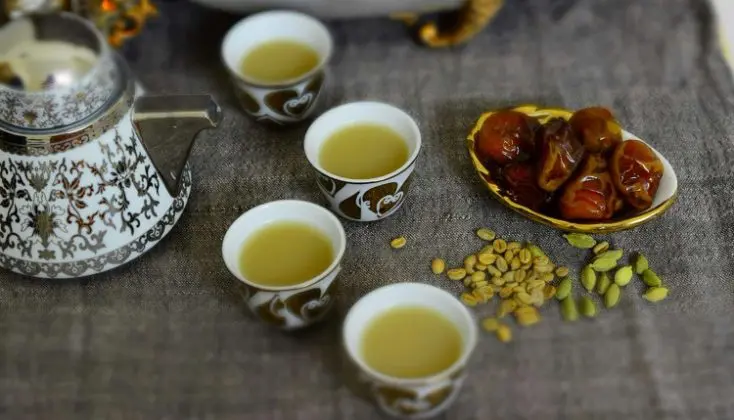 Arabian Style Tea
Similarly, on some days many households in Saudi Arabia take Arabian-style Tea in breakfast. This tea is made by placing dry tea leaves at the bottom of the teapot with sugar.
Bring the tea leaves to boiling and once the leaves rise to the top of the pot remove them using a spoon or sieve and let the rest of the water boil for three to four minutes.