Taif, the city of colors has so many tourist spots, places to visit, things to do, and attractions that can keep you busy for several days. Here are some places to visit in Taif.
Taif Zoo
If you are traveling with children, it is probably the best tourist spot for you in Taif. There is not a huge variety of animals there but it is enough to amuse your children.
Taif zoo entry fee: SR 15 for above 3 years.

Taif zoo timings: 9 am to 12 am.

Taif Zoo Location.
Dolphin and Sea Lion show
It is always better to visit King Fahd Zoo after 5 pm as it gives you an opportunity to visit Dolphin and Sea Lion show. Once again, if you are with children, it is one of the best things to do in Taif.
The dolphins are very talented and you can take photos with them if you want, with an additional price of SR 75.
Al Ruddaf Park
Al Ruddaf Park is the most visited tourist place in Taif. You can find restaurants, coffees, large playing areas, plants, neat bathrooms, 3D models, huge dancing fountains, waterfalls, a football playground, beautiful views, and more!
Telefric Cable Car
Teleferic Taif cable car is the world's longest cable car system without any pillars. The 20 mins one-way ride on telefric is probably the best thing to do in Taif during your visit.
Taif cable car tickets price: SR 84.

Telefric Cable Car + Taif Water Amusement Park = SR 147.

Timing: 6 am to 8 pm.

Telefric Cable Car location.
Taif Water Amusement Park
Al Kar Tourist Village is one of the top tourist attractions in Taif and people who visit the city in summer don't miss visiting this exotic place. While women can enter, the rides are dedicated to children and males only.
Taif water amusement park ticket prices: SR 125.

Telefric Cable Car + Taif Water Amusement Park = SR 147.

Taif Water Park Location.
Tera Mall
Tera Mall is way different from traditional shopping malls in Taif due to its royal looks and it offers different types of indoor and open-air cafés designed like the famous street in France (Champs-Élysées).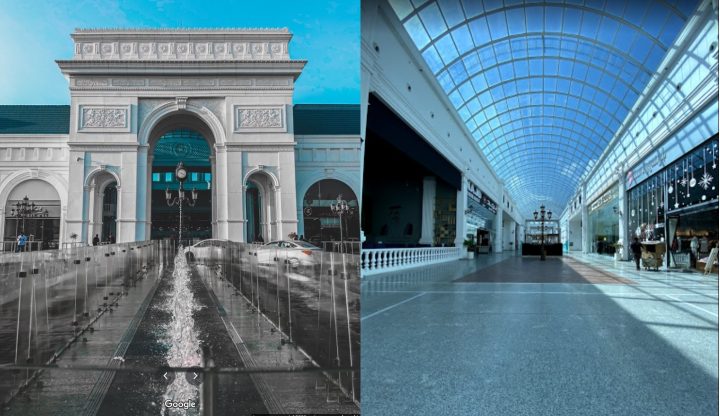 Taif City Walk
If you are done with the tourist places to visit, let's eat at Taif City Walk. There are so many world-recognized restaurants there. You can walk in the pleasant weather of Taif in this area.
There is a movie theater "MUVI" here where you can watch a  movie too. Overall, the ambiance of the place is amazing.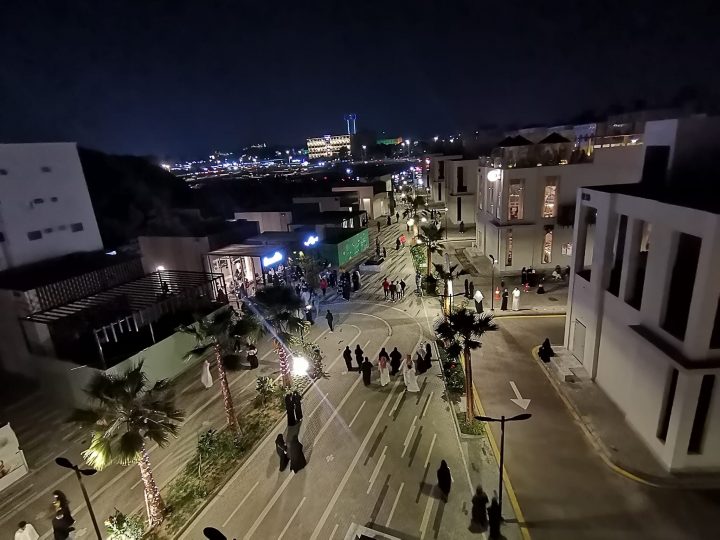 Strawberry Farm
If you visit Taif during autumn or winter, it is the best tourist place to visit as you would have the opportunity to pick strawberries yourself.
There are a few kiosks that sell drinks, strawberries, ice cream, and various trinkets, but above all, my favorite section is the bird enclosure.
Strawberry Farm Timings: 7 AM to 12 AM.

Strawberry Farm Ticket Price: SR 35.

Strawberry Farm Location.
Bird Park
If you are a tourist who loves birds, the bird park in Taif is the place you should visit. There are many birds quite happy to sit on you or be fed out of your hands.
Ghazal Resort – Shifa
Ghazal Resort in Shifa came up with an amazing idea of building a hotel, restaurant on a mountain with an exotic view of the city.
Even if you do not want to stay here, you can come and drink a cup of coffee in the most romantic place in Taif city.
View this post on Instagram
Teen Farm and Cafe
A perfect place for teens to gather with a range of activities conveniently located in one location At Teen Farm in Taif. You can find a cafe, restaurant, coffee roaster, animal farm, bird garden, and more!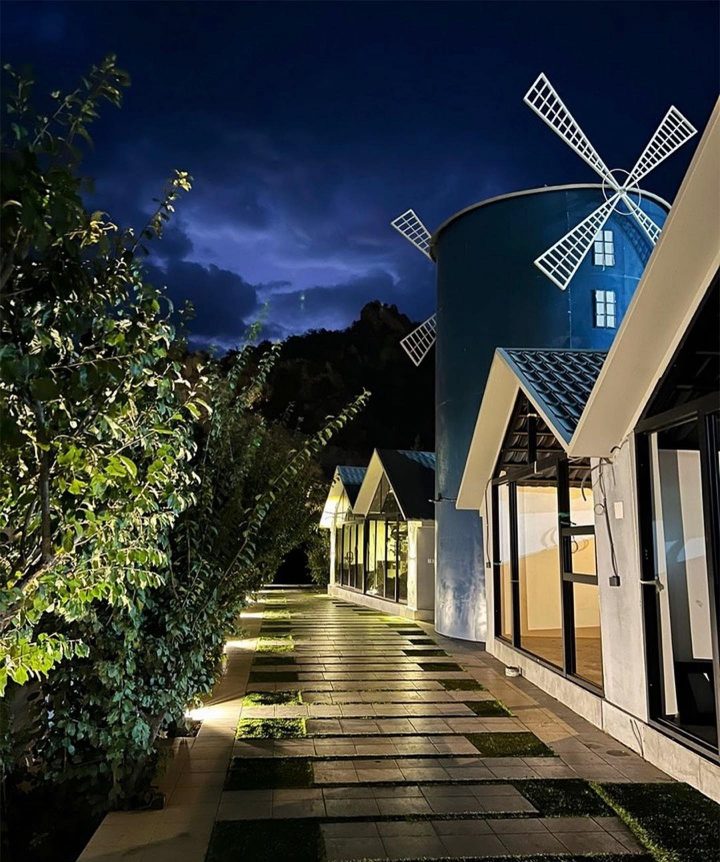 Al Shareef Museum
Tourists who want to travel in the past should visit the Al Shareef museum in Taif. This small museum has on display a range of antiques from cars, to phones to cookware. It would not take long to walk around, but it is worth a visit.
Al Shareef Museum Location. 

Al Shareef Museum Timing: 4 pm to 12 am.

Al Shareef Museum Ticket: SR 20/adult.
Rose Factory
Rose Factory is a beautiful Taif attraction for nature lover tourists. You should visit this place between Dec to March as you would be able to see roses on the plants. There is no roses rest of the year.
Taif Zip Line – بساط الريح
If you are a tourist who loves to visit adventurous places, Taif Zip Line is the place to visit. There are 3 phases of the zip line with 336 meters, 396 meters and 747 meters, the last one being the most thrilling.
Zip Line Speed: 30km/hr to 55km/hr.

Taif Zip Line Location.

Zip Line Ticket: SR 115.
Al Shafa Village
Al Shafa village is located at the top of the Sarawat mountains, rich in agriculture production, and one of the most attractive tourist spots in Taif.
Make sure to carry warm clothes for children when you visit Al Shafa village. There are some amusement parks there where your children can enjoy themselves.
Jabal Dakka
When you visit Al Shafa, make sure to visit Jabal Dakka, the highest point of that region with an altitude of 2,500 meters.
There is a restaurant there with the name Resort Beit Al-Ward where you can bring your food and rent a table for SR 58 to enjoy the scenic beauty.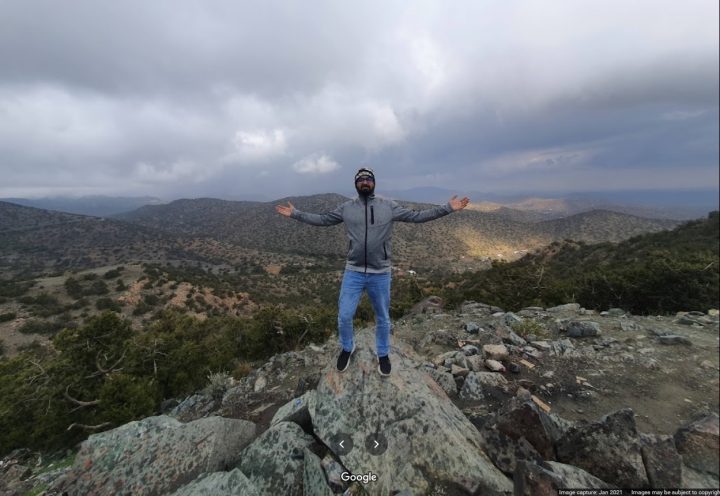 Al Hosn Heritage Village
It is a small heritage village that provides the perfect spot to take pictures. If you are a tourist who wants to take a lot of pictures with beautiful surroundings and some old cars and wells, this is the place to visit in Taif.
Jabra Palace
Jabra Palace was first constructed around 1,300 years ago. The palace which stands on top of a hill overlooking many lush farms and orchards on the slopes of Wadi Jabra is a great attraction for tourists visiting Taif.
The palace consists of two floors, a huge hall, and an entrance decorated with beautiful ornamentations, with a fountain in the middle of its courtyard. However, it is not well maintained by the Saudi government.
Souq Okaz
Souq Okaz is an open-air market or Souq. The government of Saudi Arabia organized the Souq Okaz festival every year and one who is residing in Saudi Arabia must not miss this Taif tourist spot.
Souk Okaz Festival 2021 is expected after Hajj.

Souq Okaz Location
Al Wahba Crater
Around 250 kilometers from Taif lies Al Wahba Crater, which is an awesome place to visit for tourists. It is not a volcanic crater but formed with a falling meteor from space.
You can go down to click pics but mind your foot, the small stones are slippery. Make sure to wear a good pair of shoes.
A big NO on taking kids here.

No to aged people as well.

NO, if you have breathing issues.

Al Wahba Crater Location.