Najran, located in the southwest of Saudi Arabia just 15 Km away from the border of Yemen is full of beautiful tourist places to visit. The ancient name of Najran is Abu Alsoud.
Najran Regional Musuem
Najran Museum contains unique and historical evidence that unfolds the history and culture of the region. A tourist who wants to understand the history of Najran should visit this place at the beginning of his tour.
Najran Museum Location.

Najran Museum Timing: 8 am to 5:30 pm.
Ashab-ul-Ukhdud – people of ditch
In 525 A.D, the last King of Himyar known as Dhu Nawwas converted to Judaism and burnt around 20,000 Christians alive at this place. This has been narrated as the story of Ashab-ul-Ukhdud (أَصْحَـٰبُ ٱلْأُخْدُودِ) in the Holy Quran.
There is still a hole there where these Christians were burnt alive. Considering its historical and Islamic importance, it is the most important place to visit in Najran for tourists.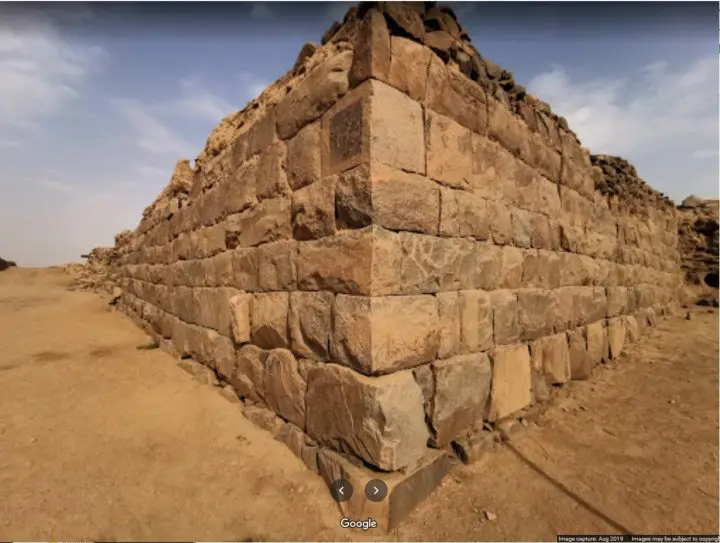 Najran Valley Dam
Najran Valley Dam is the largest dam in Saudi Arabia and therefore it should be in your top tourist places to visit in Najran. You can go there and spend some quality time with its calmness, silence, and serenity with the sound of birds chirping in the background.
Castle of Rome
The castle of Rome was constructed by the Yemeni army when they took over Najran in 1929 AD at a height of 1,000 meters. To visit the castle of Rome, you need to do heavy hiking for around 30 mins to go + 30 mins to come back. 
The top of the mountain provides an exotic view of the city of Najran and therefore, tourists love to visit this place.
Qasr al-Aan or Qasr al-Saadan
Aan Palace (previously known as Qasr al Saadan) was built in 1688 A.D. with mud and clay. The palace is surrounded by a 7-meters high wall with four towers and the main gate. This place is a true reflection of the old Najrani construction style loved by tourists who visit it.
Qasr al Aan Location.
Emara Palace
The construction of Emara palace was started in 1942 by the order of the Emir of Najran at the time, Turki bin Madi. Now this place is being maintained by the Ministry of Tourism and has become one the most important tourist place to visit in Najran.
King Fahd Park
If you want to spend some time in a park in Najran with the fountain show, King Fahd Park is the place to visit. The park does not offer much except its calm environment and green lush fields.
Qaryat Al Faw
Around 300 kilometers from Najran towards Wadi Dawasir lies Qaryat al Faw, a 2,100 years old city. Around the first century BC, this city had been made the capital of the Kindah Kingdom. 
It then grew to a total size of 3 square kilometers and was known by people during those times as the City of Gardens or the Red City. If you are a tourist who is interested in Saudi history, visit this place in Najran.
Najran Cuisine
While you are staying in Najran, make sure to eat some of its traditional cuisines which has become the trademark of the city.
Al-Burr: a breakfast meal.

Al-Wafed: a thick kind of round-shaped wheat bread.

Al-Maasooba: made of ground corn flour.

Ar-Ruksh: a soft kind of bread presented in a pot.

Al-Margoog: consists of dough that is cut into small slices.
Tourist Cities