Middle Eastern actors are quite famous for their acting skills and some actors from Arab roots have worked in Hollywood as well. Here is a list of some of those actors.
Rami Malek
Rami Malek has recently starred in the Hollywood movie Bohemian Rhapsody and this actor is proud to show off his Arab roots.
During the 91st Oscar ceremony, Malek gushed about his Arab roots and proudly shared with the world that he is the son of Egyptian immigrants and a first-gen American.
His childhood was a struggling period because he used to deliver falafel and shawarma to bear his family's expenses, and his parents did not earn very well either. Some of his best movies are Night At The Museum, The Pacific, 24, etc.
Omar Sharif
One of the most distinctive Middle Eastern actors in Hollywood is Omar Sharif. His catchy eyes, the glamorous teeth gap, and great acting skills had lent him to make his mark in Hollywood as well as the Middle East. He was quite a heartthrob actor in black and white films of the Arabs.
He has made his mark in English films from his roles such as 'Lawrence of Arabia' and 'Doctor Zhivago'. He has mastered the art of speaking in French, Greek, Italian, Spanish, and Arabic.
Salma Hayek
Next on the list, we have a beautiful actress from Hollywood, Salma Hayek who has Arab roots. Her movie, Frida won numerous appraisals on the world stage and she was the first Lebanese-Mexican actor to earn the nomination for best actress in Academy Awards.
As we read more about her journey, we get inspired to see a woman of color ruling the male-dominated film industry in Hollywood.
Some of her best movies are Hitman's Wife's Bodyguard, Once Upon A Time In Mexico, etc.
Amr Waked
Even though Waked had been an established actor in Egypt and Arab media before he made his debut in Hollywood, it did not take him much time to make a landmark here.
If you want to see him, the Hulu original Ramy is your best bet because Amr plays the protagonist's father there.
Monkey Talks, Syrians, Lucy, and Geostorm are some of the best movies done by this star. You can download them here.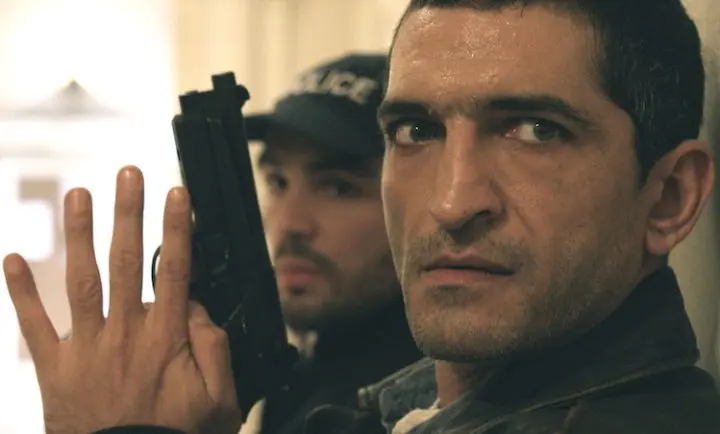 Zoe Saldana
This American actress is also proud of talking about her Arab roots.  This Guardian of the Galaxy star is Puerto Rican from her mother's side and Afro-Dominican from her father's side.
Even though we know that the actor has Lebanese roots, much information is not available in that context. Star Trek, The Words, and I Kill Giants are some of her best movies.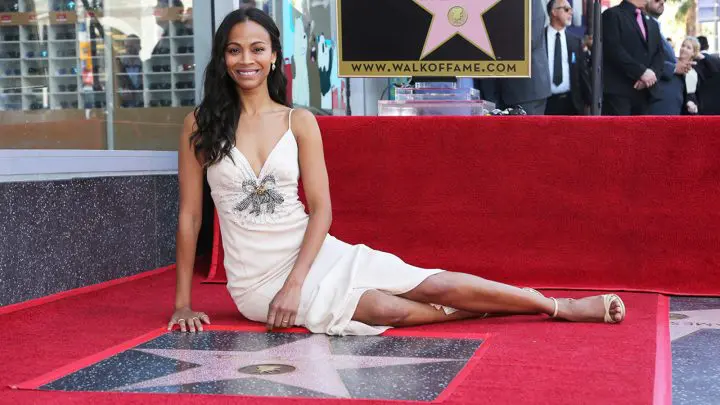 Wentworth Miller
This American-British actor has Middle Eastern (Lebanese and Syrian)  roots, which makes him a proud descendant of the Arab community in Hollywood.
The Prison Break star has done some amazing movies in Hollywood such as Resident Evil, Stoker, Human Stain, The Confession, Stealth, etc. 
He is a critically-acclaimed actor with a firm grasp of feature and television films.
Vince Vaughn
Vince is part Lebanese from his father's side and his movies like Break-Up and Wedding Crashers of Hollywood also have a Lebanese vibe.
Besides being an American actor, he is also a screenplay writer, comedian, and producer.
This multitalented actor has done a commendable job in movies like The Internship, The Watch, Four Christmas, Delivery Man, etc.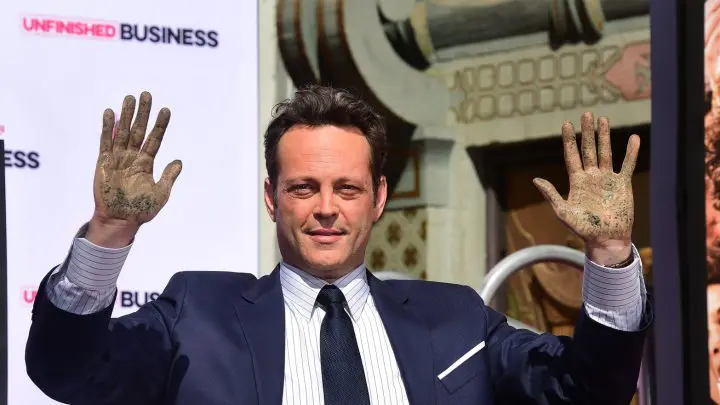 Hiam Abbas
This talented middle eastern actress has earned success in world cinema whether it's on the stage in Hollywood, France, or Arab.
She currently stars opposite Amr Waked in the Hulu originals, Ramy as the protagonist's mother.
Abbas believes that she should always be at the forefront of Cinema because it can inspire thousands of Muslim immigrants to see one of their own making it big in Hollywood.
Unlike many other stars, she speaks openly about it and has done a great job in movies like Red Stain, The Visitor, Lemon Tree, The Syrian Bride, etc.
Jenna Dewan
Who is not familiar with the ex-wife of Channing Tatum and the biggest star of the Step-up series? The famous Hollywood actress Jenna Dewan has also Arab roots in Lebanon.
Her father has Lebanese and Polish background while her mother has German and English background. It was in 2009 when she was titled as one of the most beautiful women in the world.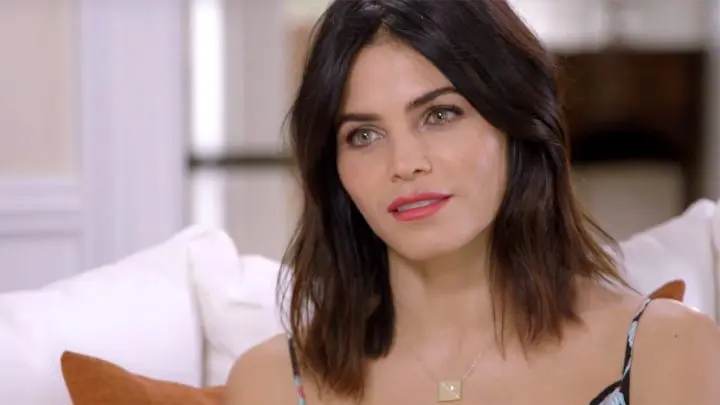 Ramy Youssef
The Arab actor Ramy Youssef hailing from the Middle Eastern country Egypt has been able to stand tall in Hollywood. Arab actors, since long been entitled to get roles of terrorists, yet Ramy Youssef changed the outlook of the Arabs. He made a huge debut in Hollywood through Nick Nite's sitcom 'See Dad Run'.
He is famed for his appearance in 'Late Show with Stephen Colbert'. He debut his Hulu series in 2019 with 'Ramy'.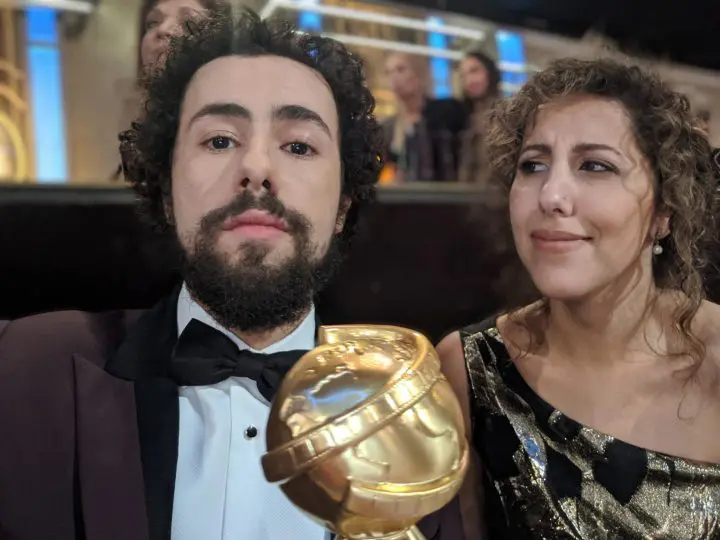 MO Amer
Known for his comic timing and is famous for his stand-up comedy. MO Amer's struggle is real and the way he has made his mark in the industry is surreal. He had also acted with Dwayne Johnson, the Rock in Black Adam.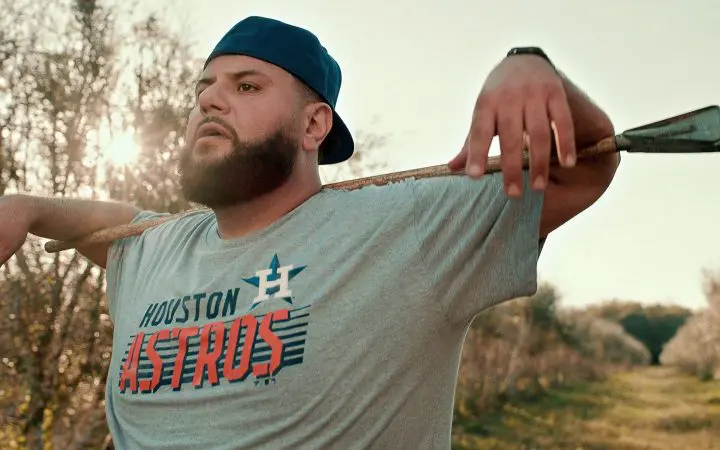 May Calamawy
May Calamawy is an actress who was raised in Doha a Middle Eastern city and made it big in Hollywood. Her famous Emirati horror film named Dijinn was what made her famous in 2013. Later she reached success with her role in 'The Long Road Home' in 2017.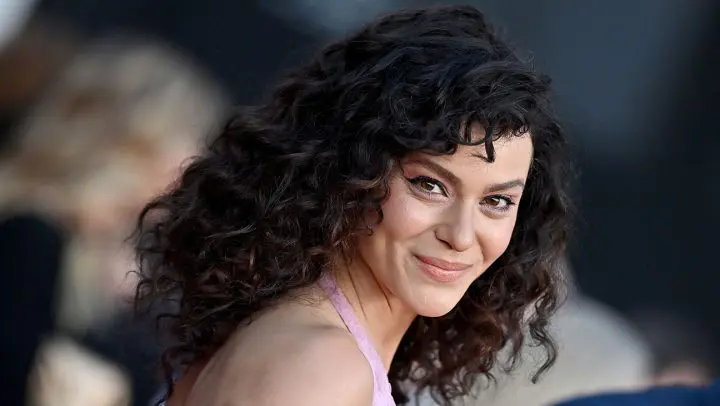 Alia Shawkat
Alia Shawkat has an Iraqi father and a Norwegian mother which also makes her a Hollywood actress with Arab roots.
She was born in California and is famous for her roles in the comedy series 'Arrested Development' and 'Broad City'. The thriller show Along Jeff Bridges is one of her biggest Hollywood achievements.
Tony Shalhoub
Quite famous for his role in 'Monk', badges 4 awards, Tony Shalhoub has also received a Golden Globe award. After his grandparents died tragically in World War 1, his father migrated from Lebanon to America.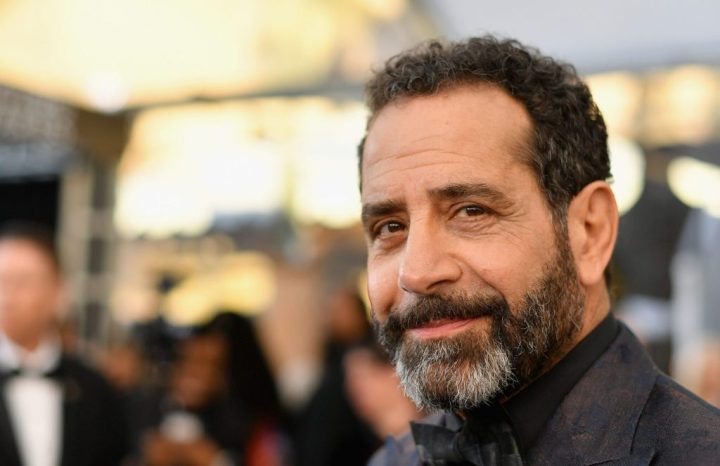 Jerry Seinfeld
Jerry Seinfeld is a comedian who is half-Syrian from his mother's side. Although his family declared themselves Turkish, they are from Syria. His grandparents were Mizrahi Jews.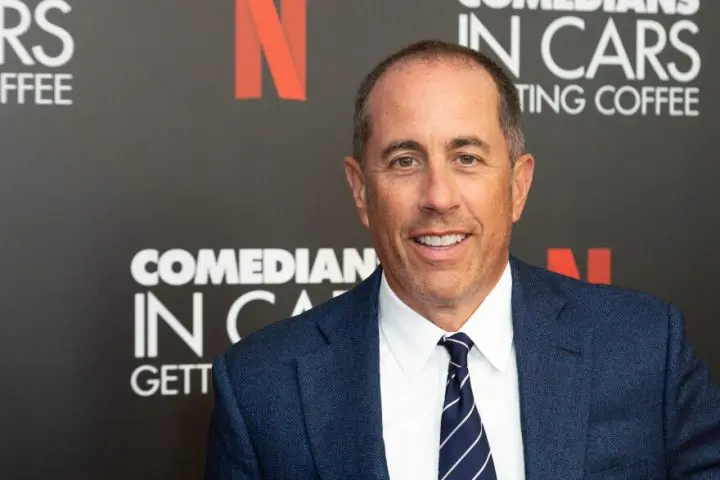 Sam Esmail
Sam Esmail is an Arab-Muslim producer, director, and screenwriter who got famous in Hollywood. He is the creator of the award-winning series 'Mr. Robot'.
The series cast Rami Malek. He is also the director and producer of the prime video series 'Homecoming'.  He is married to Emmy Rossum.
Waleed Zuaiter
Best known for his acting in 'The Spy' and his Oscar-nominated production of 'Omar'. He is Palestinian-American. He is also seen in the StarzPlay series 'Baghdad Central'. For which he has been nominated for the BAFTA awards.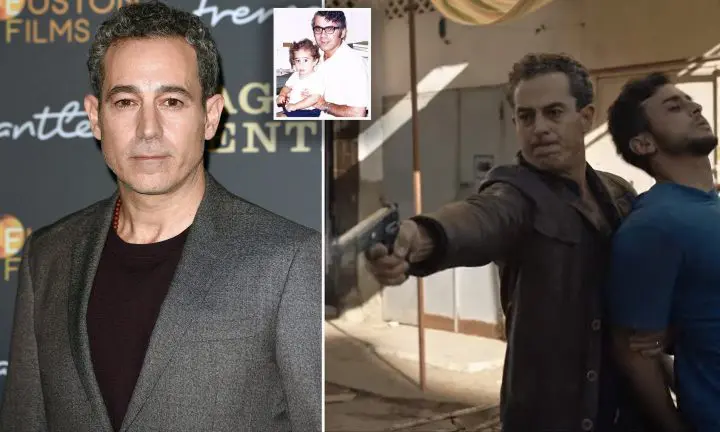 Ariana Grande
We all love Ariana Grande. We have known her from her Disney series. Soon she gave up acting and started a successful career as a singer. Grande has North African roots. In 2014, she tweeted that all her life was a lie as she has just found out that her grandparents were Greek.
Zain Al Rafeea
Zain Al Rafeea is a Syrian refugee who made his debut with the Oscar-nominated film named Capernaum where he played the role of the protagonist. This was a Nadine Labaki film.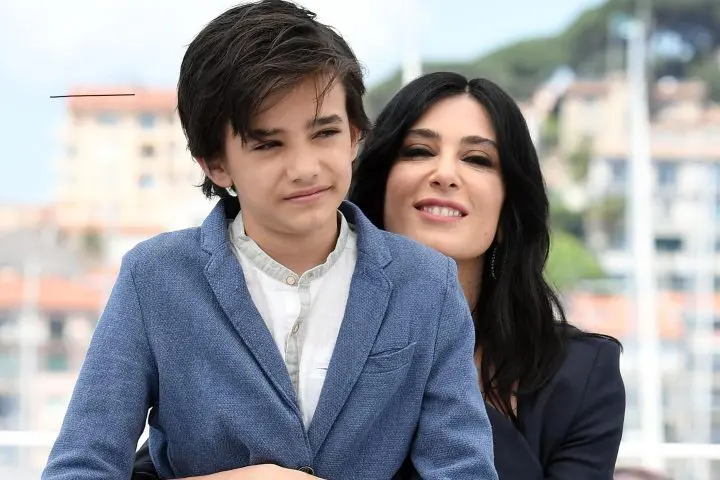 Sandra Saad
She is an Egyptian-American voice actress. She admits that being the first generation Arab-American in Hollywood is sometimes risky.
Catherine Keener
Catherine Keener has been nominated twice for the Academy Award. She has Irish and Lebanese background.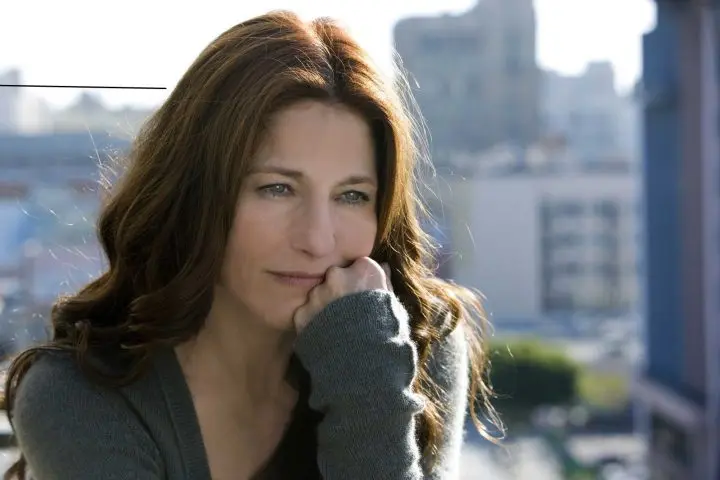 Ali Suliman
Ali Suliman is a Palestinian actor who marked his presence in several TV shows such as 'Jack Ryan', 'The Looming Tower' and 'The Kingdom'. In 2005 he made his mark through Hany Abu Assad's 'Paradise Now'. The film won a Golden Globe award and was nominated for Oscar.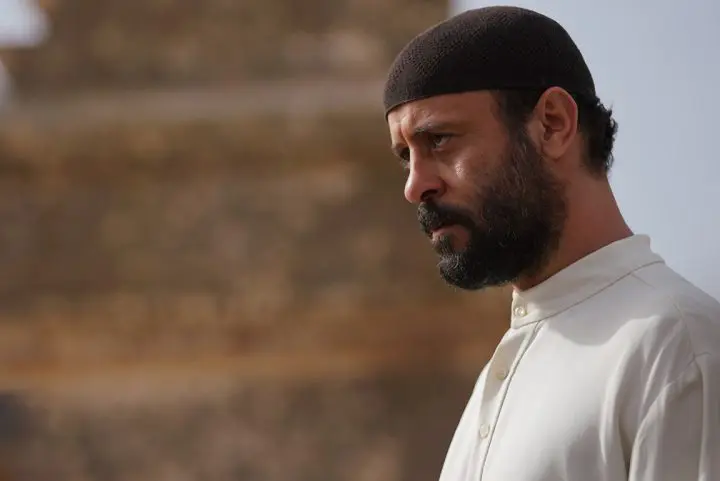 Ghassan Massoud
Ghassan Massoud is a Syrian actor and filmmaker. He is not only famous in Syria but also in Hollywood for acting in the role of Saladin in R 'Kingdom of Heaven'.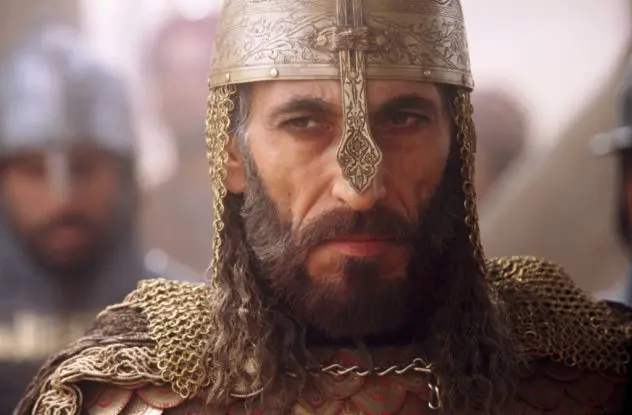 Moustapha Akkad
Akkad was a Syrian-American producer and director. He was famous for producing original Halloween films and for directing the Islamic movie named 'The Message'.
Michael Nouri
Nouri is famous for his presence in 'OC', 'NCIS' and 'All My Children'. His father belonged to Iraq.
Paula Abdul
Paula Abdul not only badges Grammy Awards, but she is also a fine singer, dancer, and actress. Harry Abdul, her father has Syrian-Jewish roots.
Khaled El Nabawy
Although Khaled had a great career in Egyptian cinema and television, he also made a mark in the West with a blockbuster movie named 'Kingdom of Heaven'.
He has the privilege of working with Sean Penn and Naomi Watts in 'Fair Game'. He has also worked in the indie American film 'The Citizen'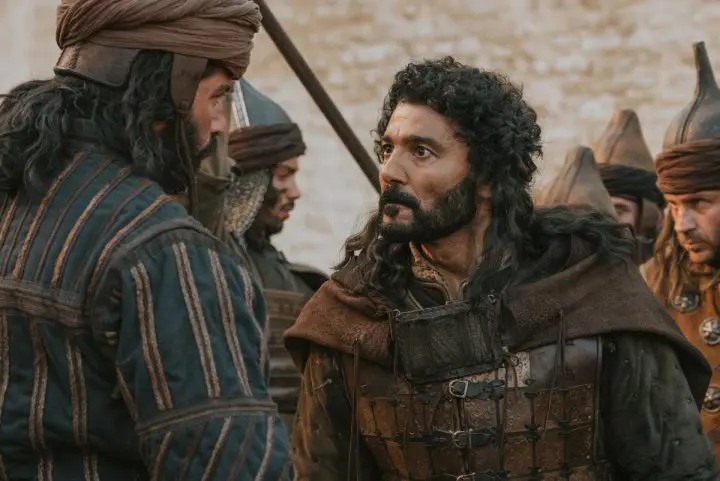 Mena Massoud
Massoud is an Egyptian-Canadian actor. He was 10 when 9/11 took place and the perspective of Arabs shattered. However, he broke into Hollywood with a promising role in Guy Ritchie's 'Aladdin'.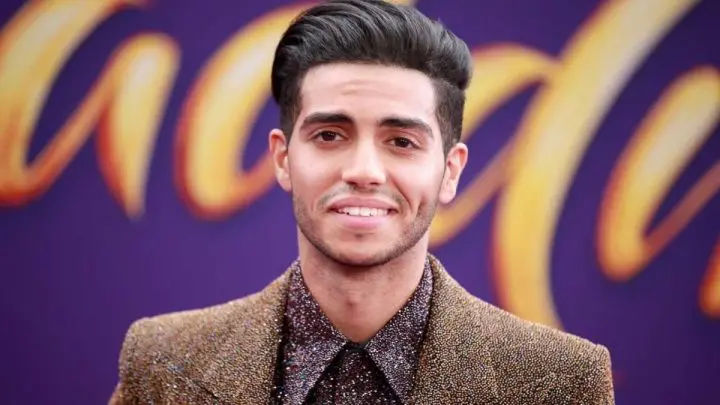 Jaime Camil
Jaime Camil is surprisingly Arab. His father is Mexican yet he has partial Egyptian heritage.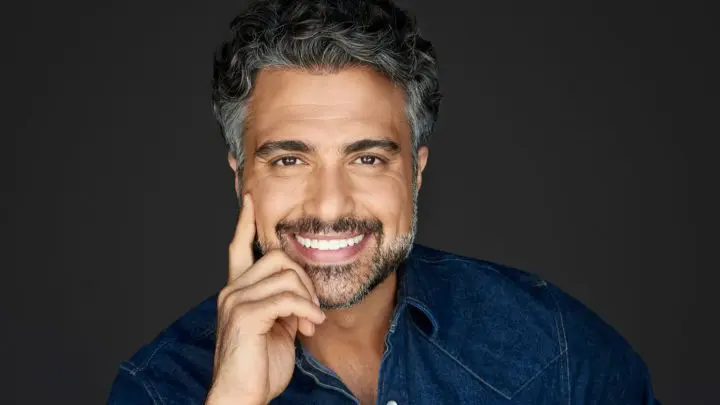 Tahar Rahim
The leading actor in Netflix's The Serpent, Rahim has Arab roots. Taher Rahim has been nominated for BAFTA and a Golden Globe for his role in the film 'The Mauritanian' (2021).