People worldwide are mesmerized by the personality charm of princes and princesses. In this race of charm and glamour, handsome Arab Princes always stand ahead. Here are some of the hottest and most handsome Arab Princes from Dubai, Qatar, Saudi Arabia, and Jordan.
Prince Hamdan bin Mohammed bin Rashid – Dubai
Who doesn't know about this famous, romantic personality, Prince Hamdan has an exceptional personality and a generous heart.
This handsome Arab Prince has gathered great fame in the context of romantic poetry and the way he expresses his thoughts in really attractive and captivating ways.
Besides poetry and his fabulous looks, he is known for his adventurous nature. He is a perfect horse rider and expert skydiver. And yes, he is the prospective ruler of Dubai.
Prince Mohammed bin Hamad bin Khalifa – Qatar
One of the most handsome Arab Princes, Mohammed Bin Hamad from Dubai, is the most attractive guy if we compare the royals of different states.
He is not only handsome and has a charismatic personality but also has a very high caliber and extraordinary intellectual level. He has an MBA from Harvard University and an exceptional track record in curricular and extracurricular activities.
He is an Arab Prince who can fluently speak English and French besides Arabic. He has also led the Qatar Equestrian sports team formally.
Prince Hussein bin Abdullah – Jordan
Prince Hussein bin Abdullah from Jordan is the son of King Abdullah II and Queen Rania and is undoubtedly among the most handsome Arab princess in the world.
The handsome Prince Hussein bin Abdullah also serves as Jordan's crown prince. The future king of Jordan, Prince Hussein bin Abdullah is married to a Saudi citizen Rajwa Al-Saif.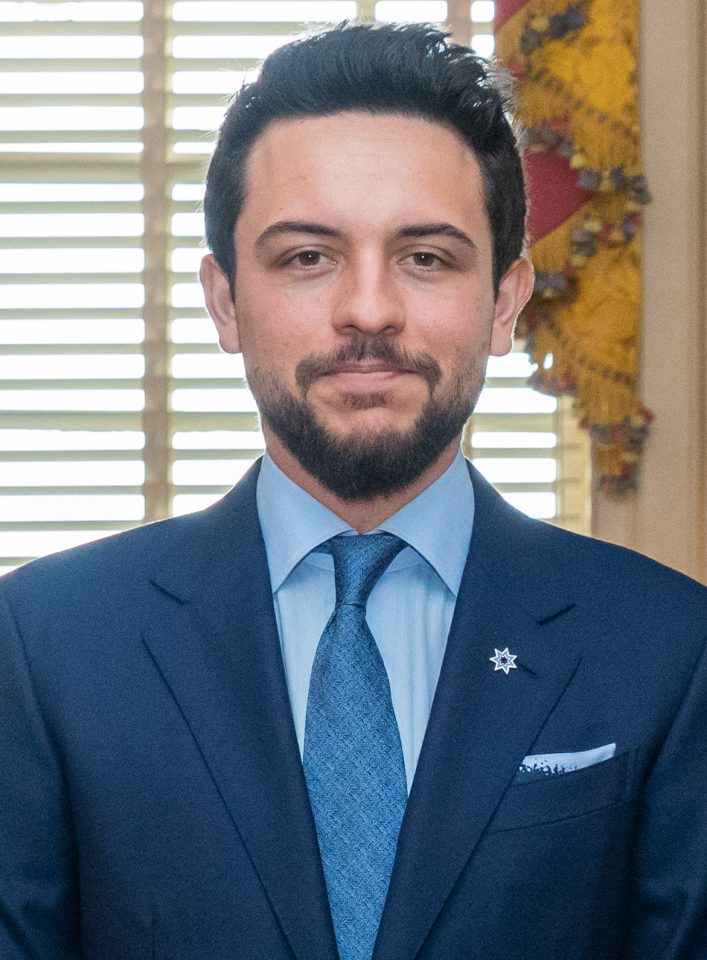 Prince Khalid bin Sultan Al Qasimi – Sharjah
Prince Khalid bin Sultan is another handsome Arab prince interested in fashion, arts, and music.
His interest in the arts and music industry has led him to join different related activities. He has studied at University College London, which helped him to groom his skills and arts capacities.
His favorite models are comprehensive in the range, including Lady Gaga. He has also launched a fashion label in London named 'Qasimi'.
Prince Mohammed bin Salman
He is not only famous for being the crown Prince of Saudi Arabia but also for his exceptional grace and looks. He is being followed by hundreds of millions of people around the world. Whatever he wears in public becomes a fashion icon.
He became Prime Minister of Saudi Arabia in 2022 and is known as a de facto ruler. He holds a law degree from King Saud University.
Prince Mishaal bin Sultan – Saudi Arabia
As depicted in his social media profiles, Prince Mishaal bin Sultan is handsome and carries high moral grounds. He has a master's degree from the London School of Economics and Political Science.
This handsome Saudi Prince is working on many projects, including being Chairman of the Board of Directors of Jahez International Company.
Prince Mishaal followed in his father's footsteps and married the royal family with Princess Noura bint Fahd bin Turki bin Abdulaziz Al Saud in 2013.