A Saudi woman has delivered 3 boys and 2 girls weighing between 1,000 and 1,195 grams in Al-Ahsa after a cesarean section. 
The operation was conducted by 58 para-medical staff comprising of 13 doctors and 45 medical cadres. The children were initially kept at in the neonatal intensive care unit for observation and finally discharged.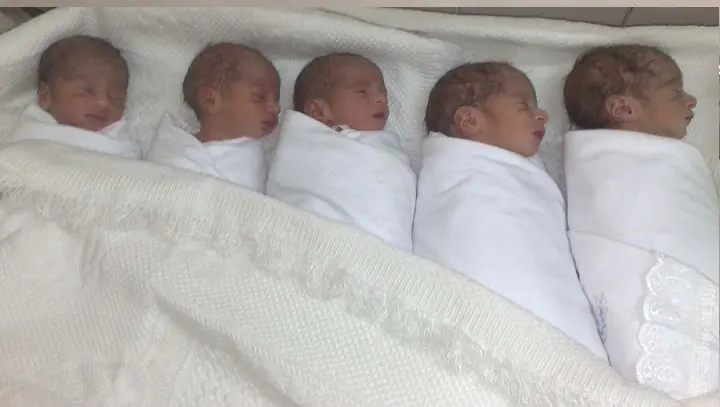 Indeed, the birth of quintuplets has brought joy to the family and has gained media attention. The news has been making rounds on social media where the users are congratulating the couple over the blessing and sending prayers for the little ones. We, at Life in Saudi Arabia, pray for the health of the mother and the kids!
This is not the first time that multiple births have taken place in Saudi Arabia. Even though they are rare, yet not new. In 2018, a Saudi couple who were already parents to four kids when was informed that the mother is pregnant with sextuplets.
The mother gave them birth at Lebanon's Saint George University Hospital under strict medical observations. By the grace of Allah, all were safe and healthy and spending a normal life.
Source: Arab News