A Saudi has been arrested and jailed for 8 years with SR 30 million fine for keeping 3 lions at his private resort in Riyadh. This is an act against the Kingdom's environmental system.
There was news about the man keeping lions illegally at his rest house in Riyadh. The team from the National Center for Wildlife, in cooperation with the Special Forces for Environmental Security, raided the resort to find all the reports to be true.
The man is served with 10 years of imprisonment and a heavy fine of SR30 million fine ($8 million).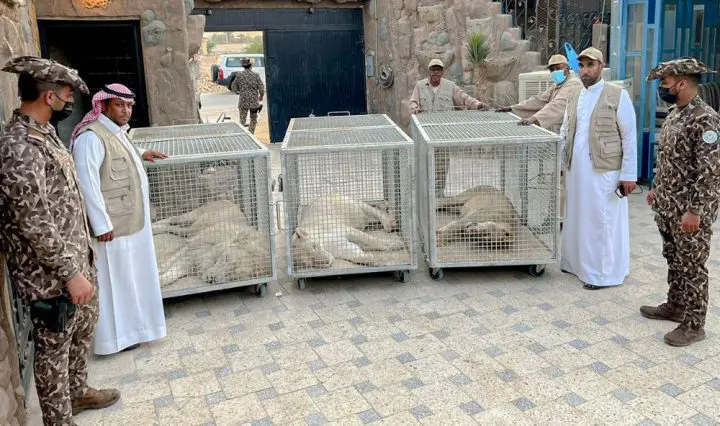 The lions have been transferred to one of the animal care unit centers. They were anesthetized and handled by the medical team for safe transfer.
The Saudi Ministry of Environment, Water, and Agriculture is taking all the vital steps to preserve and protect the wildlife of the country.
It has thereby implemented strict executive regulations to control illegal hunting in the Kingdom. Illegal hunting is being discouraged by heavy fines, punishment, and regulations.
According to the ministry, anyone violating these environment protection laws shall face imprisonment of up to 10 years or a maximum fine of SR30 million, if the violations are committed more than 1 time within a year.
Source: Arab News