As per the reports, a teenage girl has burned her hand as her mobile caught an unexpected fire. The tragic incident occurred in the Rafha governorate, the northern border region of Saudi Arabia.
Reports claim that the girl had put the mobile on charge and fell asleep while the mobile was in her hands. The family was able to escape a major tragic incident!
The father told the media that her daughter woke up screaming to which they rushed to her. She was holding onto a burning mobile phone in her hands and screaming to her fullest. She was immediately taken to the emergency room of Rafha Central Hospital.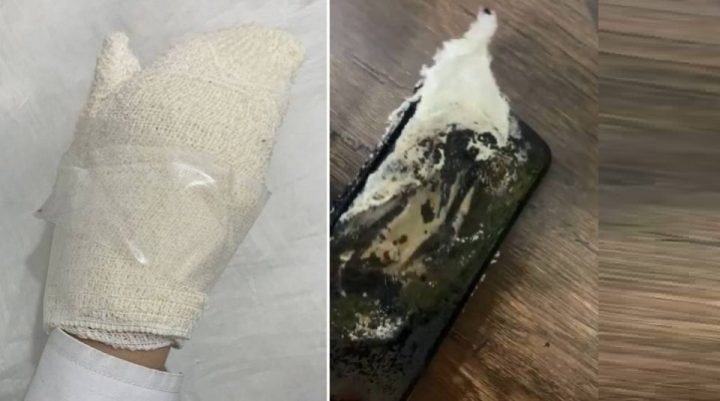 The mobile exploded while it was charging, the girl was holding the mobile and fell asleep! She is now undergoing treatment!
Source: Saudi Gazette