Makkah police have arrested a Saudi Citizen for helping a Non-Muslim Israeli to enter Makkah. As per Saudi rules, Non-Muslims are not allowed to enter Makkah or Madina.
A Non-Muslims entered Makkah
The official spokesman for the Makkah police said that the Saudi transported a Non-Muslim Israeli journalist to Makkah through a dedicated path for Muslims explicitly violating Saudi Law.
The Saudi man has been arrested for being referred to the public prosecution for further actions against him.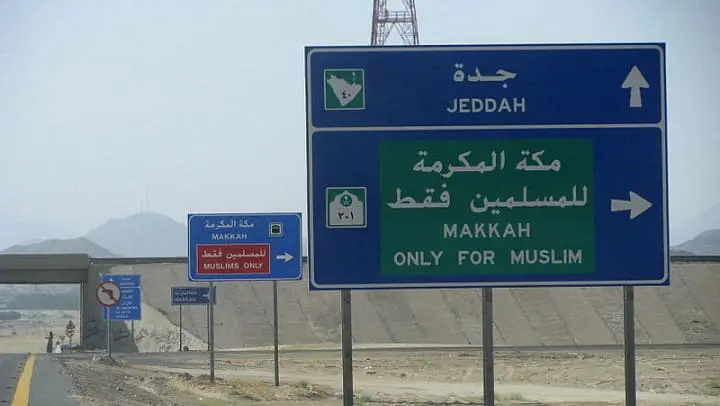 What would happen to Non-Muslim?
The Israeli journalist's case has also been referred to the public prosecution. It is found that he also has a U.S. passport and traveled to Saudi Arabia using the American identity.
Tourists must respect Saudi laws, especially with regard to the Two Holy Mosques and holy sites, and any violation of this kind is considered a crime that would be punished with heavy penalties. 
Viral Video
מכה היא העיר הכי קדושה לאיסלאם ומוקפת בכניסתה במצלמות משוכללות כדי למנוע כניסה למי שאינו מוסלמי. גיל תמרי היה לכתב הישראלי הראשון שהצליח להיכנס ולצאת למסע בעיר. ומה קרה כשחשדו בו? הכתבה המלאה – הערב במהדורה המרכזית@tamarygil pic.twitter.com/BzYKXP06P0

— חדשות 13 (@newsisrael13) July 18, 2022
Is it the first time?
In 2017, the pictures of an Israeli Jew Ben Tzion visiting Masjid al-Nabawi in Madina went viral on social media. We have covered it below.
Source: SPA