In case you have forgotten your Salam SIM number in KSA, you can check it in 3 ways i.e. by dialing a code, calling, and CITC website.
Method 1: Dialing a code
The easiest way to check your Salam phone number or data SIM number in KSA is to dial a code *108# from your phone, the mobile screen will show your Salam number immediately.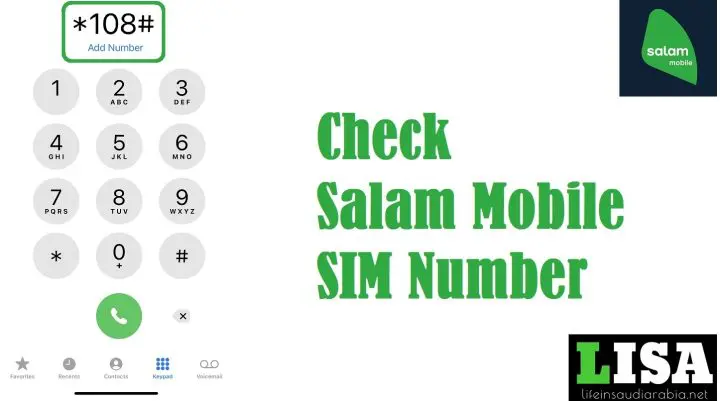 Method 2: Code 2
You can also check your Salam Mobile SIM number by dialing another code;
Dial *100# from your Salam Mobile.
Enter the number 8.

The system will show you the SIM number.
Method 3: Call the Helpline
The third way to check your phone or data SIM number is to call the Salam Mobile Helpline at 1101 and talk to their customer services representative. The CSR would tell you the SIM number you are calling from.
Method 4: CITC Website
While checking the number of SIM cards on Iqama, you can find out your phone number on any mobile network very easily.
It is always preferable to install the Salam application on your mobile so that even if you forget the number, you can find it from the application.