Jawazat has issued new rules for absence from work in Saudi Arabia providing new ways to remove Huroob;
What is Huroob?
The meaning of Huroob is absconder i.e. the employee has run away from the employer. Since the employer is not aware of where the employee is working, he reports his employee to the Ministry of Interior.
Removing Huroob by Kafeel
As per the new Jawazat rules, the data of the expat employee will be disconnected from the employer as soon as the Huroob is reported.
Therefore, the current Kafeel would not be able to remove Huroob from the system.

The employee will be absent from work in the ministry's systems.

The current employer does not bear any consequences for this.
Iqama transfer under Huroob
As per the new rules, the employer can transfer Iqama and remove  Huroob without the involvement of the current Kafeel within 60 days of being declared absent from Work.
The new employer will send a transfer request through Qiwa.

The Ministry will approve the transfer request instead of the old Kafeel.

The transfer request must be completed within 15 days from the date of the ministry's approval.

It applies on both new and old absent from work cases.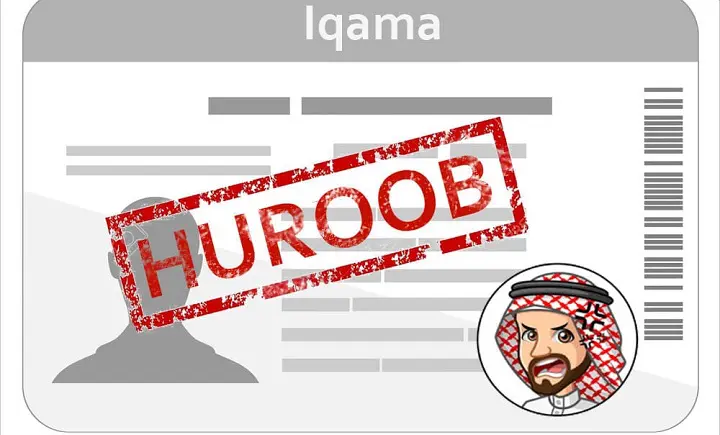 Final Exit under Huroob
The new rules have given an option to the expat employee to get a final exit during Huroob.
Final exit must be issued within 60 days of setting the Huroob.

If you get a final exit while you are absent from work, you can legally come back to Saudi Arabia on a new visa as well.

The Huroob ban would not be applicable.
Deportation under Huroob
If the expat does not remove Huroob by getting a final exit or Iqama transfer, he would be deported by the Ministry of Labor.
You can report to the authorities at the detention center (Tarheel). They will detain you, keep you in detention and deport you to your home country. However, leaving the country under Huroob also means that you would be banned to enter back to Saudi Arabia on a new visa for 5 years.
Huroob Cancellation by the Court
In Huroob, the employer terminates an employee under Article 80 (7) for being absent from work where end-of-service benefits are not paid.
In case of unfair termination, while you were not absent from work, you file a labor case against Kafeel and prove that the Huroob was set with a malafide intention.
If you are successful in proving that, the court would grant you all the due benefits. However, make sure you transfer your Iqama before starting the court process.
Source: Ministry of Labor