When you have arrived in Saudi Arabia on an employment visa, the most important thing is getting your new Iqama card.
Requirements to issue the first Iqama
The following are the requirements to issue a new Iqama for employees;
Medical test (explained below).

Passport Copy.

Border Number – Check border number online.

Health Insurance.

Pay Iqama Issuance Fee – SR 650.

Registration with SOCPA, SCE, or SCFHS (explained below).
Iqama Processing Time: Once all the requirements are fulfilled, the employer will apply for the new Iqama online and the Iqama card will be delivered to him through the Saudi post within 3 days.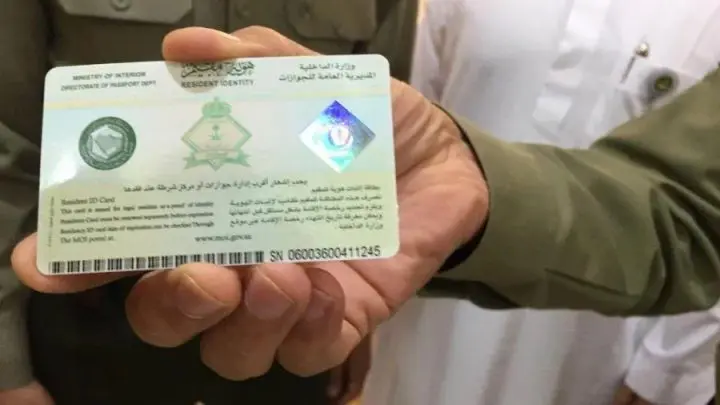 Medical requirements for the new Saudi Iqama
The first step in the process to get a new iqama for employees in Saudi Arabia is to;
Go to one of the approved medical centers.

Pay SR 200 fee for the medical test.

The test includes HIV/AIDS test, TB Xray, eyesight, and hearing test, a test for cholera (a charming stool sample test).
Keep in mind that there is a stool test so better be prepared for that.
Expats with Engineering and Accountancy
The next requirement in the iqama process of Saudi Arabia is getting yourself registered with a professional body;
Accounts-related professions registered with SOCPA.
Engineers and technicians registered with Saudi Council of Engineers.
Doctors and paramedical staff registered with SCFHS.
Who pays for the Iqama issuance?
It is the responsibility of the employer and the right of an employee to get the Iqama within 90 days of arrival to Saudi Arabia.  
The employer will be taking care of all the expenses of your Iqama (Article 40.1 of the Saudi Labor Law). 
No iqama after 90 days of arrival?
If your Iqama is not issued within the first 90 days of your arrival, there will be a penalty that your employer will have to suffer. Moreover, it also gives you the right to transfer your sponsorship without the consent of your sponsor.