Many banks and insurance companies require you to check or print the proof of your national address registered in Saudi Arabia. Here is how to do it;
Check National Address through SPL
In order to check the Saudi National Address for banks, insurance companies, or some other use;
Login to account https://eservices.splonline.com.sa/en/Account/Login
Click on the "menu" icon in the upper left corner.
Press the "Manage Addresses" option.
Select "National Address".
Scroll down and click on your registered address.
Click on the "Print Proof of National Address".
You can either download the proof of the registered national address in Saudi Arabia or print it. It would look like this.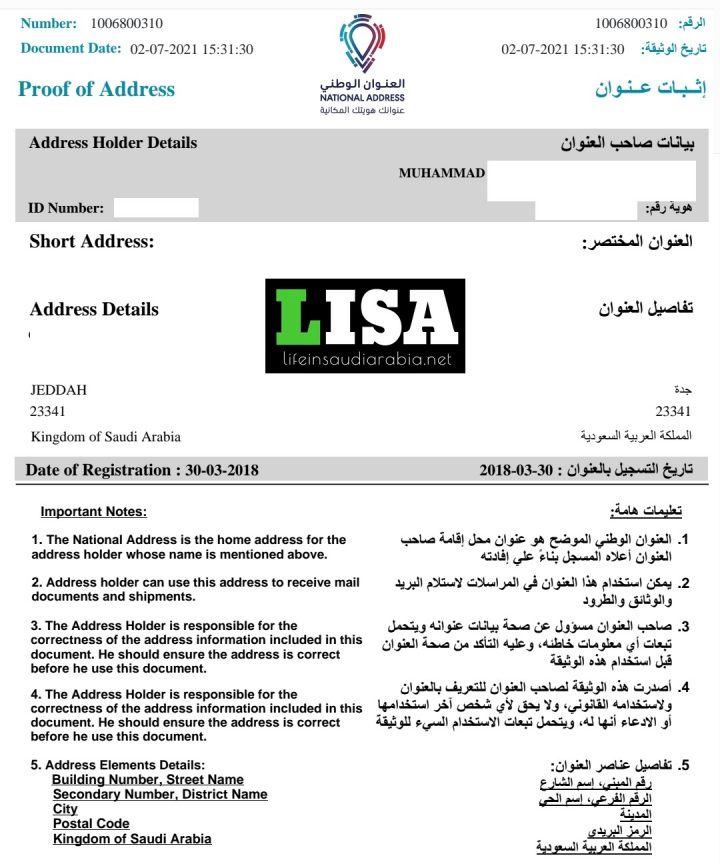 Check National Address through Tawakkalna
You can also download or print your Saudi National Address through the Tawakkalna application. In order to do it;
Click on the "Dashboard" tab.
Select "National Address" from the options.

On the next page, you can check your registered national address.

Click o the "Share Address" button to share it with others.
It is better to keep a copy of the national address proof on the mobile either in PDF or Image format so that you can use it at the time of need.