In order to make any degree, birth certificate, or another document valid for official use outside Saudi Arabia, you need to book an online MOFA appointment and go through the attestation procedure.
Similarly, a document issued by a foreign country would not be accepted by any Saudi department unless it is approved by the MOFA.
MOFA attestation requirements
Make sure you fulfill all the below requirements before visiting the MOFA office for document attestation;
MOFA Appointment.

Arabic translation of documents.

Original Iqama.

Foreign documents (degree, marriage certificate) must be attested by the Saudi Embassy.
If there are letters issued by employers, they must be stamped by the chamber of commerce.
MOFA Appointment
In order to book an online appointment for MOFA attestation, click on this link and select the following;
Ratification Place:

Select the branch name i.e. Riyadh, Jeddah, Dammam, etc.

Select Nationality i.e. Saudi or Non-Saudi.

Enter your Name, Iqama Number, Mobile Number, and Email.
Click on "Add New Document" and select;
Type of the Document: e.g. Birth Certificate.

Document Number: 1.
Click on "Add Document".

Enter the Captcha Code.

Click on the "Submit" button.
On the next page, the MOFA will request to book an online appointment for attestation.
Now, you would be able to see the available MOFA appointments in your selected region. Select the date and time and click on the "submit" button.
The system will send you an activation code on the given mobile number which you need to enter on the next screen.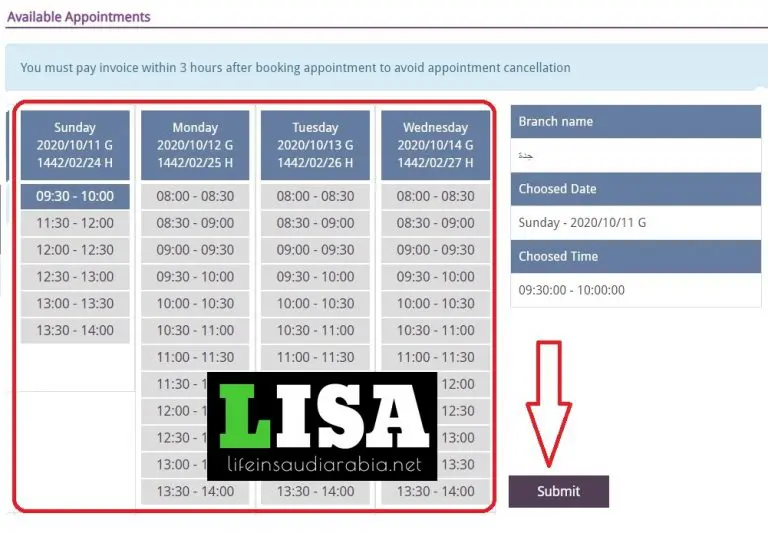 The next screen will show the MOFA appointment confirmation page for the attestation of documents. At this point, you can either;
Change the appointment.

Cancel the appointment.
Pay the MOFA attestation fee
If you don't pay the MOFA attestation fee within 3 hours of booking the appointment, it will be automatically canceled.
In case you have paid the MOFA attestation fee by mistake or you don't need the service anymore, you can easily refund the fee.
Visit the Ministry of Foreign Affairs Office
Make sure to visit the MOFA building 15 minutes before the appointment.
There are separate counters for companies and individuals. Make sure you take a token for Individuals.
You can do the attestation of your personal documents or the documents of your dependents from the MOFA. They will not attest to your cousin's or friend's documents if you carry them with you.
MOFA Attestation through Saudi Post
In case you don't have time to visit the MOFA office, you can also hand over your document to Saudi Post for ratification. In order to do that;
Create a Payment Request (explained above).

Visit the nearest Saudi Post office.
Pay the fee for the service to Saudi Post: SR 48.
Processing Time: 2 to 10 days.

You will receive an SMS once the ratification is done.

Pick up the documents from the same Saudi post office.