If you are running short of balance, you can always get Mobily emergency credit, or take an advance balance/loan up to SR 30. Only prepaid customers can borrow load from Mobily.
Mobily Advance Balance Codes
SR 5 Mobily Emergency Credit
SR 30 Mobily Credit Loan
300 MB Data for 7 days against SR 10
To borrow 300 MB data load for 7 days against SR 10;

Mobily Emergency Credit through Application
In order to take Mobily Emergency Credit through the application;
Check Mobily Emergency Credit Balance
In order to check the remaining emergency credit load;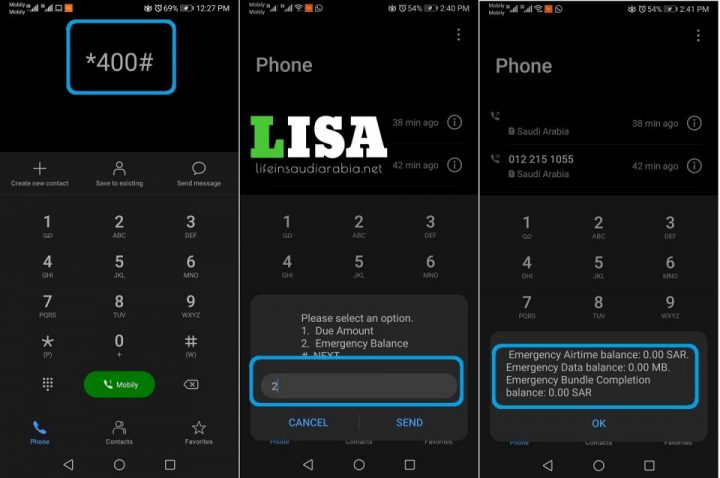 Mobily Loan Eligibility Criteria
Following is the eligibility criteria to borrow load from Mobily;
Mobily customer for at least 3 months.

The current balance is less than SR 2.

Recharge more than SR 30 monthly.

In order to check if you are eligible to get Mobily Emergency Credit;

Related Articles
For the latest updates, you can join our WhatsApp group or Telegram Channel.
Never pay the full price, join the Saudi Coupon Codes group and get sales updates and discount codes in one place.