Seeing a pair of scissors in a dream could be a horrifying experience but its meaning as per Islam depends upon the context and situation.
1- According to Ibn Sirin رحمة الله عليه the greatest dream interpreter of Islam, a pair of scissors represents a person who distributes.
2- Seeing your hair or clothes being cut with scissors in a dream has good meanings as per Islam.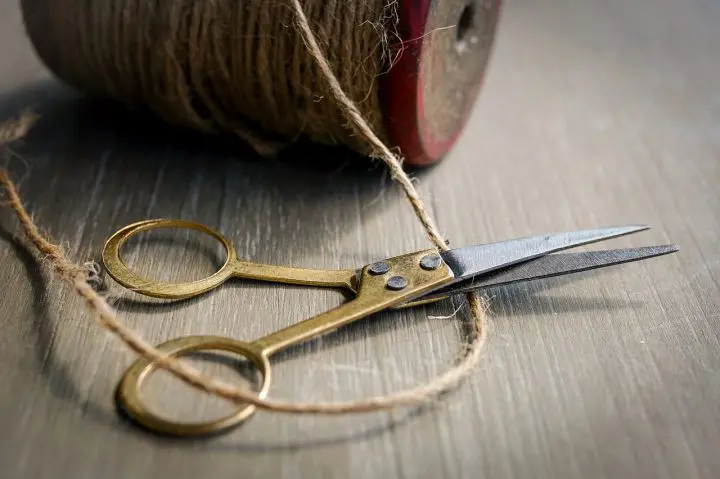 3- According to Ibrahim Karmani رحمة الله عليه, buying scissors or receiving them as a gift or seeing broken scissors means that;
Getting the same thing that the man already has.

If he has a girl, he will be blessed with another girl.

If he has a boy, he shall be blessed with another boy.

If he has a car, he will get another car.
4- According to Jabar Maghrabi رحمة الله عليه a pair of scissors in a dream is a good famed and pious man who shall befriend the dreamer and cause an increase in world gains and faith.
5- According to Jafar Sadiq رحمة الله عليه scissors in a dream have the following interpretation: the man who distributes, a man who is pious genuinely, and a good friend.
Disclaimer: The material used for the interpretation of dreams has been extracted from the Ibn Sirin book for dream interpretations. You can read the book here.