Seeing a pomegranate in a dream could be a sweet or bitter experience but as per Islam, its meaning depends upon the context. 
1- According to Daniyal عَلَيْهِ ٱلسَّلَامُ if a man sees that he has plucked a pomegranate from the tree and then eaten it, it means that he will marry a beautiful woman and the marriage would be beneficial for him.
2- According to Ibn Sirin رحمة, الله عليه the greatest dream interpreter of Islam, eating a sweet pomegranate in a dream refers to gaining wealth. The pomegranate is one of those fruits mentioned in the Holy Quran.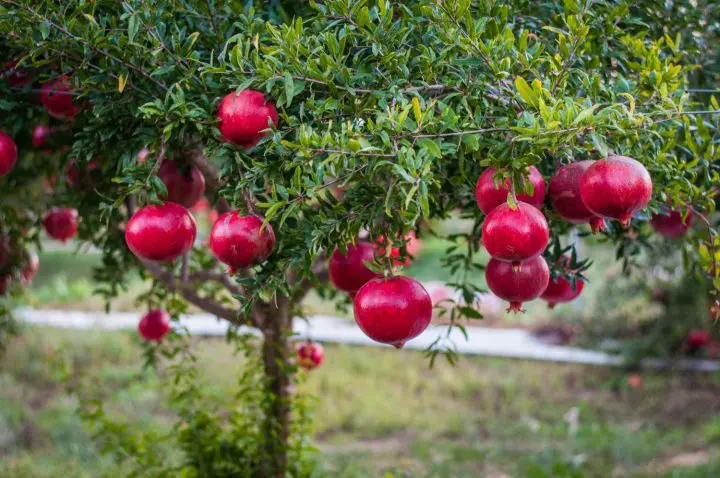 3- On the other hand, eating a sour pomegranate in a dream means sadness.
4- If you are not sure whether the pomegranate in the dream was sweet or sour, the meaning of sweet pomegranate would apply.
5- According to Jabar Maghrabi رحمة, الله عليه eating a sweet pomegranate in the season of pomegranate is a sign of gaining 1,000 dirhams. The wealth depends upon the current financial status of the dreamer. If the dreamer is already rich, he would get more money.
6- According to Ibrahim Karmani رحمة الله عليه getting a few seeds of pomegranate in a dream means sadness in proportion to the number of seeds.
Disclaimer: The material used for the interpretation of dreams has been extracted from the Ibn Sirin book for dream interpretations. You can read the book here.