Sword is the arm of warriors. Seeing a sword in a dream could have different meanings as per Islam depending upon how it is used. 
1- According to Prophet Daniyal عليه السلام, the scabbard in a dream represents a wife while an uncovered sword represents wealth, wishes, and son.
Scabbard = The cover of the sword.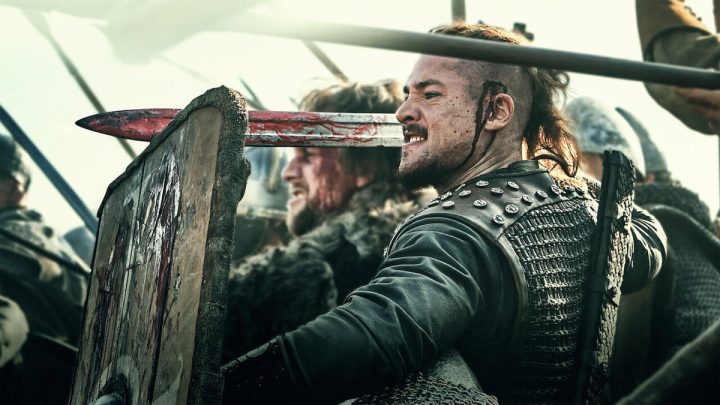 2- Seeing a sword in hands in a dream predicts the birth of a son.
3- Hitting someone with a sword in a dream means that the generations of the victim would end soon.
4- If the scabbard breaks while the sword remains undamaged, it predicts the safe delivery of a son yet the mother would die.
5- According to Ibrahim Karmani رحمة الله عليه, the sword, and the scabbard both break down in a dream, it is a prediction towards the death of the dreamer's wife and son.
6- being gifted with a sword in a dream represents wealth.
7- Being hit by a sword in a dream resulting in bleeding means that people would blame him for earning haram money.
8- If the sword is taken back in a dream, it means that whatever task has been assigned to the dreamer would be taken back.
9- Tying a sword at the back in a dream is interpreted as long life.
10- According to Jabar Maghrabi رحمة الله عليه, having a steel sword in a dream represents that the work of the dreamer would be reliable. However, having a wooden sword has the opposite meaning.
11- Seeing a sword shining like a mirror means that the dreamer shall attain respect and blessings from a rich person.
Disclaimer: The material used for the interpretation of dreams has been extracted from the Ibn Sirin book for dream interpretations. You can read the book here.