Many employers forcefully keep the passports of their expat employees without realizing that it is illegal in Saudi Arabia. Here are the related rules;
Ministers Resolution No. 166 dated 12-04-1421H
According to the Council of Ministers Resolution No. 166 dated 12-04-1421H. passed in July 2000, it is illegal to keep any worker's passport by the employer.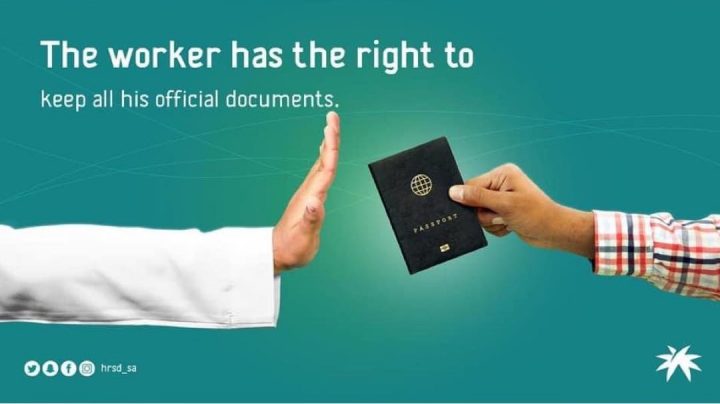 The punishment for keeping an employee's passport
According to Article 6 of the Human Trafficking Law, keeping the worker's passport and forcing them to work for the employer like a slave is constituted as human trafficking which is punishable by a  jail term of 15 years and fines amounting to SR 1 million. 
In addition to that, according to Saudi Labor Law, the employers who hold documents or passports of employees will be charged SR 2,000 per employee. – Saudi Gazette