If you search "Kiswa of Holy Kaaba for sale" on Google, you will find many websites selling it out of Saudi Arabia. It leads to whether the Ghilaf-e-Kaab or the Kiswah they sell is genuine. Here is the answer.
Is the Kiswah for sale genuine?
Abdul Malik Al Sheebi, a senior caretaker of the Holy Kaaba,  said that all the pieces of clothes people put out for sale are often imitations of Kiswa made in India or Egypt.
He said that every year, we see a rise in ads that offer to sell old Kiswa to artifact collectors. Still, the unfortunate reality is that they are only Imitations of Kiswa, and these copies could be found mainly in Egypt, Turkey, Britain, and France.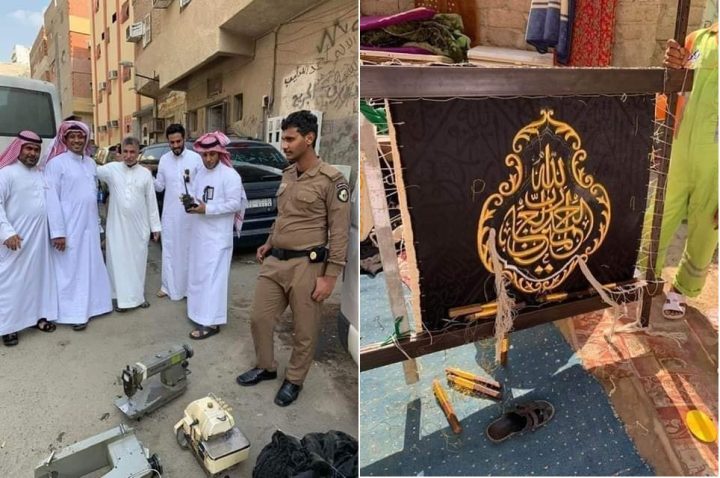 License to sell Kiswah
Sultan Al Dossari, a spokesperson for the Emirate of Makkah, said they did not grant any licenses or permits to sell any part of the Kiswa.
In 2020, Saudi police arrested a gang making and selling fake Kaaba covers (Kiswa) in Saudi Arabia. Umrah pilgrims used to pay them a heavy cost to get a piece of Kiswa.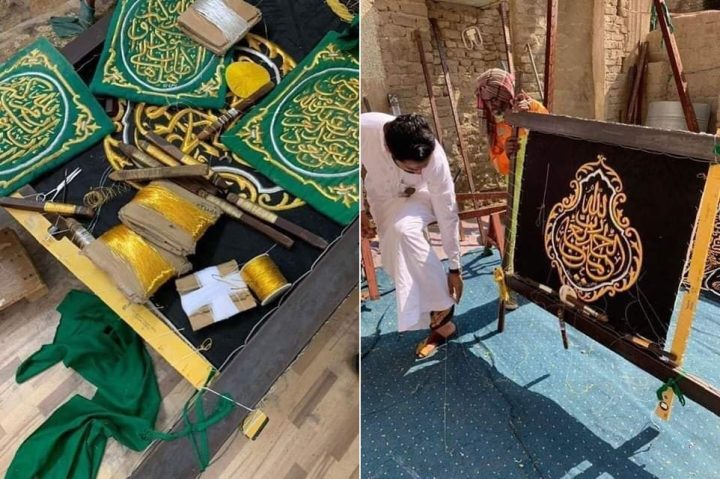 Where does Kiswah go?
The original Kiswa belongs to the state and is preserved in special warehouses.
The manager of the Kiswa factory in Makkah, Mohammad Bajauda said every year the Kaaba is adorned with new Kiswa, and their factory is to produce a new Kiswa. The old Kiswa is handed over to the knowledgeable committee for storage.
Conclusion
In conclusion, Ghilaf-e-Kaaba sold anywhere in the world is a fake copy of the Kiswah cloth. The Saudi government does not dispose of this holy cloth nor provide any license to sell it. Therefore, pilgrims should avoid buying it.
Source: Saudi Gazette