In order to apply for a new or renew the Pakistan passport, you may need to make an appointment with the Jeddah consulate.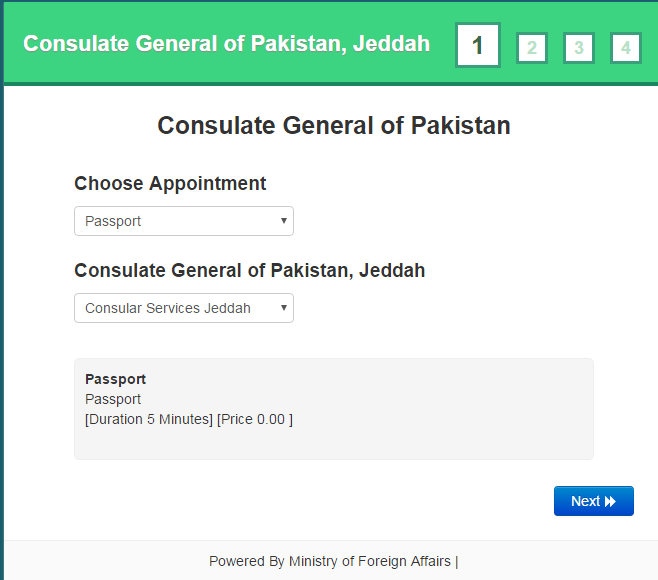 Select the date when you want to make an appointment with the Pakistan consulate in Jeddah.
If appointments are available, different timings will appear on your screen from where you can select your desired timing.
Enter all the related details e.g. First Name, Last Name, Address, City, Phone Number, and Email Address, and click on the "Next" button.
Confirm the date and time of the appointment. You will be sent an email to the email address provided.
Make sure you carry the print of the email on the day of the appointment. Try to be there at least 15 minutes before the appointment time.