This story is from the Pakistani city Sargodha, where every morning Father Haji Abdul Haq wakes up wondering about his son who is imprisoned by the Saudi Arabian government.
His son has been arrested in a Heroin smuggling case in Saudi Arabia and is on death row waiting for his death.
Haji Abdul Haq told that his son Mohammad Irfan who is 27  and a father of two daughters, awaits his death in the Saudi prison of Al-Ha'ir, thousands of miles away from their native land.
Haq said, about four years ago, two men came and said that they are working for many poor Pakistanis and would give a plane ticket and visa for just $2,000.
On hearing this sentence, Irfan dreamed to go to a foreign country to earn a better living for his family and agreed on their offer.
Irfan sold his rickshaw and his wife's jewels to arrange some money while some money was arranged by his tea-seller father. 
After reaching Karachi, the two men changed and said that they would kill him unless he did what they wanted, and forced capsules of Heroin into his anus and his son was put on a flight to Saudi Arabia.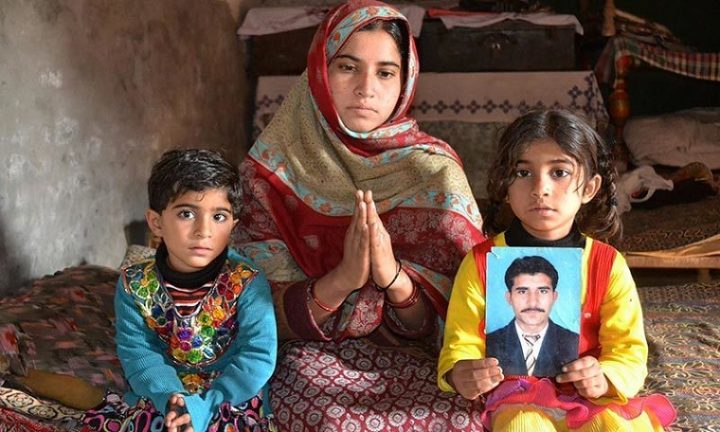 He was caught at Riyadh Airport for smuggling drugs and later was sentenced to death by the Saudi court.
Haji Abdul Haq has pleaded with different Pakistani officials including Nawaz Sharif the ex-Prime Minister of Pakistan to talk to the Saudi authorities on behalf of his son.
Ayesha Siddiqa, a Pakistani Analyst said that government relations with Saudi Arabia are too important that they cannot be sacrificed for the individual who is responsible for their own actions. Riyadh says that it wants to protect Saudi society from the curse of Heroin.
Source: Dawn