One fine morning, Narmeen woke up with 375 traffic violations SMS with a total fine of SR 306,250. 
Narmeen explained that she has filed for divorce from her husband in the Saudi court. However, the car registered in her name was still in use by her husband who violated 375 traffic rules as revenge.
Narmeen appealed against 375 violations and requested the traffic police to check in detail who was in the driver's seat.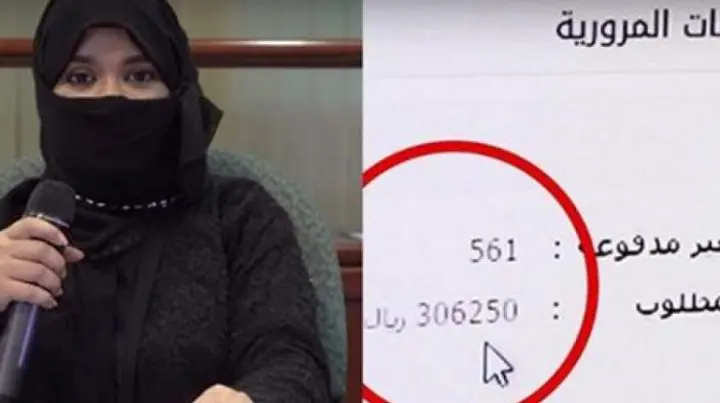 Sulaiman Al Zikro, the head of the traffic department in the coastal city of Jeddah, took notice of the case.
Finally, they transferred all the traffic violations record to her husband's profile as it was he who misused her car and broke the traffic rules.
The car was ordered to be taken into custody to be returned to the real owner.
Source: Gulf News