A Saudi court has imprisoned a citizen for 1.5 years who was caught touching a woman on private parts in Jeddah. However, the public prosecution has appealed against the decision asking for a longer jail term.
Jeddah police had arrested a Saudi national and referred him to the public prosecution for harassing a woman in public on Saudi National Day.
In the video given below, the man can be clearly seen touching the woman on her private parts which is a form of sexual harassment under the Anti-Harassment Law 2018.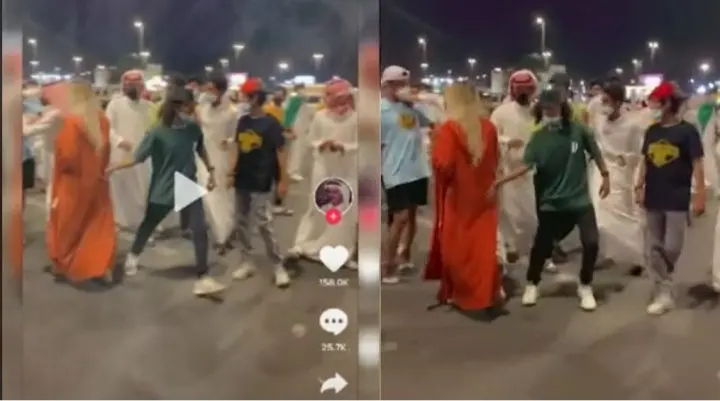 The punishment under the Anti-Harassment Law 2018 can go up to 2-years in Jail and an SR 100,000 fine in case of harassment with men or women.
In case of harassment with children of disabled people, the punishment can go up to 5-years in Jail and SR 300,000 fine.
With the introduction of such stringent regulations and their effective implementation by the police, the cases of sexual harassment have reduced significantly in Saudi Arabia.
Source: Sabq