Yazidis is a name given to a religious group who used to live in the Northern Iraq. They, unfortunately, were forced to run away as they got attacked. Most of the men were killed while girls and women were captured by militants who attacked at the Sinjar district during the August of 2014. The Daesh (ISIS) was able to trap about 50,000 Yazidis. The innocent people had no place for escape nor food and water to survive. Thousands of them lost their lives as they tried to escape into the Sinjar Mountains.[irp]
As mentioned above, men were killed and women and girls were captured. These females were subjected to violence. They faced physical abuse and were even used as sex slaves. Ekhlas, one of the captured Yazidi girls has unfolded her story. She was to serve as a sex slave for the captor. The poor girl was only 14 when she was captured by Daesh (ISIS). Giving an interview to BBC, she claimed that she was raped for six months. Yes, she claims that her captor would rape her every single day for six months! She, during these 6 months, underwent physical abuse. The torture was so extreme that she tried to take her own life.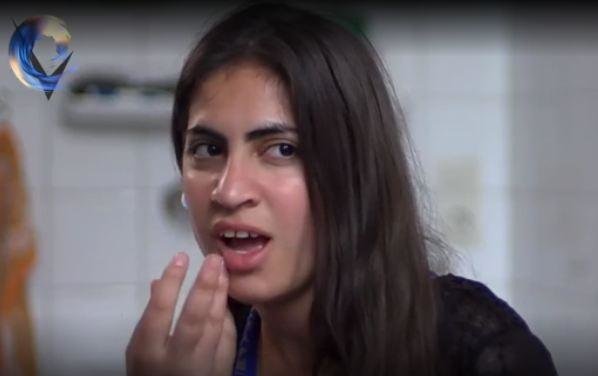 Among thousands of those who were isolated on the mountain of Sinjar, Ekhlas was one of them. Rescue teams approached to help them escape, yet Ekhlas and many couldn't benefit from the opportunity as they were captured before they could run away. She was presented to the captors. She was not the only one, there were 150 more girls present there. Her captor selected her from a group of 150 captured girls.
Describing her captor, she explained that he had looks of a beast. He was so ugly that it was difficult to keep eyes on him. He had long hairs and always carried a bad odor. The poor girl looked angry and disgust while describing her captor: the one who deprived her of a beautiful and normal youth experience.  She further added that she wanted to hit back the captor and run miles away, yet the only weapon she had was her smile.
Even though she could not manage an escape at that time, yet she managed it later. Her captor, luckily, was attacked and a fight started. While he was busy fighting, Ekhlas escaped and ensured safety as she was taken to a refugee camp.[irp]
She is now living in Germany at the psychiatric hospital. She is not only going through a therapy, yet she is pursuing education. she wants to defend rights of others by becoming a lawyer. One would be amazed to see her interview as she not cried for once. She explains that she has now run out of tears. This is quite saddening. The girl could not enjoy her youth and now has no idea of her family. Brave and passionate lady, we hope for your bright future. Stay strong!
Source: Arab News