Saudi Arabia has banned entry to Makkah for all without an entry permit, Hajj visa, or Umrah visa starting from May 15, 2023, until 28 June 2023. Here is how to get an entry permit during the Hajj season.
It means that from now on till the end of the Hajj, only the following people can enter Makkah;
Who can get the Entry Permit?
Only those who work or live in Makkah are entitled to get Makkah Entry Permit. Their employers are required to provide them with an entry permit.
Do not enter Makkah without this permit even if your employer insists you do so as there is a heavy fine if you are caught doing so.
Entry Permit through Muqeem
For the entry permit registration, the government relations officer of your company will have to;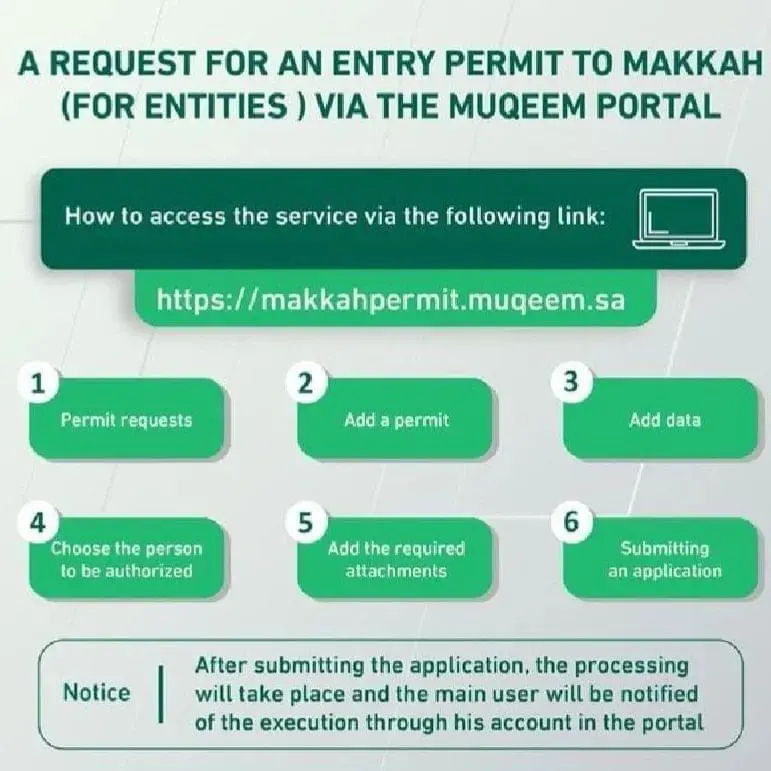 After submitting the application, the processing will take place and the applicant will be notified through the portal about the issuance of the Entry Permit.
Entry permit for family members
If you are a premium Iqama holder or investor, you can apply for a Makkah entry permit of your family members through Absher. In order to do it;
That's it, your entry permit will be issued immediately.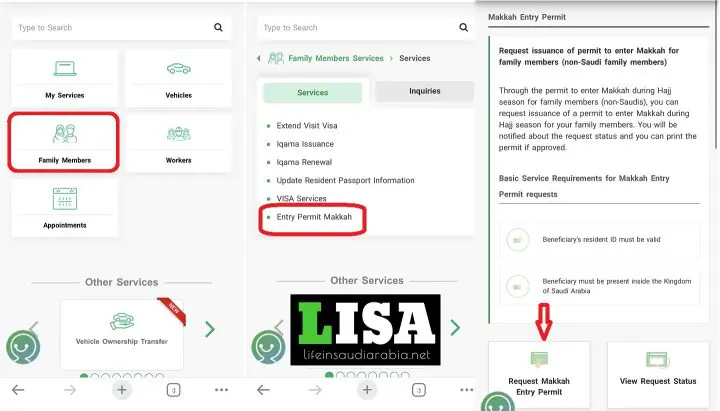 Entry permit for domestic workers
The sponsors can apply for the Makkah Entry Permit for their domestic workers such as house drivers, housemaids, haris manzli through Absher;
That's it, your entry permit will be issued immediately.