You can check if police or court case is registered on your Iqama from the MOJ website, Najiz, or Absher in Saudi Arabia. There are two ways to check this.
Check case in MOJ/Najiz
The MOJ website allows you to check the status of a labor court, criminal, or any other police case registered on your Iqama in Saudi Arabia. To do that;

No Case
If this message appears on your screen, "عفواً، لم يتم العثور على بيانات," it means that there is no case registered with Najiz under your Iqama.

Case is registered in Najiz
In case you find a case registered under your Iqama on Najiz or MOJ, it would appear like this. You should work on how to attend the online hearing to defend your case.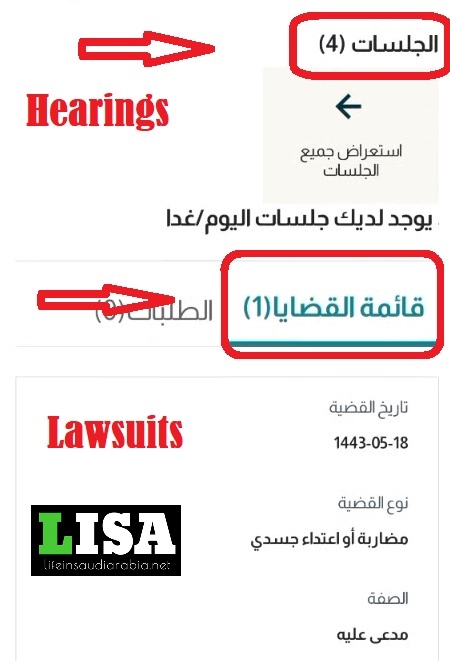 Check police cases through Absher
You can check if a police case is registered under your Iqama in Saudi Arabia through Absher;
Log in to your Absher account https://www.absher.sa/
Scroll down and click on "Service Suspension and Travel Restrictions".
Click on the "Proceed" button.
No Case
If the message appears "There is no Generalization Report registered against you", it means that you do not have any pending criminal record or police case on your Iqama.
Travel Ban
If there is a police case registered against your Iqama, the system will show the travel ban. In the below case, there is a travel ban for 10 years from Saudi Arabia.
If you have a pending police case, you cannot;
Get an exit reentry visa.

Get a final exit visa.

Leave Saudi Arabia until the case is resolved.
It is important to note that you cannot check labor court cases through Absher, it can only be checked on MOJ or Najiz websites.
What to do in the case of a police case?
If you find a police case registered under your Iqama but you believe that you are innocent, it could be an error. The best way to deal with it is to visit the nearest police station and report it to them.