We often hear stories that significant amount of money was lost by people during traveling. One finds it difficult to find his lost money in his own country, yet it is extremely difficult to retrieve money in another territory. 
While traveling, one can miss placing his/her valuables and they are lost forever! There are very few cases that one can get back his belongings, but as I said that are very few cases.
Yet, we have a story of a lucky pilgrim from Kuwait who could retrieve his SR 16,000. He lost his money in one city and could get them back in another. A Kuwaiti National, Zaid Al Khabbar along with his family came to Saudi Arabia to perform Umrah.
They arrived at Madina and were all set to reach Makkah to perform an Umrah. But, Al Khabbar lost his valuables in Madina. According to reports, the valuables included a wallet, clothes and an envelope containing SR 16,000. 
He and his family realized that they had lost their valuables when they reached Makkah. Al Khabbar says that he realized that he was out of money when the cab driver who had dropped the family from Madina to Makkah asked for the fare.
Al Khabbar asked for the help of Almighty Allah in his heart as they had already entered the boundaries of Haram. Al Khabbar revealed that while he was in Madina and was settling in the cab, he saw an old man having trouble while getting on his Ihram. He went to help the man and put down his assets. He went back to the taxi, leaving behind his valuables in a hurry.
When he told the cab driver in Makkah that his wallet and other things had been left behind, the cab driver offered help. He called his brother who was in Madina. He described the things and location and asked the brother to search.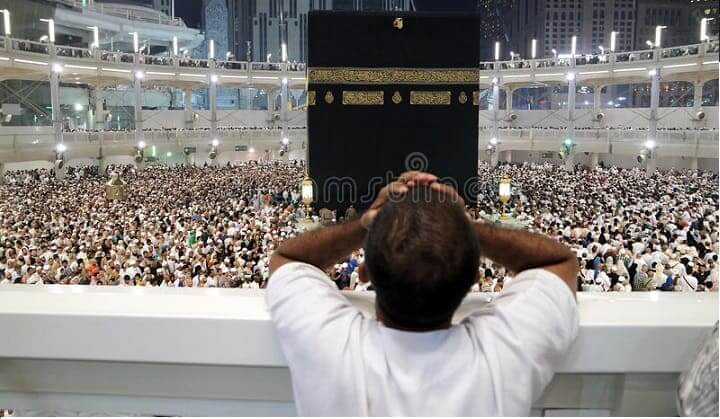 The brother went on a search and told that he had been only able to find clothes. The envelope containing money was missing! While the family had lost all the hopes to retrieve their money, the very next day, they received a call informing that they had found an envelope containing SR 16,000.
The call was from the lost and found department from the area the family was residing. The lost and found department then dropped off the cash at the residing place of the Kuwaiti pilgrim.
The Kuwaiti pilgrims are delighted to have been able to find their money and other valuables back safe and sound! Indeed, it is very good to see responsible and loyal citizens around us.
The cab driver and his brother had been very hospitable and helpful. Also, the person who dropped off the envelope is a great person! He or she could have taken money for him/herself!
We are proud of our citizens who had made us proud around the globe: What a positive image of Saudi Arabia has been sent around the world. Way to go guys!
Source: Saudi Gazette
Get Latest Updates: You can join our WhatsApp Group to get the latest updates and news from the website.