41 Years old Fresno man was declared a punishment and this punishment should be the longest prison ever. Fresno Superior Court in California also reported it to be the longest known prison in history.
The prisoner got to jail for 1,503 years. The crime due to which the prisoner got this severe punishment was that the prisoner sexually abused her own teenage daughter. This is one of the serious and shameful acts done by a father to her daughter.
It gives me goosebumps while writing. A father is considered to be the protector and an ideal for his daughter. But this Fresno father raped her young daughter not only once under some drug or emotions but two to three times a week over a four-year period which is from May 2009 to May 2013.
The rape crime is among the dangerous norms in a society. A jury of Fresno Superior Court found the father guilty of 186 felony counts of sexual assaults.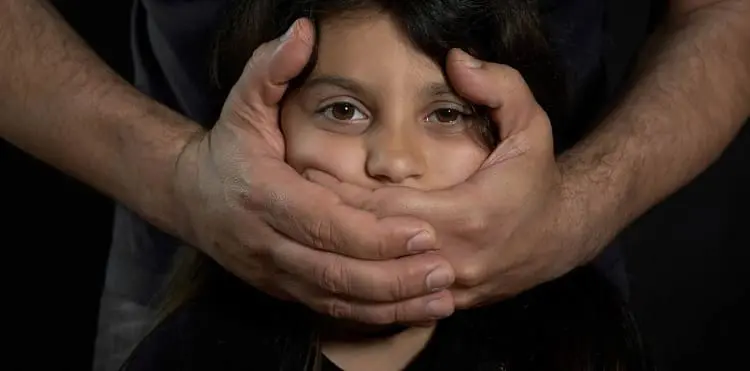 The Associated Press did not highlight the name of the man because it would help to identify the name of the sexually abused girl and her confidentiality is important.
While announcing the punishment, Judge Edward Sarkisian Jr said in his statement about the Fresno criminal that he is a serious danger and threat to the society.
It should be noted that he had never shown any regret or guilt for such a wrong and shameful act committed by him which reveals his sick mind and personality.
Besides this, it was stated after investigations that in the beginning, the victim girl was sexually harassed by her family friend. Instead of protecting her daughter, the father also turned into a monster.
The victim also gave her statement regarding the case that her father abused her when she was very young. She could not say anything as she was powerless. The victim girl is 23 years old now. She also told the court that her father had never shown any guilt or sympathy.
Her father destroyed her teenage years and made her feel that it was her mistake. Before his first preceding, Fresno criminal was offered that if he confesses his crime, the prosecutors would recommend prison for thirteen years. Fresno man rejected the offer.
The court decided that if he admits his guilt before his trial, he will be offered 22 years in prison but he still disagreed to this by saying that he should be released from jail as soon as possible.
But then Superior Court in California announced punishment to imprison him for 1,503 years. Rape is a serious, fatal and killer disease in our society which considers women as a public property and has no right to get respect.
Serious action should be taken against this crime so that no one dares to do so in future. We need to create centers where sexually abused victims can easily report without any hesitation.
These centers also contribute to supporting and providing counseling for such victims to lead a respectable normal life.
The punishment of rape in Saudi Arabia is beheading or stoning to death depending upon the marital status of the rapist.
Source: Khaleej Times
Get Latest Updates: You can join our WhatsApp Group to get the latest updates and news from the website.