If you are in Riyadh, take a time out for Brunch! There are several spots in Riyadh where you can enjoy quality brunching! These places offer great variety and will help you shed off the boredom of the entire week!
Angelina Bujari Terrace
Why not start your day with a hot chocolate? Why not treat those taste buds ideally with Angelina's signature hot chocolate? You can enjoy coffee too, but I recommend you go for hot chocolate!
Angelina Bujari Terrace is one of the most favorite spots for brunch in Riyadh. Do try their French faves, which you can order at any time. At the same time, they have different menus according to time!
Arcomi
Are you hunting for a relaxed and trendy place for brunch in Riyadh? Then rush to Arcomi. It is a stylish spot, giving out cool vibes with an aesthetic ambiance. Elevate your brunch with shakshouka, foul, stuffed eggplant rolls, and more.
Chapter
Want a subtle modern twist to your regular Saudi food? The chapter has done it beautifully. It has gracefully infused modern tastes with classic dishes.
So you can go to the Chapter in Riyadh for brunch and enjoy smoked salmon sandwiches, sweet labneh served with honey, and toasted bread to classical-meets-contemporary Saudi shakshuka!
Flour & Firewood
Flour & Firewood is among those casual cafes where you go and hang out, yet it offers a great variety of breakfast and brunch in Riyadh. Their breakfast menu is filled with various tempting options. Thus, you can enjoy brunch there, especially if you are a bagel lover!
Harat
You have to admit the people of Riyadh love Harat. It is always busy and packed at Harat! And why not? It is a place offering taste and guaranteed flavors! If you haven't tried Harat, what are you doing in Riyadh?
Get a mix of traditional and contemporary dishes in a relaxed indoor spacing that is staged like an outdoor one. As the name suggests, Harats (lanes) are the basics of the interior to give it an outdoor look. So, there is no heat, pollution, or buzz, yet it is as relaxed as outdoor sitting!
Lunch Room
You can enjoy mouthwatering breakfast and brunch at the Lunch Room in Riyadh. Hailing from Kuwait, it offers variety to satisfy your temptations and cravings. From savory to sweet, you will be happy with your decision to go there!
Sadelle's
Sadelle's has an all-day dining service so that you can enjoy food anytime. It has modernized New York's traditional all-day-dining custom. Hailing from NYC, it has become popular in Riyadh as an excellent brunch spot.
Zeila Lounge
The Zeila lounge is close to nature, with glass windows that start from the floor and expand to the ceiling. Thus giving a light and airy effect! However, Zeila is not only profound for its aesthetic décor, it is also famous for its food.
Enjoy those classic dishes such as deep-fried halloumi, banoffee French toast, and a buttery carbonara croissant stuffed with scrambled eggs and sautéed mushrooms.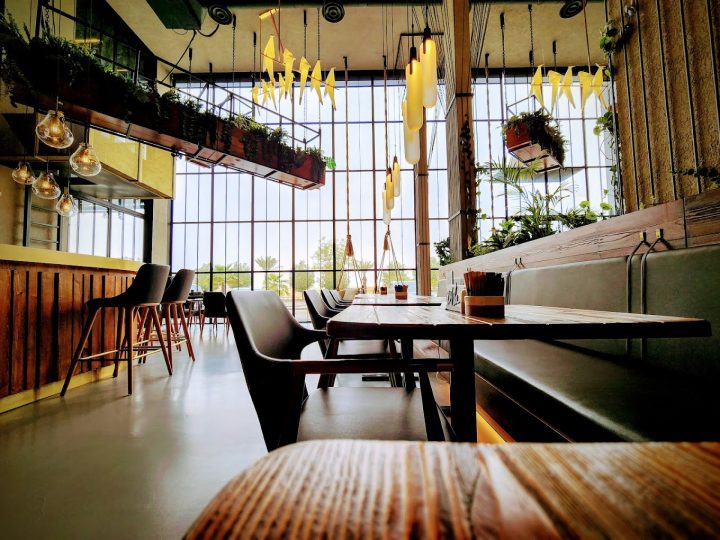 Zooba
Zooba offers contemporary Egyptian street food. With vibrant decor complimented by neon lights, you will feel a change in your mood as soon as you enter it. Try out their ta'ameya (light and fluffy cakes made of mashed fava beans).