If you are looking for a massage to relax your body and mind, here are the best massage centers and spas in Jeddah.
Note: The list given below is not following any sequence. The best massage center could be the first, middle, or the last one on the list.
Oriana Massage
Oriana is one of the best massage centers in Jeddah. All those who have gone there have had only good things to say about the place.
Customers have recommended getting their Swedish massage as well as manicures and pedicures. The staff is also very kind and courteous.
Eviana & SEBA Spa
Eviana and SEBA spa located in the Park Hyatt in Jeddah claims that you are transported to another world with their massage experience.
The ambiance and environment are very fresh and clean. You can choose your message or other treatments either indoors or outdoors.
Waldorf Astoria Spa
Waldorf Astoria is known for its excellent Thai massage available in their spa.
Both local and foreign customers have stated that it is one of the best places to stay in Jeddah and those who stay here have always reported greatly enjoying their stay.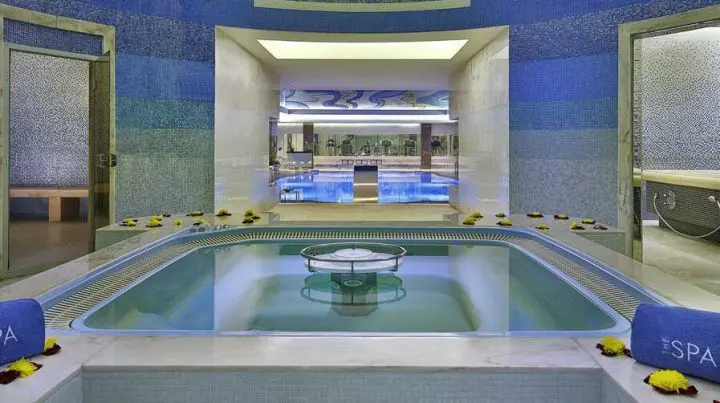 Lamasat Beauty Center
Lamasat Beauty Center is renowned for its extensive spa facilities and massage services in Jeddah.
Customers have commended their bridal packages for to-be brides and nonbridal customers have recommended their body chocolate massage as well as collagen facial.
Zouare Salon
Zouri Salon is perhaps best known for its fabulous spa and massage in the town of Jeddah. Those who visit once are almost certainly going to re-visit the establishment. Those going there for the first time should definitely try the slimming massage.
The repeat customers also recommend getting their Indian massage, blue room massage, and also Moroccan bath. It is recommended to visit either in the early morning or in the evening.
Enaya Salon & Spa
There are several branches of Enaya Salon & Spa branches in Jeddah offering massage services to both men and women. If you are looking for a medium-priced massage, this is the place to go.
Spa Lounge
You need to have a booking with Spa Lounger Jeddah before coming as it is always crowded. They never make one wait for even for 5 minutes if the time is booked. Very professional massages and a very clean place.
Relax Station
If you are looking for a clean massage center, which is carefully organized and run, and provides a variety of massages and baths in Jeddah, then Relax Station is the right place. Going there, one shall be entertained by the professionals, be it the receptionist or the therapist.
Amigo Relax Massage
Amigo massage offers relaxing as well as medical massage to treat different injuries and body pains in Jeddah.  They are famous for deep tissue massage and hot stone massage.
Relax Origin Spa
Relaxing Origin Spa offers VIP services for their customers who have selected them for relaxing purposes. The place is good and clean and the employees are friendly while the therapists are professional.
Majid Massage Center
Majid Massage Center in Jeddah has the best deep tissue massage and Moroccan bath to offer to their clients. Even though they have limited space, they know how to make their customers comfortable and keep their privacy. 
Sports Massage
Affordability, flexibility, and comfort and the words that define sports massage in Jeddah. Their massage starts from SR 120. Some people believe that they need to work on changing the furniture as it is not relaxing. 
Therapeutic massage
If you are suffering from stiffness or muscle pain, then Therapeutic massage in Jeddah is the right place to go, get relaxed and get cured.
They have a kind staff who would listen to your problems and recommend a suitable massage. They are equipped with professional kits and amazing oils.
Ajmal Massage
Ajmal Massage in Jeddah is designed professionally with attach baths and respects the privacy of the clients. They are experts in dealing with body pain, and stiffness and relaxing the physically and mentally challenged body.
Nice Sports Massage
Nice Sports Massage is a neat and clean center in Jeddah that assures all the products and towels used on the body are hygienic. The entire staff is very kind and understanding.
Elegant décor and elegant therapist with professional hands is what consumers comment on.
Lawrence Massage Center
Lawrence massage centers offer very cheap yet relaxing massages in Jeddah. The receptionist is kind enough to listen to all what one has to say.