Flowers are the best gift for any occasion. They grace your presence at birthdays, marriage ceremonies, meeting a friend/relative, or even when you are going to meet someone who is sick. Thus, here are the best flower delivery services in Saudi Arabia.
Saudi Florist
The leading flower delivery service in Saudi Arabia is the Saudi Florist. The ultimate reason for their being number 1 is that they not only excel in their delivery services but also in the variety and quality of flowers.
They have their own website so that you can visualize what you want to order. Talking about their delivery services, they also offer international delivery services. Isn't it great that you can send fresh flowers to your loved ones living border's par?
They have collaborated with the best florists, which enables them to have a variety of flowers. Their packaging techniques allow them to retain the shape and freshness of the flowers. They also offer same day and other day delivery so that you can book the delivery in advance.
Ferns N Petals
Ferns N Petals, established in 1994, is now one of the global flower shops. It offers a great variety of flowers and also has some amazing add-ons such as cakes, balloons, chocolates, and others.
They not only specialized in making bouquets but also offer floral decors for events like birthdays, marriages, and other events. Their designers know how to make your event eye-catching and picture-worthy!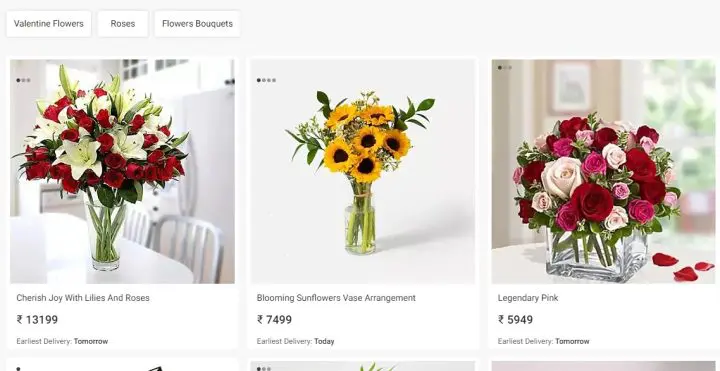 Flowers for Saudi Arabia
Flowers for Saudi Arabia is not only famous for their variety of flowers, bouquets, and gifts but also for their highly competitive prices.
They offer great services at low prices which makes them popular among the masses. They offer consultation services that allow the customers to choose the best flowers suitable for the receiver as well as the occasion.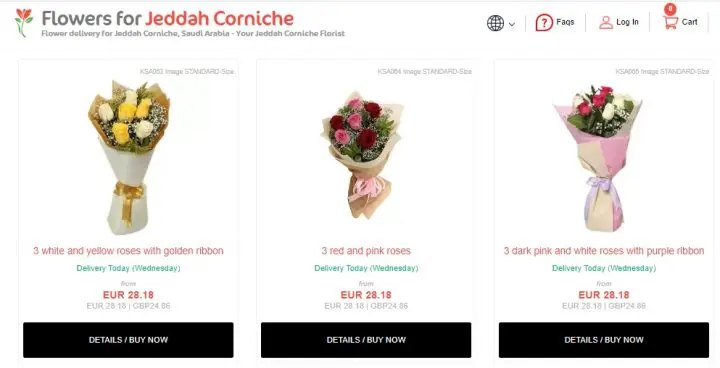 Arabian Flora
Arabian Flora is another great flower shop in Saudi Arabia offering quality services is Arabian Flora. Their services are highly reliable, making them the most recommended ones. They can add the perfect bunch of happiness to our special occasions.
Flowers to Saudi Arabia
Flowers to Saudi Arabia offers the best customer services with personalization and of course high-quality flowers. From ordering their fruit basket to tasty cakes and occasional-fit balloons, you can make your beloved ones feel special.
Interflora
Interflora is a company operating at the International level. It has fresh flowers which it obtains from local florists to make sure events are the most memorable ones.
Floward
Floward is a newly launched flower delivery service in Saudi Arabia. You can also order many other gifts from their website.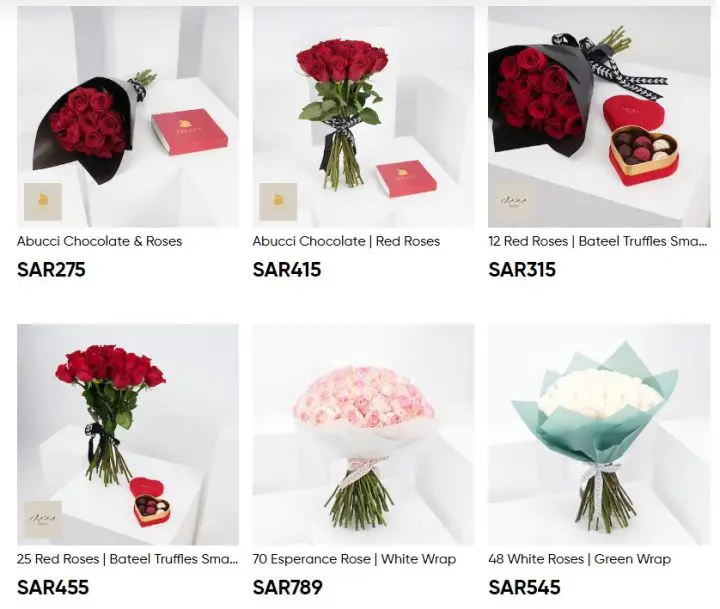 Flora Queen
Flora Queen is operating in 100 countries right now, and luckily in Saudi Arabia as well. It has all that you need to deliver flowers on occasions like birthdays, anniversaries, weddings, funerals, and more.
What we love the most about Flora Queen is its neat website. The outlook of the website allows you to pick the most suitable flowers in a couple of minutes!
They can compose flowers in shapes like hearts! Flora Queen has the best and most reliable delivery services.
Flora 2000
Ending our top ten list with Flora 2000. This is an online flower delivery service operational in a number of countries. With their flexible delivery days, you can choose to book a bouquet for delivery in advance!