In order to get insurance for a family visit visa extension, Arabian Shield is probably the cheapest and best choice.
If you try to extend the family visit visa in Saudi Arabia without getting new insurance, an error message comes;
"AC3728E: There is no health insurance". 
Arabian Shield Insurance for Visit Visa Extension
In order to get the Insurance for a visit visa extension.
Enter Visit Visa Number.
Enter Passport Number.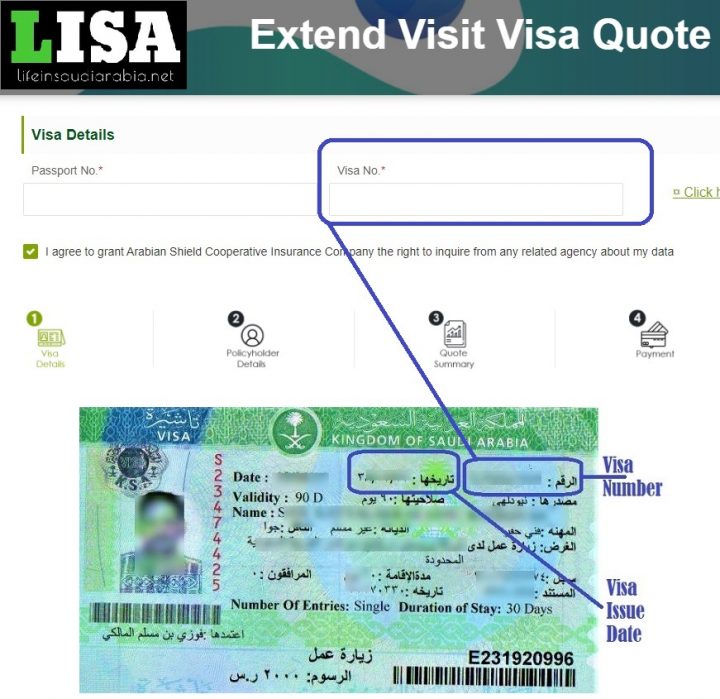 In the next step, the system will fetch the details of the family visit visa holder while you need to enter the following information;
Insurance Duration.

Mobile No.
After filling in all the details;
Click on the "Declaration".

Answer the 4 questions asked.

Click on the "Update" button.
On the next screen, Arabian Shield Insurance will share a quote for the visit visa extension.
Click on the "Next" button to continue.
The cost for 3 months of insurance for a 68-year-old lady is SR 648.

If you feel that the price is too high, you can look for another insurance company.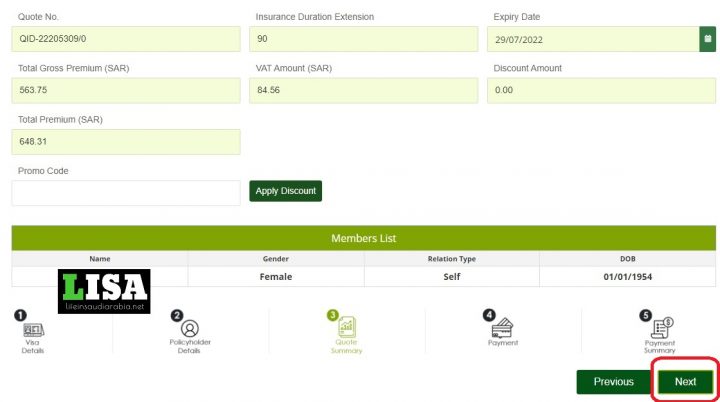 Now at this point, you need to verify your identity by entering the verification code sent to your mobile number or email address.
Finally, you will be required to pay the insurance fee through any of the following options;
Visa Card.

Mastercard.

SADAD.
Congratulations! You have successfully got the Arabian Shield Insurance for Visit Visa extension in KSA.
Check Insurance Validity in KSA
You can always check the visit visa insurance validity in Saudi Arabia. In order to do it,
Open the CCHI website.
Enter the passport number.

Write the captcha code.
On the next screen, you would be able to check the following details about the visit visa insurance. 
Name of the health insurance company.

Medical insurance type.

Insurance issue date.

Insurance expiry date.

Validity status of health insurance.