One of the major concerns for tourists visiting Saudi Arabia whether men or women is the dress code they have to follow. Is there a particular dress code for males and females, foreigners and locals in KSA?
Dress Code for Women
For nearly 3 decades, women in Saudi Arabia had to follow a certain dress code no matter they are Muslims or Non-Muslims as they had to wear an Abaya. The abaya is a long black dress covering your entire body with a scarf covering your head.
However, the situation changed in 2018 when Mohammed bin Salman took over as the Crown Prince. Now the only dress code which females have to follow is wearing a modest dress.
In other words, if you are covering your body from shoulders to knees, you are following the dress code for women.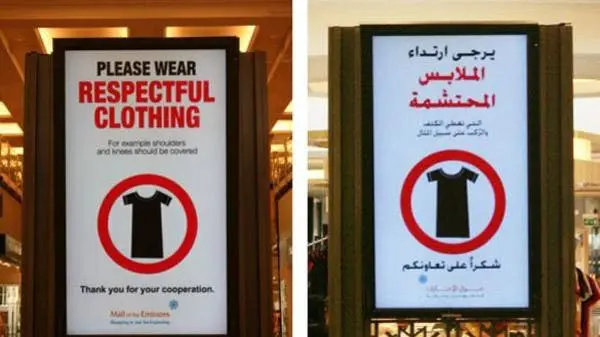 Dress Code for Men
The dress code for men in Saudi Arabia allows them to wear anything they want with the following limitations;
1- The trousers should cover their knees as there is SR 5,000 fine on indecent shorts.
2- Crossdressing i.e. men wearing women's clothes is a crime punishable with fines and imprisonment. Recently, 5 Saudis were arrested for wearing women's clothes.