With the Mobily eSIM, you can use a mobile number without inserting a physical SIM card into your phone. Here is the process to convert and activate eSim in Saudi Arabia;
Convert existing Mobily SIM to an eSIM
If you are already a Mobily customer, you can easily convert your existing SIM card to an eSIM by visiting a Mobily Center or through the application;
Log in to your account.

Click on the "Store" button.
Scroll down and select "Upgrade to eSIM".
On the new page, click on "Upgrade Now".
Enter your Mobile Number and click on Submit.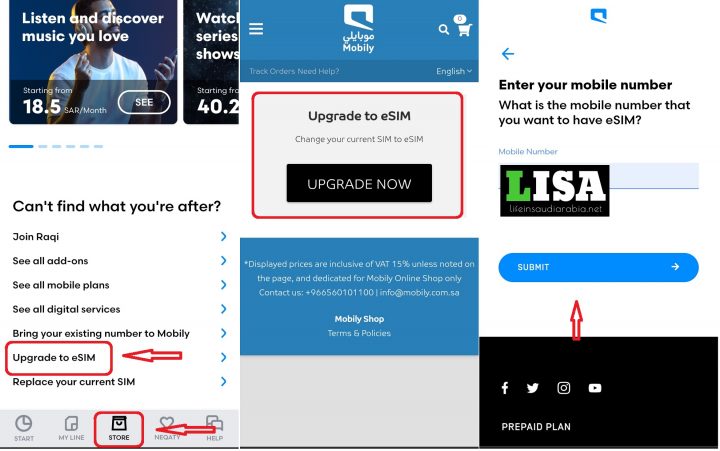 Now the system will take you to Nifaz website;
Enter your Iqama number and Absher password. 

If the number is on your ownership, you will get an SMS that your mobile number has been verified.

Pay the Mobily eSIM fee: SR 5.
Activate the eSIM
In order to activate eSIM make sure you have an active internet connection in your mobile;
Scan the QR code in the voucher.

Follow the step-by-step guide on the screen.
It is important to note that in case you change your mobile phone, you will have to cancel the current Mobily eSIM and order a new one for the new device.