A chocolate and diamond bride cake worth $1 million was displayed during the Bride Dubai exhibition in Dubai. The cake was made by Debbie Wingham in five days.
Debbie Wingham is a 36 years London-based designer who has earned a reputation for making many World's expensive objects among which some were edible too like cakes.
The 120 kg chocolate cake contained 50 kgs of fondants and about 25 kgs of chocolate and 5 diamonds costing $200,000 each. Thus the cake earned the name "The Million Dollar Bride".
Debbie Wingham said, nobody actually believed that it was a cake. In fact, this bride cake is just like a good living being for me. I gave her the name Lulwa (pearls in Arabic).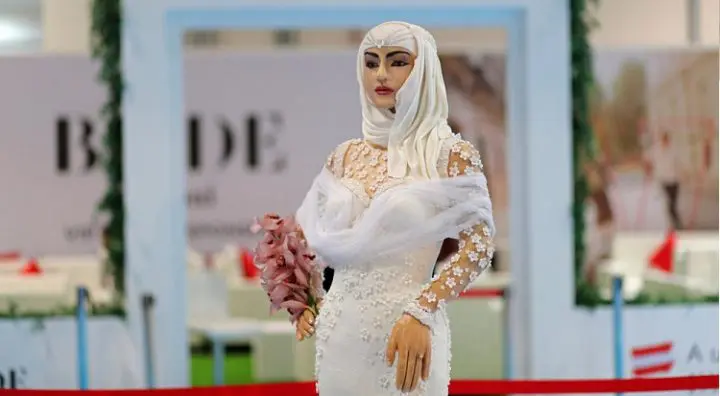 On social media, some appreciated it while some said it was a waste of money and May Allah guide the Muslims to stay away from the World desires.
Many reacted by saying instead of spending money on these useless things it will make you feel much better if the needy are helped by your money. While one of the Users went too aggressive and said these things are destining Arabs to doom.
Source: Khaleej Times